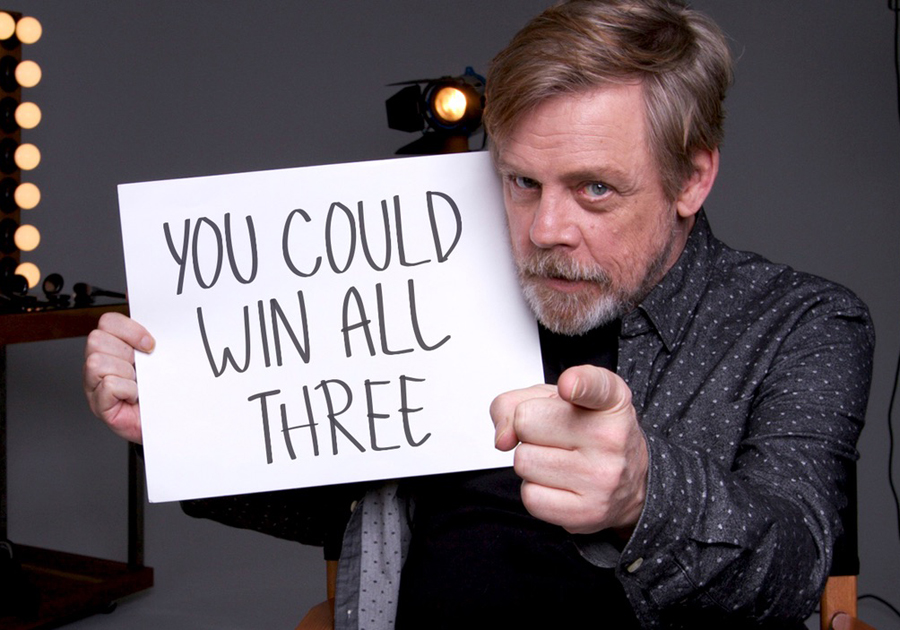 The opportunity to play a walk-on role in the upcoming Han Solo – A New Star Wars Story is just one of the opportunities being offered to fans through a raffle.
Mark Hamill and Daisy Ridley, who play Luke Skywalker and Rey in the upcoming Star Wars: The Last Jedi,  announced the details of the latest Star Wars: Force for Change campaign this week.
There are three amazing prizes available through a raffle via Omaze.com. Number 1 includes the opportunity to spend a night at the Skywalker Inn at Skywalker Ranch, which comes with a VIP tour of the ranch, including the Star Wars Archives. You'll also get a private screening of the original 1977 movie Star Wars: A New Hope.
Number Two is a visit to the set of the upcoming Han Solo movie, including a chance to appear in the film. You'll get a VIP tour of the set and a first look at costumes, props and sets, and meet the directors of the film, Phil Lord and Chris Miller.
The third prize is a chance to not only attend the premiere of Star Wars: The Last Jedi in December, but walk the red carpet and get your photo taken. After the movie you'll join the cast at the exclusive, star-studded after-party.
Flights and accommodations for winners and guests are included in the prizes.
The contest runs until Tuesday, May 11, with donations going to UNICEF and the Starlight Children's Foundation. ~Alexandra Heilbron