Rom-Coms to watch on Netflix and Amazon Prime Video
By Marriska Fernandes on February 13, 2019 | Leave a Comment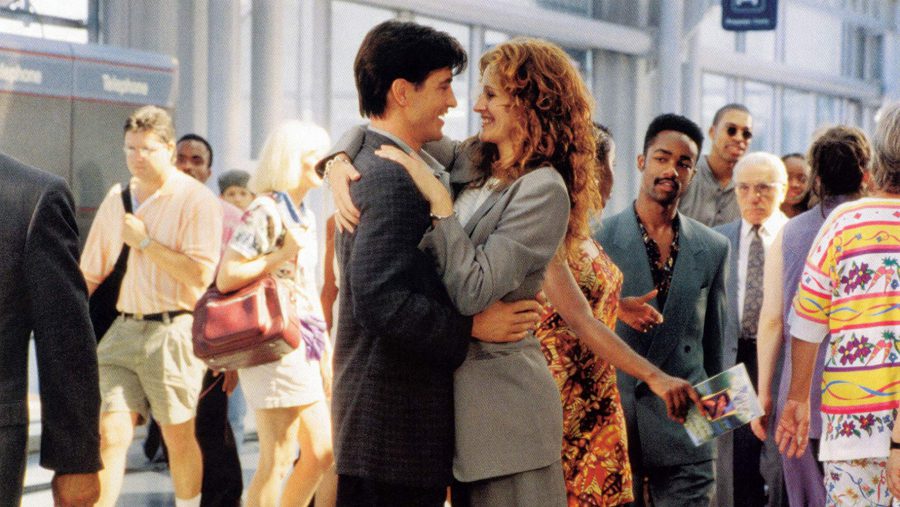 Dinner and a movie planned with your loved one? Or a fun night in with your squad? From classics to new favorites, there's a wide selection of rom-coms to watch with your significant other, or with your close friends on Netflix and Amazon Prime Video. Check it out!
Netflix
My Best's Friend's Wedding – Queen of rom-coms Julia Roberts takes over the screen with her charm and megawatt smile. When a woman's best friend (Dermot Mulroney) says he's engaged, she realizes she loves him herself… and sets out to get him, only days before the wedding.
Something Borrowed – Ah, an option for singletons and couples alike. In fact, it's totally a girls' night in flick. Rachel (Ginnifer Goodwin) and Darcy's (Kate Hudson) lifelong friendship collides with true love as it leads to unexpected complications and potentially explosive romantic revelations.
Leap Year – Couples might want to stream this adorable love story of an unlikely couple who fall in love. Investing in an Irish tradition that allows women to propose to men on February 29th, Anna (Amy Adams) decides to follow her boyfriend to Dublin and get down on one knee herself. But she runs into handsome and surly Declan (Matthew Goode), and enlists his help to get her across the country. Do we sense a romance brewing?
The Best of Me – This romantic film is based on a novel by Nicholas Sparks. So of course, it's hands down a V-day favorite. Former high school sweethearts Dawson (James Marsden) and Amanda (Michelle Monaghan) reunite after 20 years apart. Their bittersweet reunion reignites the love they never forgot.
Man Up – What happens when you pretend to be someone else's blind date? And you're actually having fun? This fun rom-com tells that story. Starring Lake Bell and Simon Pegg, watch this LOL comedy with your partner or with your girlfriends. 
He's Just Not That Into You – Clearly, this is one to watch with your squad on Galentine's Day. We see several couples in the film, and you may identify with some. Or not. It's still a rom-com about finding the one and avoiding the one who's just not that into you.
Set It Up – This Netflix original, starring Zoey Deutch, Lucy Liu and Taye Diggs, is a cute rom-com to watch with your girl crew. Or if your boss is making your life miserable and the only way out is to set him/her up? Sure.
To All the Boys I've Loved Before – Ah, to be young and in love! This high school romance gives us all the feels. What happens when your crush reads your handwritten love letters? Yup. Lana Condor and Noah Centineo bring young love to the screen and it's a must-watch!
The Kissing Booth – This is another teen rom-com that's too cute to skip. The movie stars Joey King, Molly Ringwald, Joel Courtney and Jacob Elordi. What happens when a girl is forbidden from dating her best friend's brother? Well, you'll have to watch to find out. 
Amazon Prime Video

Runaway Bride – A classic with Julia Roberts, this one's simply a must. It's got all the flavors of romance and comedy. After changing her mind about marriage at the altar many times, a young woman attracts the attention of a reporter (Richard Gere) who investigates her case. Remember the proposal scene? If you're a rom-com fan, how could you not? For those looking to propose, here's a refresher: "Look, I guarantee there'll be tough times. I guarantee that at some point, one or both of us is going to want to get out of this thing. But I also guarantee that if I don't ask you to be mine, I'll regret it for the rest of my life, because I know, in my heart, you're the only one for me."
Sleepless in Seattle – Why don't they make movies like this anymore? Starring Tom Hanks and Meg Ryan, the ideal '90s rom-com couple, the late Nora Ephron blessed us with this classic. The small son of a widower wants to help him find a new wife, so the boy calls into a radio station and gets his father (Hanks) to talk about himself and his situation. Annie (Ryan) hears the radio program and goes to Seattle to meet him.
The Wedding Planner – A busy wedding planner (Jennifer Lopez) realizes that she spends so much time organizing other people's romances by way of their weddings that she doesn't spend time thinking about her own love life. She then falls for a man (Matthew McConaughey) who is engaged to one of her of clients. And so begins their love story.
Dirty Dancing – Jennifer Grey and Patrick Swayze turn up the heat in the ultimate romantic film. It's the perfect V-Day film for date night. 
Grease – A rom-com that needs no further introduction, starring John Travolta and Olivia Newton-John. Can't decide what movie to pick? You can't go wrong with this option. 
Happy Streaming! ~Marriska Fernandes
---
---
---
Similar Articles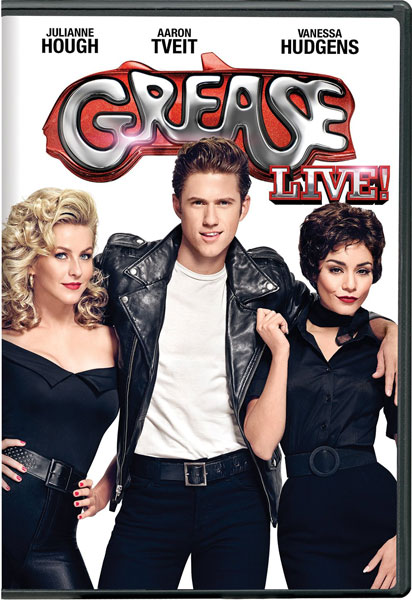 March 9, 2016 | 1 Comment
Grease Live! is now out on DVD. Read our review of the musical, which aired live on Fox TV January 31, 2016, starring Julianne Hough as Sandy, Vanessa Hudgens as Rizzo and Aaron Tveit as Danny Zuko.
---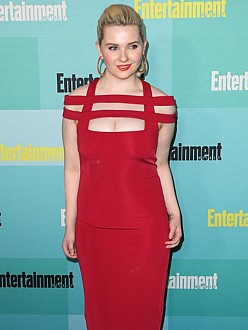 February 6, 2016 | Leave a Comment
Abigail Breslin is confident she can master the moves required for the Dirty Dancing musical remake. The 19-year-old actress has been cast as Jennifer Grey's iconic character Frances "Baby" Houseman in the new ABC adaptation of the classic 1987 movie…
---
---