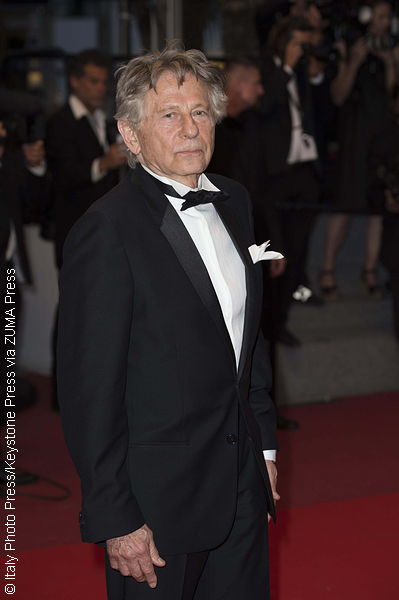 Oscar-winning director Roman Polanski says the #MeToo movement, which calls attention to the sexual misconduct of powerful men in Hollywood, is "total hypocrisy" and "collective hysteria."
In a comment made to the Polish edition of Newsweek, Polanski revealed he believes people who back the movement are doing so out of fear, and likened it to the French Revolution and the St. Bartholemew's Day Massacre in France.
"I think this is the kind of mass hysteria that occurs in society from time to time," he said.
Last week Polanski was in Poland to promote his latest film, Based on a True Story, at the Netia Off Camera Film Festival in Krakow, where he grew up.
While there, the 84-year-old director made these comments just days before he, along with actor Bill Cosby, were both stripped of their memberships from the Academy of Motion Picture Arts and Sciences. The Academy cited a case from 1977 in which Polanski pleaded guilty to drugging and raping a 13-year-old girl.
He originally pleaded not guilty but later agreed to a plea deal that left him with just one charge. The Paris-born Holocaust survivor then fled the U.S. hours before his sentencing and has been allowed to live in France because of his dual Polish and French citizenships.
Following his expulsion from the Academy, Polanski threatened to sue Oscar organizers, whose actions he believes went against their own standards of conduct and Californian law.
"The only thing we're asking for is a hearing, a chance to present his side," Polanski's lawyer, Harland Braun, told the Los Angeles Times.
"What I would hope is that [the Academy's legal counsel] would say, 'Let's avoid an expensive lawsuit. Let's just start over. We'll rescind the expulsion and we'll put him on notice that we're thinking of expelling him and we'll give you the opportunity to present your case.'"
This, Braun said, is the "only rational thing." Otherwise, he says they will go to court.
In 2003, Polanski won the best director Oscar for his film, The Pianist (2003). Although he wasn't there to receive the award, the audience gave him a standing ovation in his absence.
"When the award was given, everyone knew about the offence," Braun said. "It wasn't a secret. And all of the sudden, they turn on him and expel him without a hearing? I think they thought this was an easy one – an 84-year old director's not going to fight it, right?"
Polanksi, who had been an Academy member for nearly 50 years, told Newsweek that his expulsion was the "height of hypocrisy." ~Caitlyn Clancey