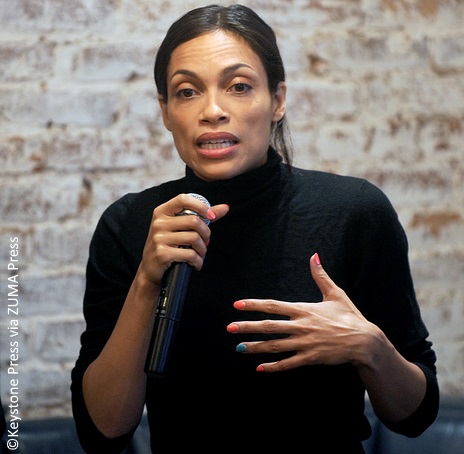 Rosario Dawson, 39, found her 26-year-old cousin Vanez Ines Vasquez dead in her L.A. home on Thursday, May 11.
According to reports, the actress walked downstairs and found her cousin, who was working for her, unresponsive.
Paramedics responded to Dawson's call and rushed to her house. They tried to resuscitate Vasquez, but were unsuccessful in reviving her at the scene. She was taken to St. John's Medical Center in Santa Monica where she was pronounced dead.
It is reported that Vasquez had been suffering from migraines and had hypertension. According to TMZ, preliminary tests suggest that she died from natural causes.
Vasquez's mother wrote in a post on Facebook: "Vaneza, my sweet, sweet beautiful baby—your passing has left me destroyed forever but I know you are at peace in Paradise. I love you, my alpha child."
Dawson has yet to make a statement. ~Marriska Fernandes