Rose Byrne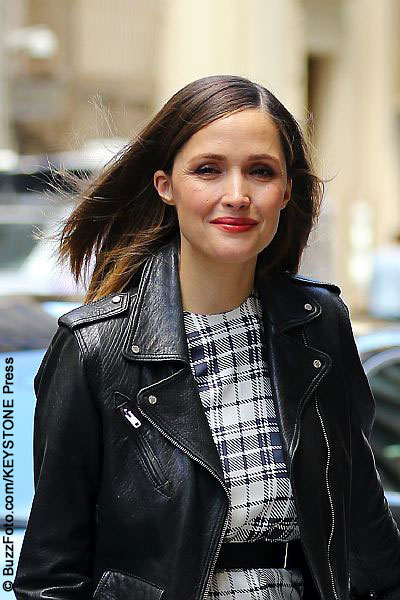 will soon appear in a star-packed film about mutants and their special powers, but that doesn't mean she's afforded special treatment in real life.
The 36-year-old actress was reminded of that fact during an encounter with the TSA, which she relived while on The Stephen Colbert Show Thursday night.
Rose detailed the episode for Stephen and his guests (and loyal viewers at home), explaining how she was stopped by security for carrying breast milk in a bottle. She said, "I've been doing a lot of traveling…so I've been taking my breast milk everywhere with me."
While describing the incident and how the authorities performed their investigation of her breast milk, she said, "They wave this weird thing over the top of it and there's this production going on. I just stand there and smile and tell them that it's really breast milk."
In February, the Australian actress gave birth to her first son Rocco, whose father is her Annie co-star, Bobby Cannavale.
Over the last few weeks, the Bridesmaids actress has been traveling extensively to promote the upcoming film X-Men: Apocalypse, as well as Neighbors 2: Sorority Rising.
In X-Men: Apocalypse, Rose reprises her 2011 X-Men: First Class role of Moira MacTaggert. The film launches into theaters on May 27.
In the comedy Neighbors 2: Sorority Rising, which hits theaters today, she steps back into the shoes of her Neighbors character Kelly Radner.
Earlier this week, Rose made headlines when she posed for a Playboy spread. One image features her in a black bra donning a sultry red gown and matching lipstick, while another showcases her laughing in a black mini-dress with her hair slicked back. She became one of the first stars to be photographed for the publication since it announced it would no longer run nude images in its magazine.
Watch Rose recount her experience with the TSA at the 1:40 mark in the video below. ~Matthew Pariselli