Rufus Sewell, Alexa Davalos talk about The Man in the High Castle
By Alexandra Heilbron on October 5, 2018 | 2 Comments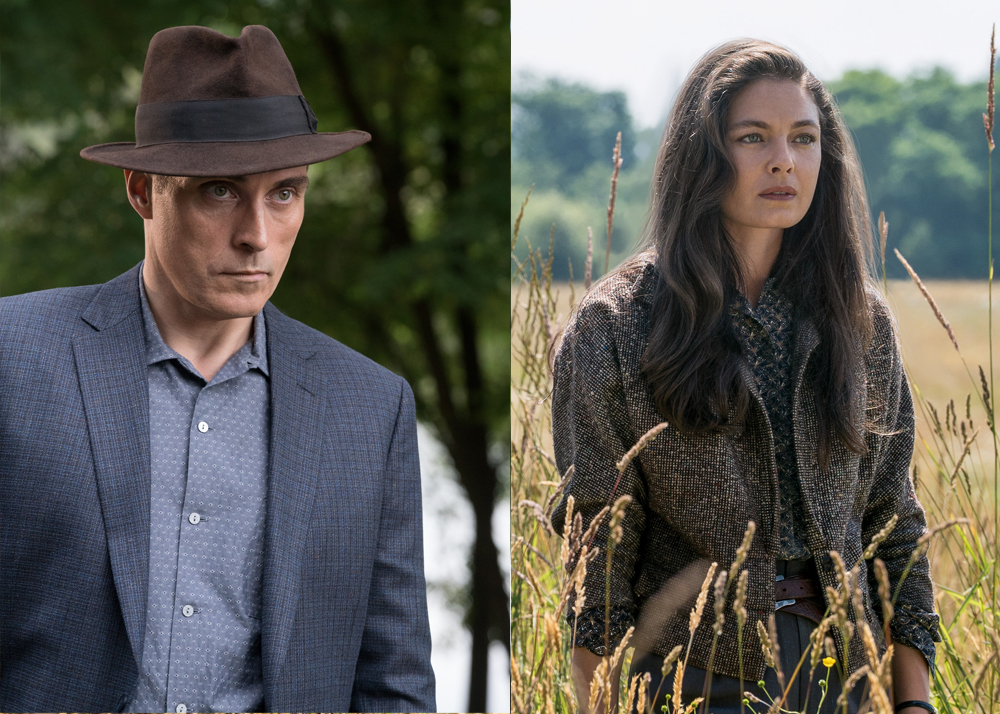 The Amazon Prime series The Man in the High Castle takes place in the 1960s, but instead of the Allies winning WWII, Germany and Japan were the victors. The United States is now divided into two areas: the east, which is called Nazi America and governed by the Nazi Reich, and the Pacific States of America, under control of the Japanese Empire.
Rufus Sewell plays Obergruppenführer John Smith, an American Nazi officer, while Alexa Davalos plays Juliana Crain, who lives in the Pacific States and who reluctantly joins the Resistance. In the first season, Juliana is tasked with delivering a film to the Resistance in the Neutral Zone between the two areas, while John Smith has sent a young man named Joe Blake to intercept the film and bring it back to the Nazis. However, the two develop a friendship, which complicates matters.
I had the opportunity to talk to Rufus and Alexa by phone about the third season of The Man in the High Castle.
This show is so unique and exciting to watch. When you got the roles, how did you prepare for them? Did you research the Nazis or did you already know quite a bit about the history?
Rufus: I knew what a lot of us know, but for me it was a process of trying to "unknow" some of that because if you're not careful, you could find that you automatically go into a mode of performance according to things that you've seen and that was really something I wanted to avoid. So I did a lot of reading about the history of the Nazis but also what happened to people who didn't consider themselves to be bad guys. I just tried to get past everything that we think we know to get as familiar as possible with the experience of people who managed to go through it and thought of themselves as good, so that I wouldn't fall into the trap of being deliberately evil or deliberately Nazi-like according to films I'd seen. Because otherwise it's like a game of telephone where you're impersonating someone else's impersonation of someone else's impersonation. It happens in acting quite a lot. And in real life, too.
Alexa, tell me about your research for this project?
Alexa: I did a film in 2007 called Defiance that I had done such extensive research on so that was sort of a well I dipped into for this. I was actually more interested in a lot of ways in researching Japanese culture and tradition because that was something that was new to me as far as movement and mannerism, aspects that Juliana would have grown up with. Also, being an alternate history, we kind of veer off at certain points, it's a fabricated history that we've built for the show.
Which is harder – pronouncing and learning the Japanese words or the German ones?
Rufus: Well, I took the precaution of improvising early on in one of the episodes in season one, a dialogue about me not being very good at German (laughs) for two reasons. One, because just the assumption that I would be good at German seemed to me less interesting than the idea of someone who had a position of Obergruppenführer who wasn't naturally good at languages. I quite liked that, it seemed very human but also, gave me a fantastic excuse to refuse to do large sections of German dialogue and it made my life a lot easier (laughs).
Alexa, you have quite a few Japanese words in your dialogue.
Alexa: Yeah, you know, languages and accents are some of my favorite aspects of what we do, so I quite enjoy all of that, really.
Your character Juliana is constantly in danger — how are you able to leave that stress behind when the day is over?
Alexa: Oh, I don't (laughs). I don't. I live in a constant state of anxiety. In jest obviously, but the world that she's living in is riddled with turmoil. Ultimately she's someone who is constantly seeking and searching for what is "other" and what other possibilities, what other options there are — and who and where and why — she's constantly trying to uncover the next step in her path ultimately, so even though there is all the anxiety and all of the angst, if you will, she's ultimately very hopeful in a kind of naïve way (laughs). But no, it's not something you leave behind and also, just the very nature of the show and the way that it works and the way that we work, it's usually a block of five or six or seven months of angst (laughs).
What's been your most bizarre fan encounter?
Rufus: As you can well imagine, I tend to get the brunt of the strange ones (laughs). People who are fans of John Smith in a way that is…
Alexa: Worrying (laughs).
Rufus: I've had a few. I've told this story before, but when I was in West Hollywood, someone "Sieg Heil-ed" me through a coffee shop window. I turned away because I had my child with me at the time. He was quite a hipster-looking guy, like a writer. You know, I've seen more involuntary "Sieg Heils" than I think one would want to. He thought I'd turned away because he hadn't done it with sufficient zeal, so he came outside and did it again (laughs).
Alexa: (Laughs) I don't have anything near that unique. I've got nothing of interest to tell.
Rufus: What I've also come to recognize is an abandoned "Sieg Heil," where people see me and their hand flicks up and you can see them just put it down again, kind of like a subliminal "Sieg Heil."
I really enjoy the chemistry between Juliana and Joe. Are we going to see them together again in the third season and in what context?
Alexa: Yes, we will see them but the context is something I've been sworn to secrecy about. I'm not allowed to elaborate on that but yes, you will see them together and it will probably not be what most are expecting.
Really? That's intriguing. What would you like to see happen to your characters in upcoming episodes?
Alexa: We're kind of knee deep in the start of the fourth season at this moment so it's a difficult question to answer because we're so fresh into this new chapter.
Rufus: In general, for myself I would always, not just for this character but for any character, I'd like to see him as much as possible out of control and out of his element. That's when it becomes interesting for me and interesting for the audience. That's why I always would hope whenever he gets these new honors lauded upon him that he never becomes too powerful because the more powerful he is, the less dramatic that is. There always needs to be danger. He needs to not know what's coming next. For me, it's the opposite of what I want in life. Just as much discomfort, as little security, if anything good happens, please let it go wrong (laughs). That's what I desire for him.
How long does it take to film each season and what do you do in your down time?
Alexa: Typically they set out to have it be about five months, but we've gone into seven months. There isn't a lot of down time, we're often delving into the scripts and story and we spend a lot of time working together on aspects of the show when we're not actually on set. I think the odds of a walk on a beach somewhere is probably the highlight of our down time (laughs).
Rufus: (laughs) She speaks for both of us.
What do you enjoy most about filming in British Columbia?
Alexa: You know, it's interesting, it's kind of become a second home for us because this is our fourth year now that we've spent half of the year in Vancouver, so it just feels like another home. Obviously it's a stunning place and a wonderfully easy kind of place to work, actually.
Rufus: It's funny for me because with this season we started filming a little bit later so we can set it in winter, but up to now I've had such a warped idea of Vancouver, because we would work through the summer months and we're near the water and people would ask, "So what's Vancouver like?" And I would say, "Oh, it is a summery place, the sun is shining," and they'd be like, "Are you sure?" Now of course, the locals are looking at me and saying, "Well, now you get the real experience." But like Alexa was saying, it's become a second home to me and I like it very much. The area where I live, I really like, and I love the scenery and I love all the parks and everything about it. I'm a big fan.
The third season of The Man in the High Castle debuts today (Oct. 5) on Amazon Prime Video.
---
---
---
---
Similar Articles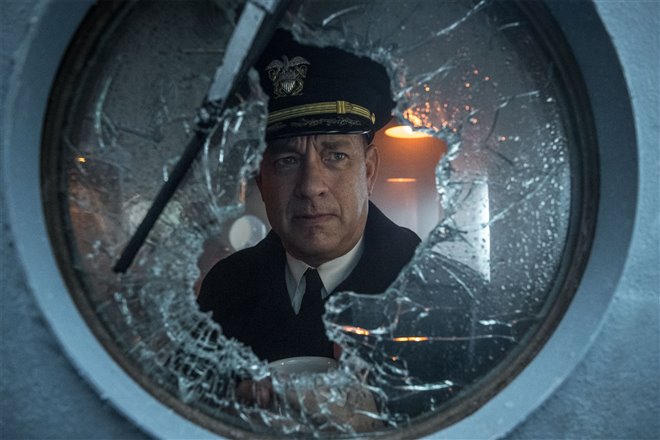 July 10, 2020 | 3 Comments
There are a number of new movies and shows releasing on streaming platforms this week, including Apple TV+ and Netflix. Check them out and watch the trailers!
---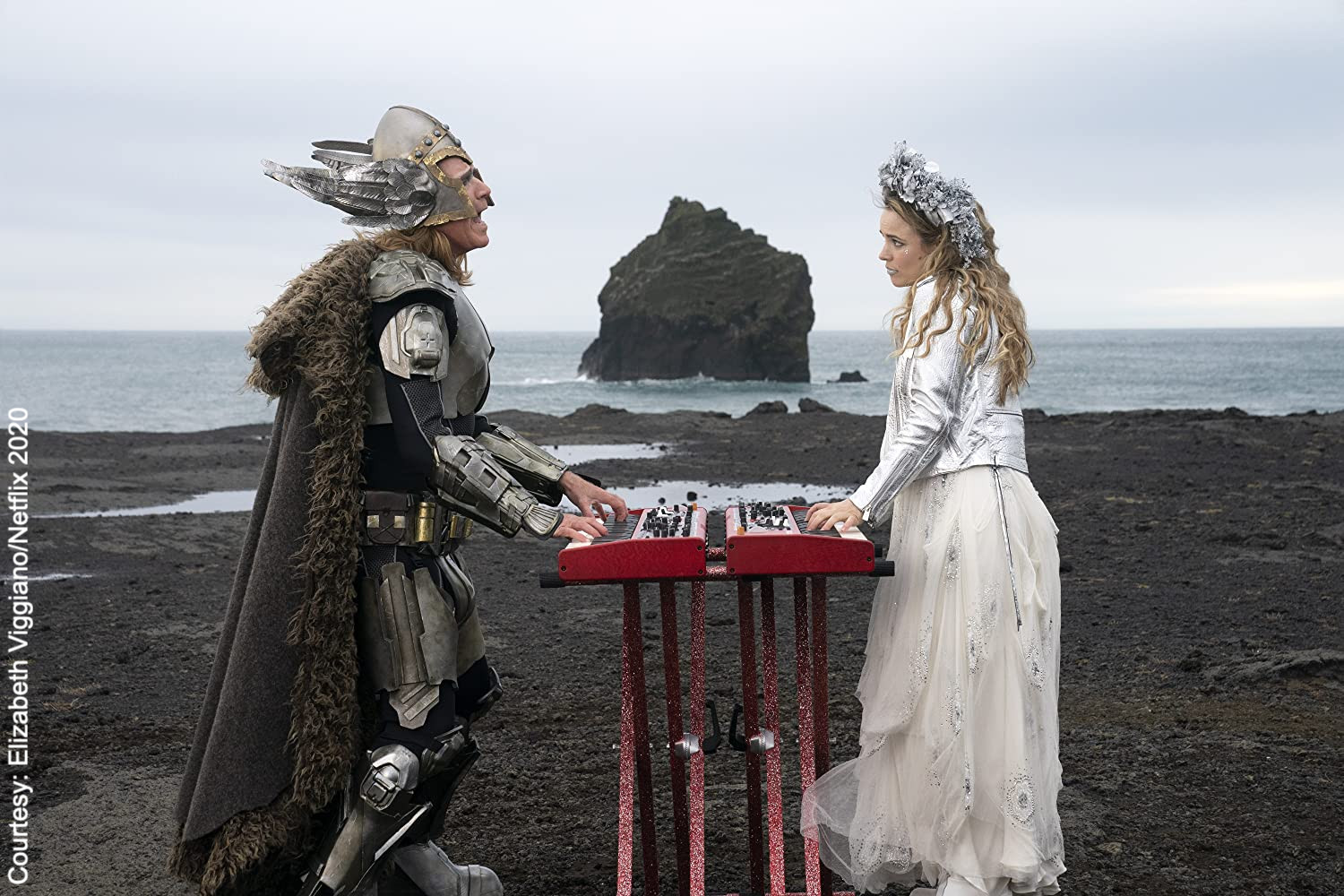 June 25, 2020 | 1 Comment
This week a new assortment of movies and shows are available on streaming platforms, including Netflix and Prime Video, along with some digital and VOD films.
---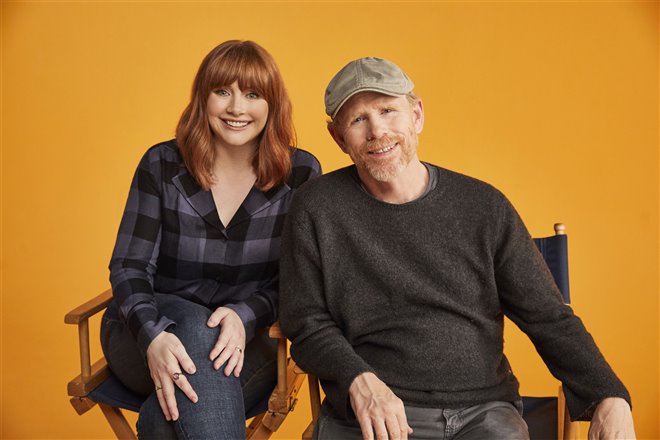 June 18, 2020 | Leave a Comment
This week a brand-new selection of movies and shows are available on streaming platforms, along with some digital and VOD films. Check out what's new!
---