Ryan Phillippe and Malin Akerman talk about The Bang Bang Club
By Tribute on May 4, 2011 | 1 Comment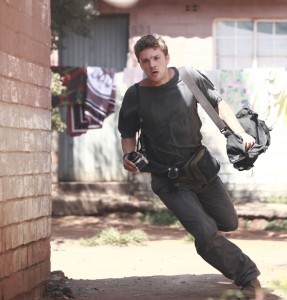 The Bang Bang Club was the nickname given to a group of four photographers—Greg Marinovich (Ryan Phillippe), Kevin Carter (Taylor Kitsch), Ken Oosterbroek (Frank Rautenbach) and Joao Silva (Neels Van Jaarsveld)—in South Africa who risked their lives with their photos that captured the final bloody days of white rule in South Africa and the final demise of apartheid. Their heroic story recounts their relationships, stresses, tensions and moral dilemmas of working in situations of extreme violence, pain and suffering. Tribute's Toni-Marie Ippolito spoke to Ryan Phillippe and Malin Akerman—who stars as Robin–their daring photo editor—about filming this intense story, what it was like on-set in South Africa, and African safaris!
One thing that comes to mind immediately about this group is the moral dilemma. They shot photos as they happened but didn't interfere or help.
Phillippe: Without a doubt, South Africa is one of the most traumatic and complex places on the planet; the country's history, the changes that it's still going through, is really fascinating to me. These guys were like adrenaline junkies. They're only photographers, but they really do have the mindset of fighter pilots. They really have no fear…and that appealed to me.
Akerman: I think they're heroes. One of the actual photographers, Kevin Carter, actually committed suicide over this moral dilemma, because he felt like he wasn't doing enough because he was just taking pictures. But the thing is, not one person can stop a civil war, and instead of shooting guns, they went out and shot with cameras and let the rest of the world know what was going on.
Could you ever imagine yourself doing this job?
Phillippe: Well, to an extent I am fearless, and when I've played soldiers in the past and I've had to do training, I feel that I'm of that mentality that I could handle those situations. What would be difficult for me would be not getting involved. To be a direct witness to such extreme violence and mistreatment, with fear aside, I don't know how you'd try and stop it.
Akerman: It's just one of those things in humanity that if you're around and a kid who falls down and breaks his arm and you see the bone popping out, some people are really queasy, but if it's just you, you go into survival mode. I think it would be the same kind of thing that would happen to me, and with Robin, it's that people were getting killed every single day and the only thing she could do about it was to print these images to help, and that that was her duty.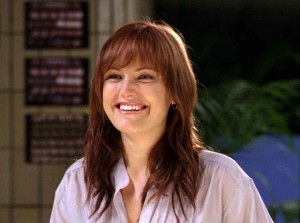 Shooting this movie must have been grueling.
Phillippe: This was probably the most intense and grueling shoot I've ever had in my entire life. We were six days a week in some of the poorest places on the planet. There were times when we were shooting that I was knee-deep in sewage, which was unpleasant to experience for one or two days, but there were people living in it, so that definitely has an effect on you. Also, as a father, being in these townships and seeing these kids during the week, not in school, sitting in a puddle playing with a beer bottle. It definitely gives you an appreciation of what you do have, and you're never prepared for it.
What was it like working with Malin? You guys had great chemistry.
Phillippe: She's a lot of fun. She was kind of like one of the guys. When you do a movie like this, you're in South Africa and it's a difficult shoot and lower budget, you tend to bond with each other. We were so isolated and far from home and our comfort zone.
What was it like working with Ryan and the cast?
Akerman: It was so great! We got along so well. I always appreciate when an actor comes in prepared and they're really committed and they want the film to be great. Then, everything else just flows. And that was Ryan. We were all together in the same hotel for six weeks, hanging out every night, having dinner every night, practicing our accents and just having a blast.
Did you get to go on an African safari while you were there?
Malin: I did! Once I was done shooting, one of my sisters flew down from Sweden and we took a three-day safari in Kruger National Park and it was beautiful! We saw all the most amazing animals!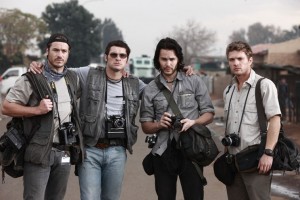 Click here for full interviews with Ryan Phillippe, Malin Akerman and the stars of The Bang Bang Club.
---
---
---
---
Similar Articles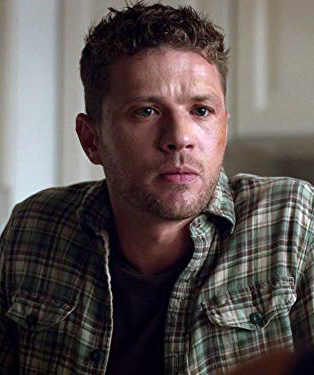 August 21, 2019 | 11 Comments
Ryan Phillippe denies throwing his ex-girlfriend down a staircase, and doesn't want Reese Witherspoon or or any previous police reports about him to be included in the court case.
---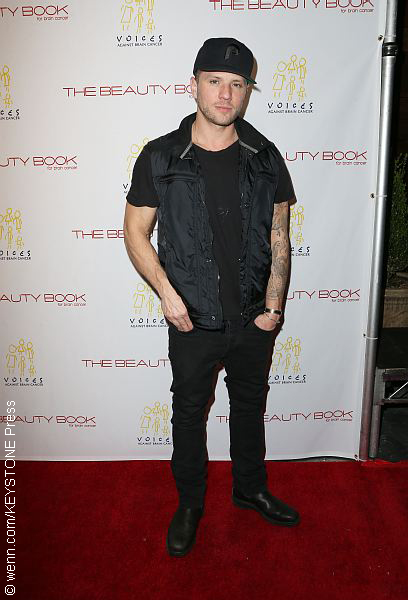 September 21, 2017 | 14 Comments
Ryan Phillippe's ex-girlfriend, Elsie Hewitt, claims the actor threw her down a flight of stairs and is suing him, but authorities say the story doesn't add up.
---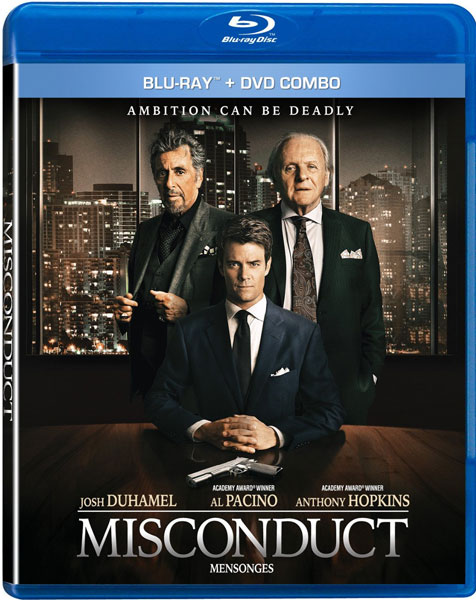 April 19, 2016 | 1 Comment
Misconduct, which releases today on Blu-ray and DVD, stars Josh Hamel as a lawyer who makes decisions that will negatively affect his career and his personal life. This non-stop thriller will have you on the edge of your seat.
---