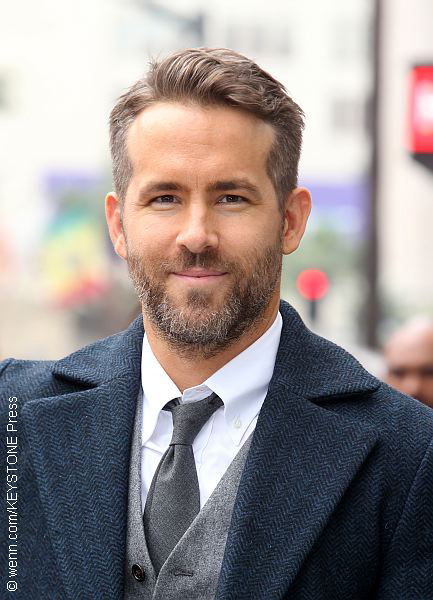 Ryan Reynolds has been named the 2017 Man of the Year by Harvard University's Hasty Pudding Theatricals.
He will be presented with the award tonight during a traditional roast held at the Ivy League school. America's oldest oldest theatrical organization hands out the award (a pudding pot) each year to to those who have made an impact on the world of entertainment.
"We're thrilled to present Mr. Reynolds with our Man of the Year award, especially after he proved his ability to simultaneously break box-offices records and the fourth wall in 2016," said Guan-Yue Chen, President of the Hasty Pudding Theatricals. "And if his headline-stealing kiss with Andrew Garfield at the Golden Globes is any indication, it looks like he's getting ready for his roast."
Ryan made a splash last year playing a foul-mouthed superhero in the hit movie Deadpool.
This year's award for Woman of the Year went to Octavia Spencer. The Woman of the Year award has been given out annually since 1951. Previous recipients include Debbie Reynolds, Sally Field and Jodie Foster. Last year's winner was Kerry Washington.
The Man of the Year has been awarded since 1967. Last year's Man of the Year was Joseph Gordon-Levitt. Previous winners include Chris Pratt, Kiefer Sutherland, Robert Redford and Clint Eastwood. ~Alexandra Heilbron