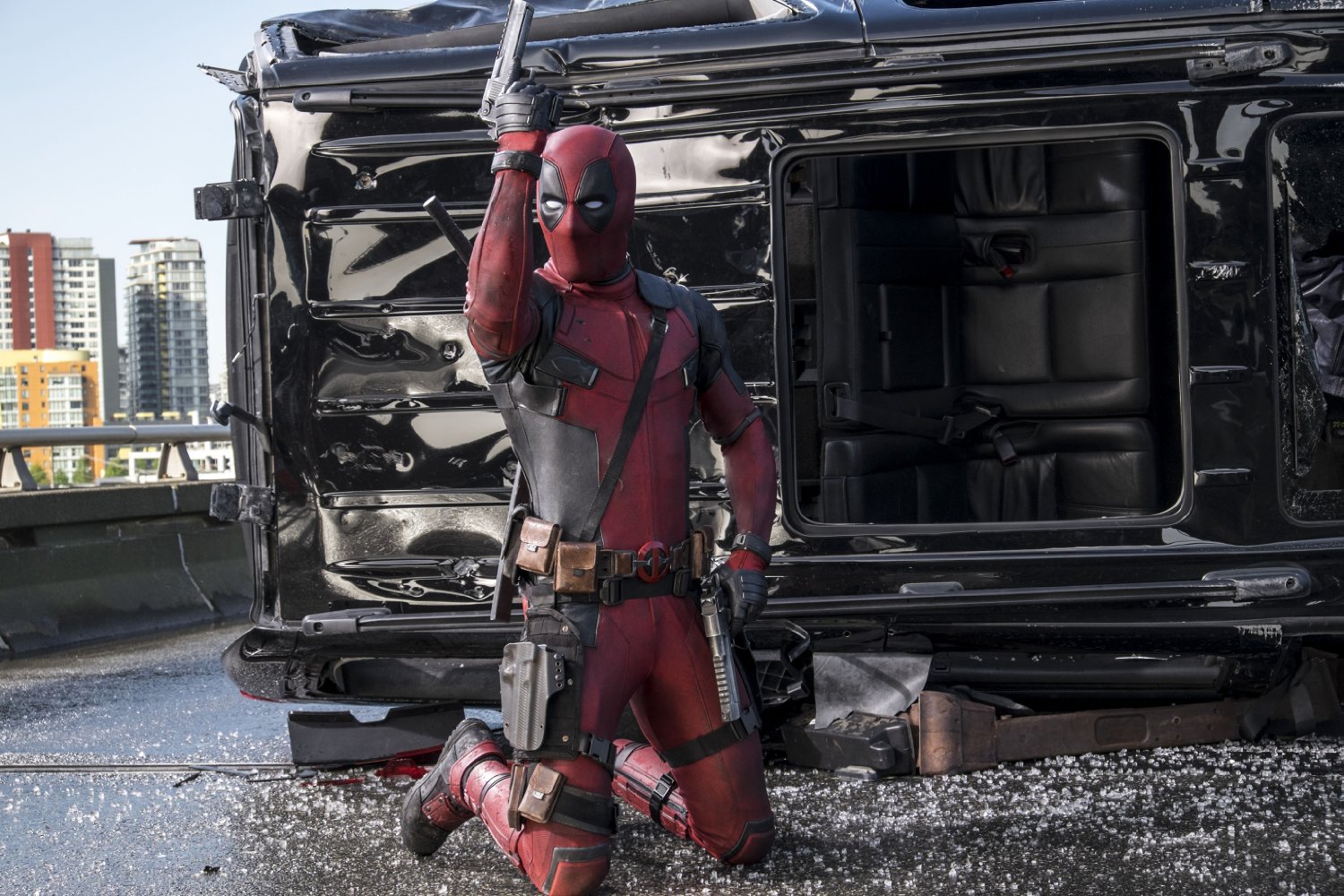 Ryan Reynolds is a big fan of his riotous, raunchy smash hit film Deadpool. Now, the Canadian hunk is campaigning to get the movie Oscar attention.
The Golden Globe nominee released a half-minute video on Twitter showcasing some of the film's highlights, such as "600 lbs. of chimichangas, 4 pairs of assless chaps…117 script pages, 456 ad libs, 2 nerds, 7 magical unicorns…42 rejection letters from Fox, 1 leaked video and 783 million fans." It's being dubbed a "For Your Consideration" tool directed at Oscar voters.
At this point, experts believe Deadpool's best shot for an Oscar nomination is in the Best Adapted Screenplay category.
Aside from two Golden Globe noms and two wins at both the MTV Movie Awards and Teen Choice Awards, the Tim Miller film just scored a Producers Guild Award nod this week and will be gunning for two People's Choice Awards come Jan. 18, 2017.
Shot in Vancouver — Ryan's hometown — Deadpool has generated over $360 million at the domestic box office.
We'll see if the actor's bid to earn the film Oscar recognition is successful when the Academy Award nominations are announced Jan. 24.
Check out Ryan's tweet (video included) below.
What do you think of the clip? Is Deadpool worthy of Oscar love? Share your thoughts with us! ~Matthew Pariselli
— Ryan Reynolds (@VancityReynolds) January 13, 2017