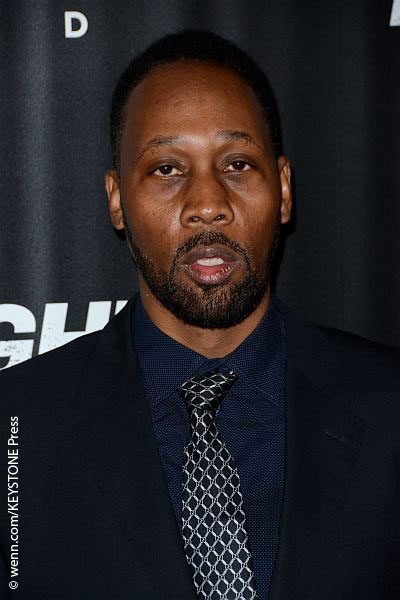 Wu-Tang Clan alum RZA is taking a stand on the Russell Crowe-Azealia Banks hotel suite scuffle, and he isn't siding with his guest.
On the evening of Sunday, October 16, Azealia took to Facebook to accuse Russell, 52, of assaulting her and throwing her out of his Beverly Hills Hotel suite. She filed a police report, indicating that she was "spat on, choked, thrown out of a room, and called a n****r." The rapper attended the event after RZA invited her as his plus-one.
Since she publicized her claim, no one has come forward to substantiate her story. In fact, several sources have come to the Oscar-winner's defense, and RZA is one of them.
As a result of feeling "compelled" to speak up, RZA expressed his account of the evening through a Thursday, October 20 Facebook post. He also shared details of his relationship with Azealia, who has had issues with other stars including Zayn Malik and actress Skai Jackson in the past.
He wrote that he flew the 25-year-old "212" singer to Los Angeles for work and asked her to join him at Russell's party. It wasn't long after their arrival that Azealia began acting erratically.
RZA wrote, "Before the night is over Azealia is insulting half the room she becomes loud and obnoxious. There was nothing funny about her behavior. I felt a little embarrassed because she was my guest."
Things escalated when Azealia got physical. According to RZA, she "threaten to cut a girl in the face with a glass, then actually grabs a glass and physically attacks for no logical reason. Russell blocked the attack and expelled her from the suite."
RZA, who directed Russell in the 2012 film The Man with the Iron Fists, continued: "Seeing is believing and I saw her behave as an obnoxious erratic individual and in the circles I frequent this was unprecedented. I was totally puzzles by her and thought maybe meds or booze or something had her zoned out. Nevertheless I made sure she got home safe."
The 47-year-old also wrote, "THIS IS NOT A RACE OR GENDER ISSUE. I did not hear Russell call her a N::gg::::"
Azealia has since responded to RZA's post through her Facebook page. She wrote that RZA is trying to "gaslight" her and that "whatever pieces are left of his brain after years and years of smoking dust stupidly allowed him to ramble himself into incriminating his friend, and completely debunking their entire made up theory."
She added, "You mean to tell me, that a 300lb man needed to use ALL OF THAT FORCE, to remove an 'erratic' guest from a party?"
Check out portions of their Facebook posts below.
What do you think of RZA's version of the events and Azealia's counter-post? Where does the truth lie? Share your opinion with us. ~Matthew Pariselli