Salma Hayek had to be 'dragged' to her own wedding
By Alexandra Heilbron on February 8, 2023 | 10 Comments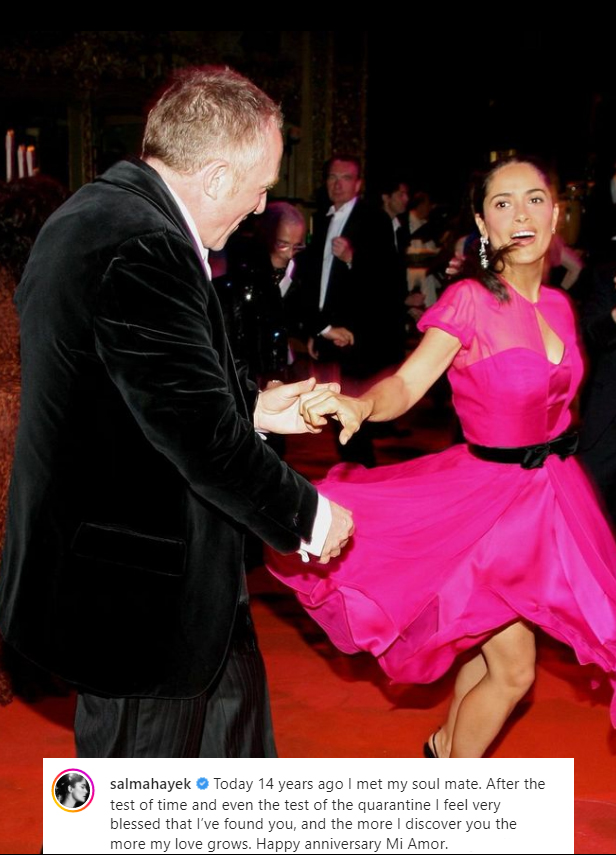 Salma Hayek married French businessman François-Henri Pinault on Valentine's Day in 2009, but she has now revealed to Glamour Magazine that she didn't know she was being married until the morning of February 14, when she was "dragged" to the courthouse.
She and Pinault started dating in April 2006 and Salma gave birth to their daughter, Paloma Pinault, on September 21, 2007. However, Salma admits she had a phobia of marriage, so her family "ganged up" on her. "It was because I had said yes to the marriage, but I just wouldn't actually show up on the day or do it."
She told the magazine, "I didn't even know I was getting married that day. It was like an intervention. I don't think I ever told this story…. they just took me to the court. My parents, my brother, they were all ganging up on me. I had a phobia of the marriage thing. The reason it was a courthouse wedding was because they dragged me there. I was nervous."
However, the ceremony went off without a hitch, and afterwards, "There was a lunch at his parents' house. My mother-in-law, who's the most tasteful person when it comes to entertaining, had already been doing the lunch. I had no choice."
After the wedding, she realized, "Oh, it's okay. I don't feel any different. And then a little bit later I said, 'Okay, this is kind of exciting.' And he's like, 'Can we have a party now?'"
In April 2009, they threw a weekend celebration in Venice with friends such as as Stella McCartney, Javier Bardem and Penelope Cruz in attendance. The weekend included a masquerade ball-style rehearsal dinner, then a romantic ceremony at La Fenice opera house.
The marriage is still going strong 14 years later. Salma told Glamour, "I married a man who is very supportive, who saw things in me that I never even saw in myself."
Salma can next be seen starring opposite Channing Tatum on the big screen in Magic Mike's Last Dance, which opens this Friday (February 10, 2023) in theaters. ~Alexandra Heilbron
---
---
---
---
Similar Articles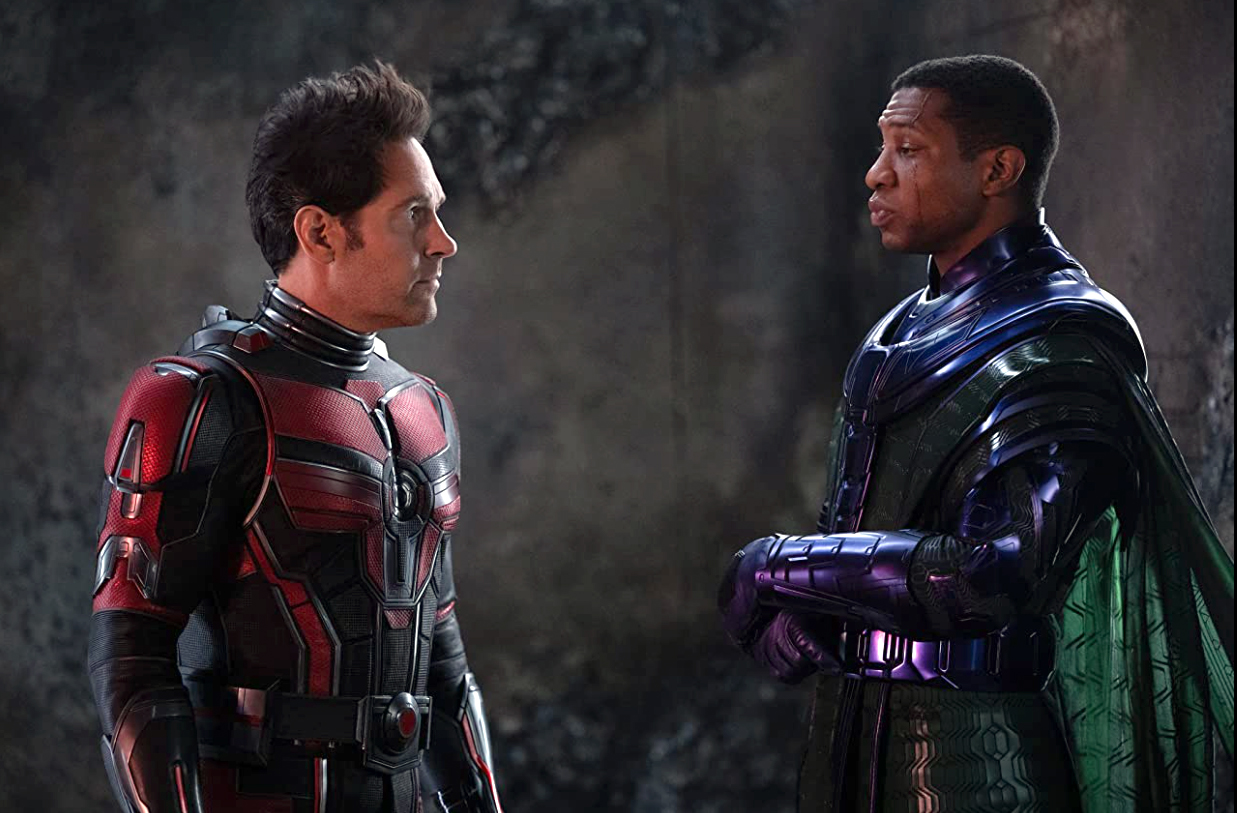 February 19, 2023 | Leave a Comment
The long weekend saw the debut of the highly anticipatetd Marvel film Ant-Man and The Wasp: Quantumania starring Paul Rudd, which easily grabbed the top spot.
---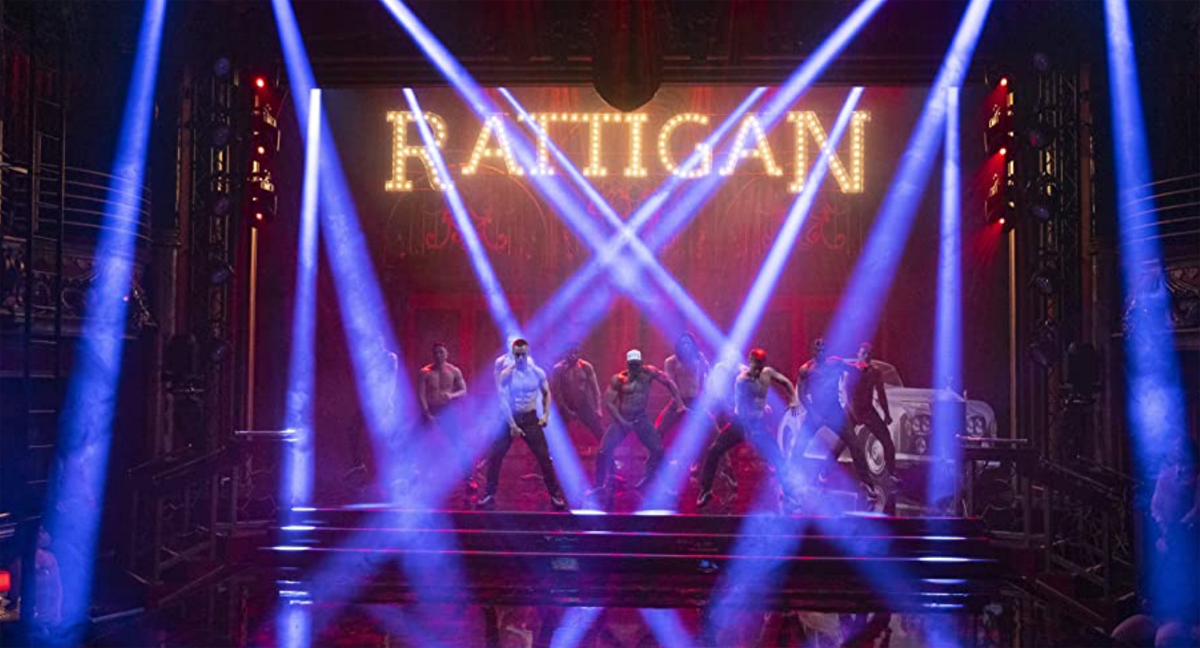 February 12, 2023 | Leave a Comment
Two new movies debuted in theaters this weekend and knocked last weekend's biggest earner out of the top five. Find out which movies were the most popular.
---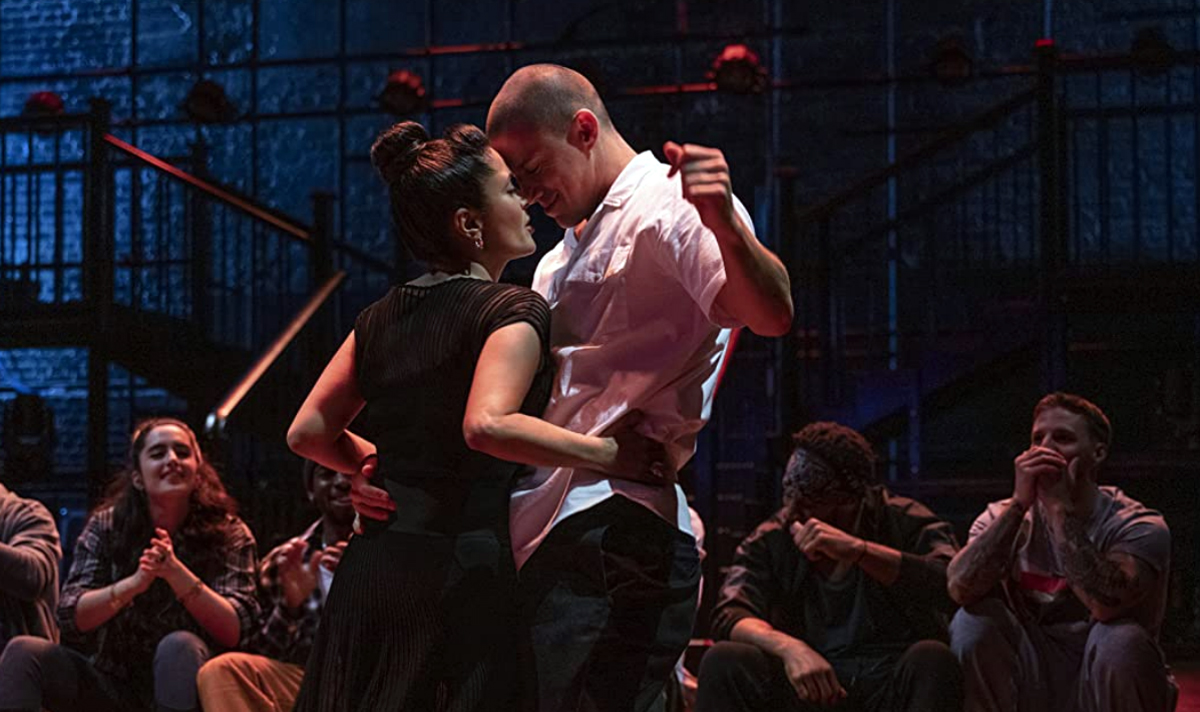 February 9, 2023 | Leave a Comment
Magic Mike's Last Dance and Titanic: 25th Anniversary are the two biggest releases this weekend, but there are plenty more movies releasing this Friday.
---