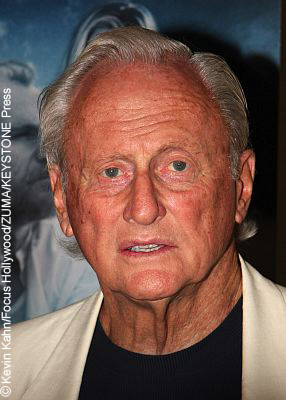 Producer Samuel John Goldwyn Jr., son of movie mogul Samuel Goldwyn Sr., died January 9, 2015 of cognitive heart failure at Cedars-Sinai Medical Center in Los Angeles.
Born in Los Angeles on September 7, 1926, Samuel Jr. attended the University of Virginia. He served in the U.S. Army during World War II before working in London as a theatrical producer and for news anchor Edward R. Murrow at CBS News. There, he worked on the docu-series Adventure.
Samuel Jr. is credited with giving actress Julia Roberts her first leading, break-through role in his film Mystic Pizza, a coming-of-age story of three girls working in a pizza shop.
Samuel Jr. was no stranger to Hollywood growing up. His father was one of the founders of Paramount Studios and MGM (Metro-Goldwyn-Mayer) Studios in 1924 and he attended his first Oscar ceremony at age 11. His major career moment came after his father passed away and he had to decide whether to continue in his father's footsteps and make major movies or to lower the budget with smaller movies. In 1979, he founded his own independent production company, The Samuel Goldwyn Company, which brought foreign movies to America.
His company produced many films, including A Prayer for the Dying starring Mickey Rourke and Mystic Pizza starring Julia Roberts. But it was the film The Preacher's Wife, starring Whitney Houston and Denzel Washington, that sent his company into a temporary downfall. Despite this, Samuel Jr. was able to pick himself up and go on to great success in 2013. He produced the screen adaptation of Master and Commander: The Far Side of the World, starring Russell Crowe, which went on to win two Oscars and eight BAFTA awards.
Samuel Jr.'s last production credit was for the December 2013 film The Secret Life of Walter Mitty, a remake of one of his father's top films. The film starred actor and comedian Ben Stiller.
Samuel Jr. leaves behind his wife Patricia, four sons John, Tony, Frances and Peter, and two daughters Elizabeth and Catherine. ~Sandra D. Sukraj