Samuel L. Jackson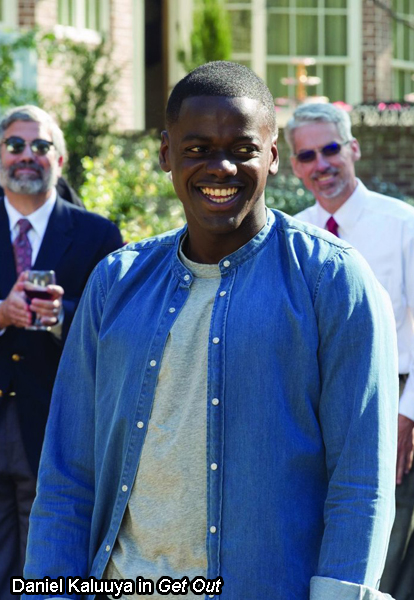 is calling out filmmakers who cast British actors in films that are meant to depict racism from an African-American perspective.
While being interviewed on New York radio station Hot 97, the 68-year-old actor criticized recent horror-thriller Get Out, questioning director Jordan Peele's decision to cast London-born actor Daniel Kaluuya as the film's lead.
"There are a lot of black British actors in these movies," Samuel said. "I tend to wonder what that movie [Get Out] would have been with an American brother who really understands that."
Get Out is about an African-American man (Kaluuya) who encounters a shocking revelation when he meets his white girlfriend's family for the first time.
"Daniel grew up in a country where they've been interracial dating for a hundred years," Jackson added. "What would a brother from America have made of that role? Some things are universal, but everything ain't."
The Kong: Skull Island actor also took aim at 2015's Selma, a biographical account of Martin Luther King Jr.'s historic civil rights campaign. David Oyelowo, another black British actor, played the African-American leader in the film.
Again, Samuel, did not hold back, saying, "There are some brothers in America who could have been in that movie who would have had a different idea about how King thinks or how King felt."
Selma's director Ava DuVernay previously defended her decision to cast David in a 2013 interview with Buzzfeed. She also shared, what she felt, set black British actors apart from their American counterparts.
"I think there's something about the stage, because they have that stage preparation," DuVernay said. "Their work is really steeped in theater. Our system of creating actors is a lot more commercial. … there's a depth in the character building that's really wonderful."
Of course, Samuel's comments are sparking reactions from actors on both sides of the pond. One in particular is Star Wars: The Force Awakens actor John Boyega, who is British. John made his opinion on the matter known, tweeting that it is a non-issue "we don't have time for." ~Ashleen Grange
Black brits vs African American. A stupid ass conflict we don't have time for.

— John Boyega (@JohnBoyega) March 8, 2017