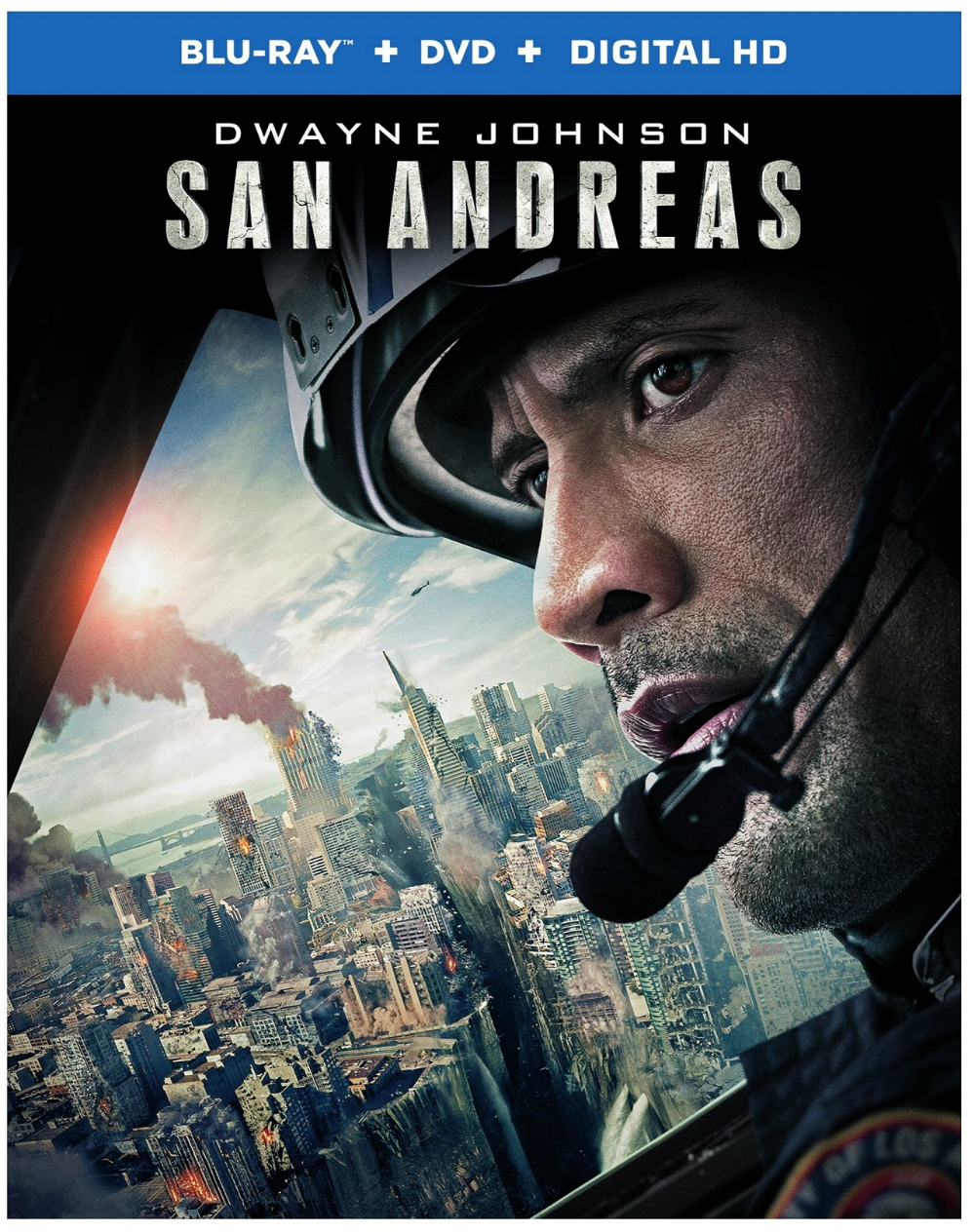 The big screen feature San Andreas is based on the urban legend that says the state of California lies on a fault line that will one day crack and cause an earthquake so great, California itself will simply disappear into the sea. This is considered just a myth.
But Paul Giamatti, perfectly cast in the film as soft-spoken (can you believe it?) Professor Lawrence at Cal Tech, perpetuates that myth. He explains that the San Andreas fault line exists, that it goes on for miles, that it dissects the state of California in two and that it isn't a matter of if the state will ever have another earthquake, but a matter of when.
And so the thrills and chills are set up. If you like special effects, you will definitely love this movie. The cracks slowly seeping through concrete alone are fantastic. Rushing water and a capsizing Hoover Dam are even better. But the snapping bridges and crumbling buildings? The bomb. The CGI-manufactured scenes are realistic and terrifying.
You don't even have to be a fan of disaster epics to like this one. I found it very reminiscent of Deep Impact. I only screamed about a hundred times. Had I been in a theatre everyone would have hated me. No, wait, they would have been screaming too.
If you like spectacular scenery, you might enjoy the sweeping views from high above of the San Fernando Valley and San Francisco. But before you know it, the beauty resembles a war zone so if you like that genre, this might be your movie too.
Into this war zone comes Ray, played by the likeable and bankable Dwayne "The Rock" Johnson. Already an LAFD search-and-rescue helicopter pilot, he is called into duty but needs to save his estranged wife first and then their daughter.
The movie has humor and suspense that keeps you on the edge of your seat (as a disaster epic should), and also the standard love/angst backstory. Two love stories in fact. I think it hits all the right heart strings.
There is also a pretty good cast with some familiar faces. Besides Paul Giamatti, you'll find Carlo Gugino (Californication), Alexandra Daddario (True Detective), and even Art Parkinson (young Rickon from Game of Thrones).
This movie, directed by Brad Peyton, shows us the spectacle of an earthquake in a horrific way. It brought in the numbers at the box office and now the DVD is available for you to enjoy in the comfort and safety of your own home, which makes it fun to watch, so get ready and hold tight. It is almost two hours of sheer terror and action.
Extra features include: San Andreas: The Real Fault Line, Dwayne Johnson to the Rescue, Scoring the Quake, Commentary by Director Brad Peyton, Deleted Scenes, Gag Reel and Stunt Reel.
Also releasing today on DVD and/or Blu-ray are: Tomorrowland, How to Make Love Like an Englishman, The Little Death, the Diamond Edition of Aladdin, and The Gallows. Click here for a full list of DVD releases. ~Sharon Salsberg