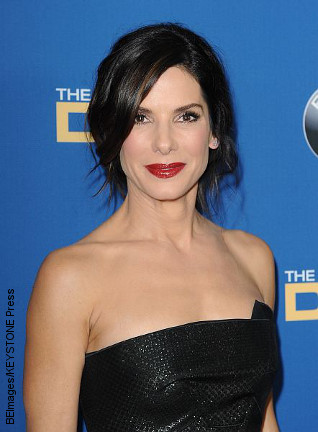 Sandra Bullock, 50, is People's choice for the Most Beautiful Woman of 2015, even though she thought the honor was "ridiculous" and laughed when she heard it.
The Oscar winner's favorite role is her role as mother to her five-year-old son Louis. She is honored by the most beautiful title but her best compliments come from her son, she told People.
"I was putting him to bed and told him that even when I'm old and gray and more wrinkly than I am now, I'll still love him and want to tuck him in," she says. "And he asked why I have wrinkles, and I said, 'Well, I hope some of them are from laughing so much.' And he touched my face and said, 'You're not old, you're just happy.'"
Living in Hollywood can be challenging and make you want to fit a mold, but Sandra says real beauty is individual and not skin deep.
"Real beauty is quiet. Especially in this town, it's just so hard not to say, 'Oh, I need to look like that,'" she said. "No, be a good person, be a good mom, do a good job with the lunch, let someone cut in front of you who looks like they're in a bigger hurry. The people I find most beautiful are the ones who aren't trying."
Sandra's upcoming projects include voicing the super villain Scarlet Overkill in July's Minions, and executive producing and acting in 2016's Our Brand Is Crisis. ~Erin Stewart