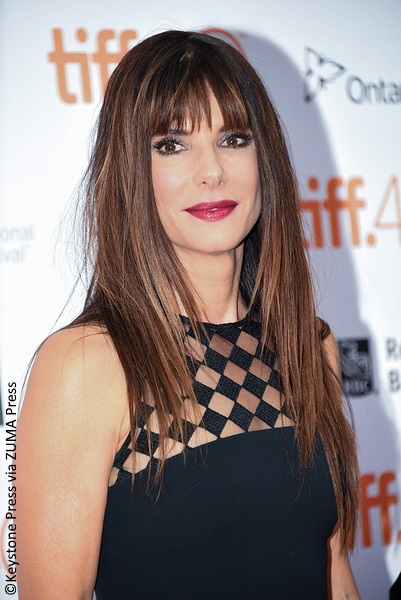 Sandra Bullock opened up to InStyle magazine and got emotional as she talked about the #MeToo movement.
Having recently donated $500,000 to the movement, she said, "It's easy to give money to people who are incredibly brave and outspoken.
"But Time's Up is not just about the actors — it's about the single mom who's been abused, bullied, and sexually harassed… It's our duty to do whatever we can to help. I can safely say there is not one person I know who hasn't experienced some form of harassment or doesn't know someone it's happened to."
She admitted that she has also been a victim, saying, "It happened to me when I was 16. And you're paralyzed to a degree… Up until recently it was the victim [who] was shamed, not the perpetrator."
Sandra is currently promoting her upcoming heist film Ocean's 8, made up of a predominantly female cast. She revealed that the filmmakers initially didn't think the women would all get along. But they were quite wrong.
"They thought we'd hate each other, but the exact opposite was true… with Sarah [Paulson], it's like when you're in school with that friend, and the teacher says 'Stop talking,' and you just start crying and laughing. It's like a chemical imbalance. We're each other's little drug habit." ~Marriska Fernandes