Sarah Fisher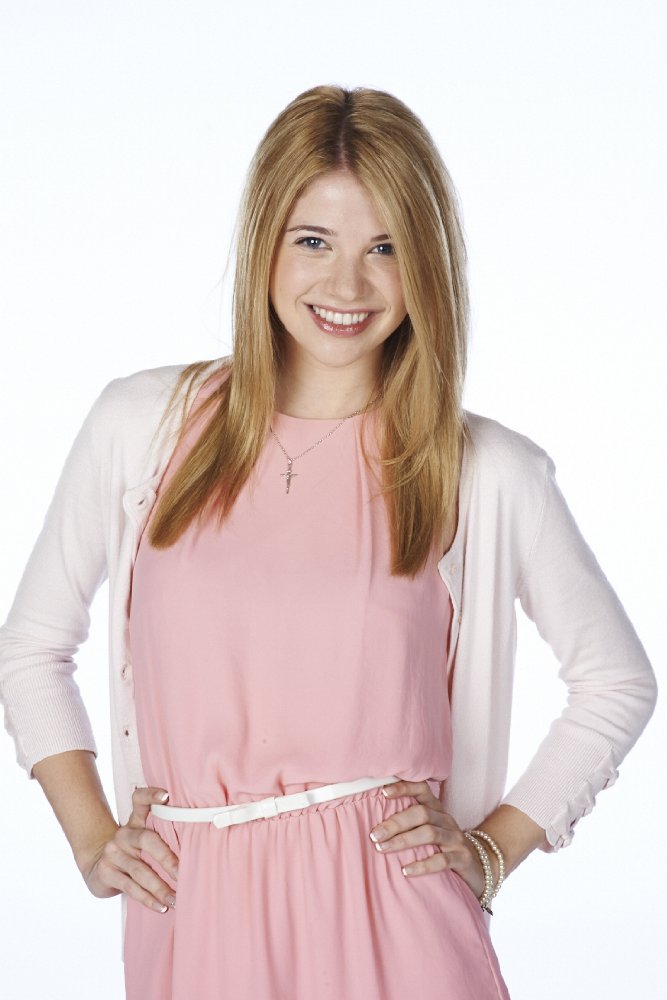 first rose to fame in the role of Becky Baker on the hit series Degrassi: The Next Generation. She joined the show in 2012 and was with it for three seasons. Next, she became a cast member on the popular series Heartland as recurring character Samantha, a member of a trick riding team.
In the movie Kiss & Cry, which enjoyed a theatrical run earlier this year and premieres at 8 p.m. on Family Channel today (April 7), she plays Carley Allison, an elite skater who came down with a rare form of cancer in her teens. Sarah attended the same school as Carley and the two bonded over their shared love of music. ~Alexandra Heilbron
Your performance is incredible in this film. How did you first meet Carley?
Thank you! I was in Grade 12 when Carley was in Grade 10 and we met through a mutual friend. I remember the first time I saw her – we had something called Coffee Hour at our school, Bayview Glen High School – where you get to go out during lunch time and perform in front of anyone who wants to come watch. I remember seeing this perfect little blonde girl go up and she had a huge voice. Everyone was cheering and fell in love with her. She truly had a physical brightness to her, I've never met anyone like that before. When I was supposed to be going to university for the first year, I ended up taking a gap year and a lot of my friends left but luckily Carley was still at home. That's around the time we ended up getting very, very close. It's also around the time she was first diagnosed with cancer.
What did it mean to you to play someone you actually knew? Did it make the task easier or more difficult?
It made the whole experience very surreal for me because I was so close to the whole story and because I lived a lot of the moments in those scenes with Carley, so it made it sort of not feel like real life to be living and breathing the story as if it was me facing that reality – fighting a rare type of cancer. The scenes that were more focused on the cancer, it was a little harder to detach myself from being so close to the story, because Car never made it about herself, it was always about making sure everyone around her was happy and was laughing. That was all she cared about. So when I had to focus more on what it might have felt like when she found out she had cancer and when she found out that it came back and was double lung cancer, those moments were a little more difficult to not feel the personal attachment I have to the story.
It must have been very challenging.
It was. As an actress, when they call cut it's easy to shake it off and it was a little different in this film, especially when filming in her room, I'd spent a lot of time with her chilling in her room and it felt so different being in there without her and reliving some moments that I remember so well. But I always say, whenever I talk with people about it, that when you see what Carley did, it's hard to say anything's hard when you see what she was dealing with and how she decided to deal with it.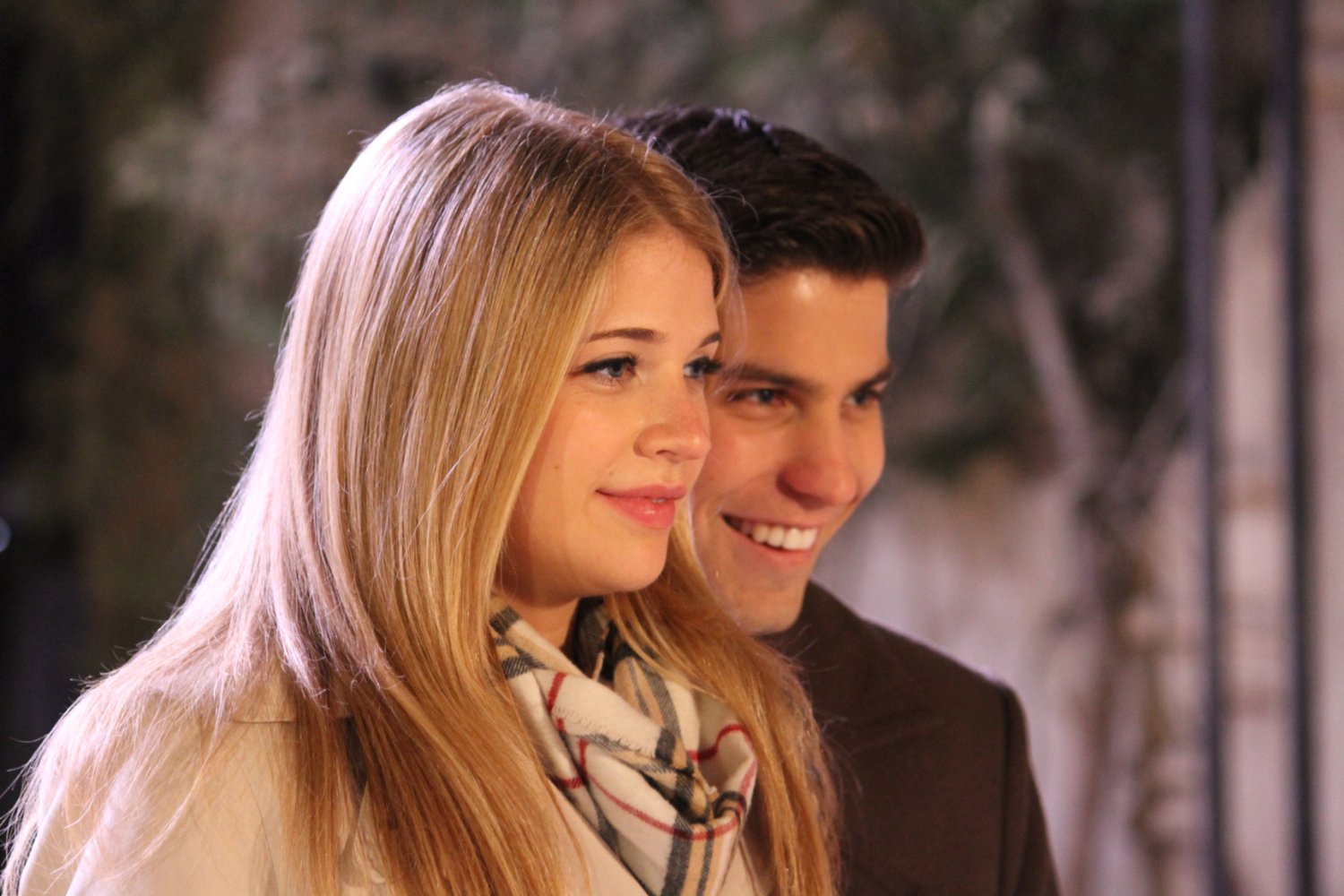 What was it like to have your former Degrassi co-star, Luke Bilyk, play your boyfriend? Was there a level of comfort because you two already knew each other?
Oh, yeah. We were almost too comfortable, because the scenes where we're not supposed to know each other well, as if we've just met, were very hard for us to do. I know it's our job, but he's a very, very good friend of mine so those scenes were difficult but there's no one else in this world who could have played John (Carley's boyfriend) other than Luke Bilyk. He was the perfect John. He bent over backwards to make sure he could be in Toronto because he lives in Los Angeles. We couldn't have done it without him, honestly. He met John and he was so shocked at how similar they were. Not just their looks, but their personalities are so similar. Working with him again was amazing and such a great experience to have a good friend on set when you're telling a story that's this close to home, let alone to have a phenomenal actor to play John. It was just the perfect scenario.
You have an amazing singing voice, when did you start singing?
Thank you so much! I've been singing – you know when people say I've been singing my whole life it sounds like not a real answer? (laughs) I've honestly been singing as long as I can remember.
Did you first want to be a singer or an actress?
A singer. Music's a huge part of my life and always will be, but I kind of fell into acting and then I fell in love with it, so I'm very passionate and in love with both, just in different ways. But that was definitely something that Car and I both felt very strongly about – we both are just so in love with music, it's such a big part of our lives. We had actually co-written a song together once. So we both totally understand what it is to be a music nerd and to be obsessed with music.
Tell me about singing the National Anthem live to recreate Carley's experience.
Carley sang for the Leafs twice, loved hockey, loved the Leafs and both times she sang the anthem, she had a few nerves but she shook it off and was like, "Oh, this'll be so fun." That's how she deals with things. I was shaking so much that I had to start dancing, because I didn't know how else to stop my legs shaking so I started to dance right before I went out on the ice. It was nerve wracking but I'm so blessed and thankful to have had that experience because it was unforgettable. We were very lucky; the second we spoke with the ACC and the Leafs about this, they all remember Carley so well – some of them went to visit her in the hospital and obviously they all just love her. The second they heard her name, they just opened the doors and that's not really something they often do – but because of everyone's love for Carley, we were able to bring our own cameras on the ice at a live game and sing the anthem.
When Carley's talking to the camera, especially when she's reading from her journal, were those her actual words?
Carley wrote a 200 page blog talking about her journey, her ups and downs, everything really and we put a lot of excerpts from her blog into the script and a lot of the time when I look at the camera, those are actually Carley's words. Not all the time, but especially at the end of the film, Carley did actually write a letter to "Cancer," and it's incredibly hard to believe that anyone is able to see things this way, but in her letter, Carley actually wrote that she almost forgave cancer. She wrote that she didn't believe it wanted to hurt her and to be able to do that when you're going through chemo treatments and radiation, to be able to still see the light… everything she wrote was just jaw-dropping, that she was able to be that positive. She told me once that she wouldn't take back or change anything in her life. We were so lucky to have her blog so that people actually are hearing Carley's words.
Have you seen Carley's family since the movie came out in theaters?
Absolutely. I've seen them at different screenings and I've been over to their house just to say hi to them and to say hi to their dog Toby, her dog who's so perfect. It will always mean a lot to me to have them in my life. They're just a remarkable family – there's so much love in that home so I love being there.
What can we look forward to seeing you in next?
I have three feature films coming out. The next one coming out is called #Roxy and it's a modern day version of Cyrano de Bergerac. I play Roxy and Jake Short from [the Disney Channel show] A.N.T. Farm plays one of the other leads and BooBoo Stewart, who was in Twilight, plays another lead in it. It's a love story triangle between the three of us and it was an incredible project to be a part of. I cannot wait for people to see it when it comes out this fall.
That sounds like a lot of fun. And will we also be seeing you in the 11th season of Heartland?
I believe you just might! (laughs)
That's great! Thank you so much for talking to me today.
Thank you so much for taking the time, great talking to you!
Kiss & Cry premieres tonight at 8 p.m. on Family Channel.
Click here to read more about the true life story of Carley Elle Allison.