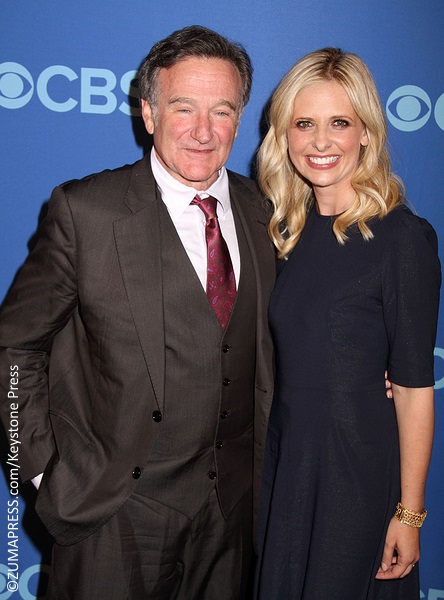 A year after Robin Williams' death, fans and stars are still paying tributes to the late actor on social media.  One of his former co-stars Sarah Michelle Gellar posted a tribute to him Monday night via Instagram, remembering him on his one-year anniversary.
Sarah co-starred with Robin last year in the short-lived sitcom The Crazy Ones in which she played his daughter.  The former Buffy actress posted a photo of the famous bench from Robin's film Good Will Hunting, along with a quote from poet Ralph Waldo Emerson.
"To laugh often and much; to win the respect of the intelligent people and the affection of children; to earn the appreciation of honest critics and endure the betrayal of false friends; to appreciate beauty; to find the beauty in others; to leave the world a bit better whether by a healthy child, a garden patch, or a redeemed social condition; to know that one life has breathed easier because you lived here. This is to have succeeded," she captioned the photograph. "You succeeded RW," she added.
–Maria-Josee Martinez