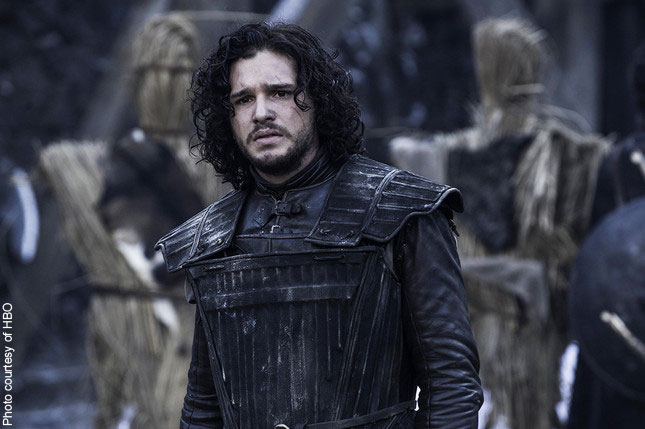 It wouldn't be Game of Thrones without a little bit of devastation and drama, and the season five finale delivered. Many are still in denial about that last scene but we will get to that in a moment.
Last night's episode was very satisfying in a number of ways. Starting with the more enjoyable aspects, Arya (Maisie Williams) kicked some major butt and killed one of her sworn enemies. Unfortunately, in the name of this many-faced God she's dealing with, her sight has been taken away because apparently she shouldn't have killed the child-abusing murderer…. but we were all happy she did.
Much to everyone's delight, justice was served to Stannis (Stephen Dillane) after he ordered the death of his daughter in last week's episode. His wife killed herself, the Red Woman abandoned him, the majority of his army left him and he still walked to Winterfell where his army was severely outnumbered and everyone was slaughtered by the Boltons.
Cersei (Lena Headey) finally gets herself out of her dungeon cell after confessing to a crime of adultery and is forced to walk through the city naked to the castle. Fans may not feel too sorry for the aggressive mother of the King but we can bet that her storyline is about to get crazy and dramatic now that she is free. Fans will really look forward to seeing how this all plays out at King's Landing, especially now that the beastly killer The Mountain is back and looking as horrifying as ever.
Next, Theon is back!!!!! RIP to Reek, the helpless and spineless creature that Ramsay had tortured Theon into being, and welcome back Theon Greyjoy. Although Theon betrayed the beloved Starks, we have seen Theon turn to Reek and watched his sad character pay the price for too long now. Theon finally builds up the courage to help Sansa, and the two are now on the run from Winterfell together. This storyline is terrifying because we know what Ramsay will do if he finds them, but we have another 10 months to hope for the best until the next season begins.
Nothing horrible happened in Daenerys' (Emilia Clarke) storyline either. Her dragon had taken her North and while she went to search for food she became surrounded by a massive tribe of Dothraki warriors. Daenerys was previously married to a Khal Drogo, the Chieftain of the Dothraki tribe at the beginning of the series, until he died. It is going to be very interesting to see how this encounter is going to play out.
Finally, the heartbreaking and shocking final scene. Jon Snow dies. Our beloved, dreamy Jon Snow (Kit Harington) dead!? His men at the Night's Watch turn on him, call him a traitor for working with the Wildings, and his young protégé Olly is the last one to stab him in the chest.
Jon Snow's death is something that many viewers may have seen coming (seeing as most lovable characters get the boot), especially for those who have read the books, because Jon's death is the last scene in the latest book. He was definitely one of the most-loved characters of the show and fans on social media have been in an uproar about his death.
However, some fans still see a tiny sliver of light where this storyline is concerned. Melisandre conveniently shows up at Castle Black the day that Jon Snow is murdered. Since she is all types of weird and worships the Lord of Light, in theory she could have the power to bring people back from the dead. We have seen this happen in season three when a Red Priest, who worships the Lord of Light, brought his friend back from the dead.
Fans may be grasping for anything in order for the possibility of their beloved character to reappear on the show. The television series has now caught up with the books where Snow's storyline is concerned and author George R.R. Martin has never really confirmed Snow's death. GOT fans are not so patiently waiting the arrival of the sixth book that will hopefully be released before the next season.
This season finale was quite fantastic in many ways. Many more positive things occurred than I expected and I am definitely crossing my fingers about Jon Snow in the hope that this isn't the end for him. This means we have a lot to look forward to. Hopefully fans will have a new book to pour over before season six premieres next year. ~Erin Stewart