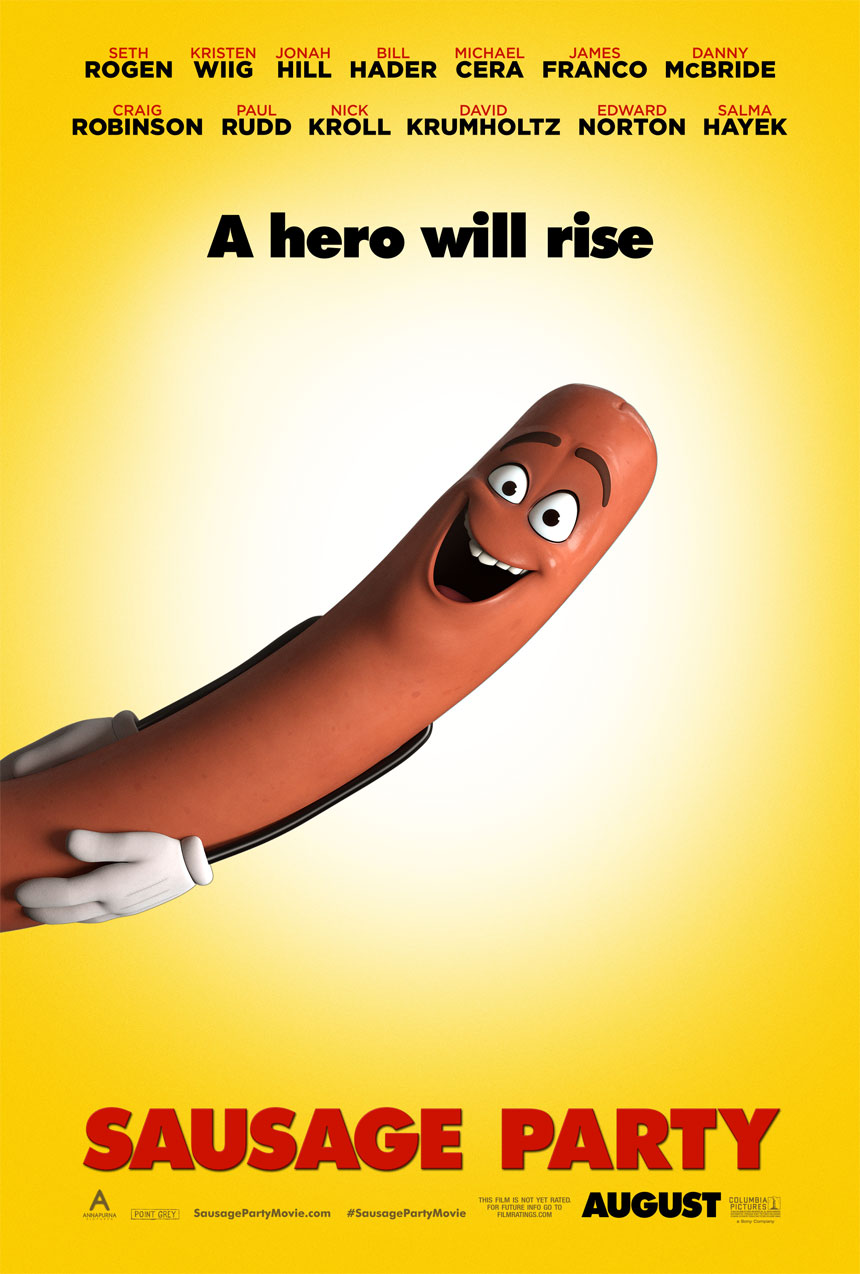 Animated films have been projecting their emotions onto the subjects in the movies for years. Finding Nemo and Finding Dory covered the question, "What if fish had emotions?" Toy Story wondered, "What if toys had emotions?" We even got to the point when Inside Out asked the question – "What if emotions had emotions!?"
Now we have arrived at the special day in which we not only consider food having emotions, but even worse, what if they could partake in orgies? If you have ever asked yourself similar questions about food, then Sausage Party just may be the movie for you. The film tells the tale of a sausage named Frank (Seth Rogen) who falls for a "sexy" hot dog bun (Kristen Wiig). The film is a project by Rogen and Evan Goldberg, and it was thought-provokingly described by Rogen at the SXSW film premiere as "food figuring out they get eaten and they f*** each other at some point."
While it sounds amusing, this movie completely reeks of dude. Some great animated shows for adults may be centred around women, or even no gender in particular, but a majority of them focus on the antics of men. This is the case in many animated shows I have enjoyed watching, such as South Park, Family Guy, Metalocalypse and Aqua Teen Hunger Force (which also revolves around talking food).
This may come from the huge number of many non-animated movies existing as a kind of bro fantasy — stories written by men with jokes that mainly men can relate to. There, we typically find the men having a great time, usually getting drunk or going on adventures. They do this while partying with hot girls who have little to no important roles, and leaving their nagging girlfriends or wives at home. Some similar, popular movies that come to mind are Ted, The Hangover, and Knocked Up.
Even when movies such as the recent Neighbors 2 (also by Rogen), attempt to give the main female lead a non-nagging role that is just about as big as the male's, she still ends up a carbon copy of the typical bro in a Rogen movie – not very responsible, not very smart, and trying too hard to be cool with multiple references to smoking pot. That, or they're a sexy hotdog bun.
As the movie has not yet been released, it is hard to say if Rogen will continue this trend with women. But I have a strong suspicion that the main character being a sexy hotdog gives us an idea. Even the title of the film is a shout out to the bros, with "sausage party" pretty much sounding like "sausage fest," defined as a "gathering with many more men than women," — the opposite of a possible alternate movie title — taco fest, with the Urban Dictionary definition being "comprising mostly of women" and the "opposite of a sausage party."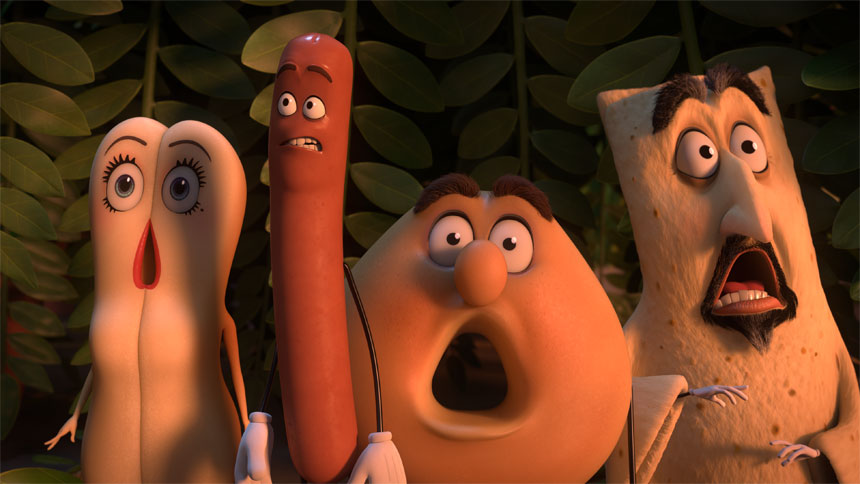 Now there are plenty of movies and TV shows where this is not true, and while one of the producers of Sausage Party is a woman (Megan Ellison), there needs to be more support towards that happening.
Especially with how easy it is for men to throw out their crazy ideas and have them made into reality, such as when Rogen revealed the creation process of the movie: "We were joking around about, what would it be like if our food had feelings? And then we very quickly realized, oh, that would be f***ed up! Because we eat it!" Then I imagine them putting down their joints in order to high five each other.
The plot of the movie was so controversial, it took them eight years to find someone who would help them finance their idea and bring it to life. However, if these guys can get stoned and come up with a ridiculous movie that will be released anyway, why do most female directors require multiple awards and great recognition in order to be the director of any movie in general?
Regardless, I do commend Rogen for helping to shake off the association that animated movies must be for children, and for reminding us that animated anthropomorphized food does not have to exist solely for the eyes of youngsters. However, setting up the film in a classic Disney and Pixar style, and opening up with a Broadway style song, is something that does not help to separate the theory that animation and childrens' films must belong together.
While the film does look hilarious and they are attempting to make something relatively new and exciting, it is hard to take their attempt seriously when the movie involves shooting up bath salts, talking used condoms, and a villain who is literally, a douche. The film does attempt to offer questions about the existence of God and the harm religion can bring, but that probably would have had a bigger impact if the film wasn't riddled with Jewish, Mexican, Muslim and African American stereotypes. I feel as if though the creators simply wanted to show off an R rating, as the only R-rated films not based on a television show that already has its own fan base are Heavy Metal (1981),  Fritz the Cat (1972) and A Scanner Darkly (2006).
Crude or not, the movie is getting a lot of hype on the Internet, and especially if you're 12 on the inside like me, you should still check it out. There must be a reason why films such as South Park: Bigger, Louder, and Uncut, and Borat exist. Sausage Party, which is scheduled for an August 12, 2016 release, could be a hit of the summer due to its novelty, but I cannot imagine it receiving the rave reviews that the directors may be expecting, due to it relying too heavily on shock value. Unless, you know, the world really does want to spend money to see a turnip blow a radish. ~Natalia Makarski