Saying goodbye to the celebrities we lost in 2019
By Alexandra Heilbron on December 26, 2019 | 3 Comments

Although 2019 was a great year for hit films at the box office, it was also one in which we had to say goodbye to a number of beloved celebrities. Some were a huge surprise, as they were taken much too young. There are others whom we might not have thought about lately, but we'll miss them nonetheless for all they did in the entertainment field over the years. ~Alexandra Heilbron
January to March
Known for her expressive eyes, her singing and dancing skills and her incredible comedic talent as an actress, Carol Channing was a Tony award-winning star on Broadway, an Oscar-nominee and Golden Globe-winner for her film work. For her work on television, she received a Star on the Walk of Fame in 1960. Channing passed away Jan. 16 of natural causes at the age of 97.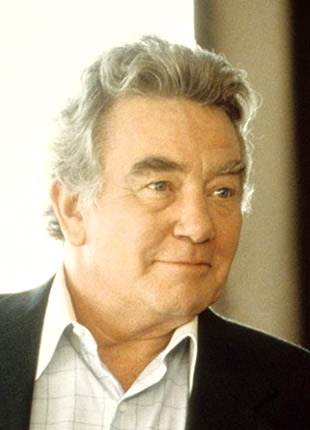 British actor Albert Finney (pictured at left) received five Oscar nominations, won three Golden Globes and an Emmy award over the course of his lengthy and successful career. He died of a chest infection at age 82 in a London hospital on Feb. 7.
A heartthrob in the mid-'80s due to his starring role on the hit TV series Airwolf, Jan-Michael Vincent (pictured above right) was a two-time Golden Globe nominee. He died of cardiac arrest at a North Carolina hospital on Feb. 10 at the age of 74.
Peter Tork gained instant fame in 1966 when he was cast on the TV series The Monkees, about a group of young musicians. He revealed in 2009 that he had been diagnosed with adenoid cystic carcinoma, a form of head and neck cancer. He underwent radiation and surgery, but the cancer returned in 2018. He died at his home in Connecticut at age 77 on Feb. 21.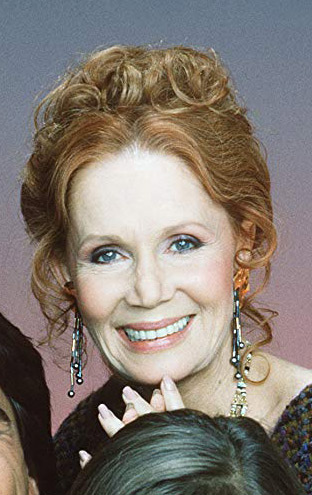 Best known for her Golden Globe-winning sitcom roles as Mona on Who's the Boss and Jessica Tate on Soap, actress Katherine Helmond (pictured at right) died at her Los Angeles home on Feb. 23 of complications from Alzheimer's disease. She was 89.
Mitzi Hoag, who was a regular on TV series such as Here Come the Brides, We'll Get By, The Facts of Life and Santa Barbara, died Feb. 26 at her home in Sherman Oaks, California. She was 86.
It was a shock when the world heard that Luke Perry (pictured at top left), who rose to fame as Dylan McKay on the hit series Beverly Hills, 90210, died at age 52 on March 4, just five days after a massive stroke. At the time of his death, Perry was a regular on the TV series Riverdale, playing Fred Andrews, the father of Archie Andrews.
April to June
Ken Kercheval was best known for his role as oil tycoon Cliff Barnes on the long-running hit series Dallas (1978 to 1991), which he then reprised for the reboot from 2012 to 2014. The actor, who had part of a lung removed in 1994 due to lung cancer, died of pneumonia at age 83 on April 21.
Five time Emmy-nominee Georgia Engel, known for her roles as Georgette Baxter on The Mary Tyler Moore Show, Pat MacDougall on Everybody Loves Raymond and Mamie on Hot in Cleveland, died April 12 in Princeton, New Jersey at age 70. She was known for her soft voice and gentle demeanor. Her cause of death is unknown because she was a Christian Scientist and did not consult a doctor when her health declined.
Peggy Lipton (pictured at top, second from right), who rose to instant fame in the late 1960s when she was cast as undercover police offer Julie Barnes on the hit crime drama series The Mod Squad (1968 to 1973), died May 11 at age 72 in Los Angeles after a battle with cancer. She is the mother of actor Rashida Jones with her ex-husband, Quincy Jones. Peggy also played the role of Norma Jennings on the 1990s TV series Twin Peaks, reprising the role when the series was rebooted in 2017.
Doris Day, whose name is synonymous with her hit song, "Whatever Will Be, Will Be (Que Sera, Sera)," died on May 13 at age 97 of pneumonia. Known for her wholesome roles in movies, she was a huge star in feature films of the 1950s and 1960s and received an Oscar nomination for her role in the 1959 movie Pillow Talk. She also played a widow with two small sons on her TV sitcom, The Doris Day Show, which ran from 1968 to 1973.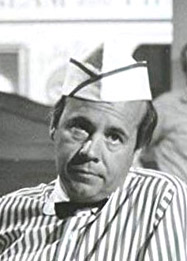 Hilarious comedic actor Tim Conway (pictured at left) died May 14 in Los Angeles at age 85 after suffering complications from Normal Pressure Hydrocephalus (NPH), a disorder in which excess fluid accumulates in parts of the brain. He was most famous for his antics on The Carol Burnett Show, for which he won a Golden Globe and four Emmy awards, including one for writing. He later won two more Emmys for guest appearances on the sitcoms Coach and 30 Rock. He's also known for his movie roles, especially in Disney pictures such as The Apple Dumpling Gang, The Shaggy D.A. and The Apple Dumpling Gang Rides Again.
The youngest star on this list is Disney Channel star Cameron Boyce (pictured at top, second from left), who passed away in his sleep due to an epileptic seizure on June 6. He was just 20. Cameron played Adam Sandler's son Keithie in the Grown Ups movies, starred on the Disney Channel series Jessie from 2011 to 2015, then played Carlos in Disney's Descendants franchise from 2015 to 2019.
Italian director Franco Zeffirelli, who received his first Oscar nomination in 1969 for Romeo and Juliet (1968), then went on to direct classics such as The Champ (1979), Hamlet (1990), Jane Eyre (1996) and Tea with Mussolini (1999), died at his home in Rome on June 15 of natural causes at age 96.
July to September
Arte Johnson was a regular on Rowan & Martin's Laugh-In in the late 1960s, winning an Emmy in 1969 for his work on the show. He appeared in 91 episodes over the course of six seasons. With almost 150 credits to his name, he appeared as a guest on numerous hit series of the 1950s and '60s, and continued his career for many years after. Johnson was 90 years old when he passed away in Los Angeles on July 3, due to bladder and prostate cancer.
Rip Torn died at age 88 in his home in Lakeville, Connecticut, on July 9. Known for his work on The Larry Sanders Show, for which he won numerous awards, including an Emmy, Torn received an Academy Award nomination in 1984 for his performance in Cross Creek. Although he struggled with alcohol abuse for years, a cause of death was not released.
Denise Nickerson began acting at age two, but it was when she was cast on the gothic soap opera Dark Shadows at age 11 in 1968 that she rose to prominence, even appearing on the pages of teen magazines. At 13, she played gum-chewing Violet Beauregarde in the 1971 film Willy Wonka & the Chocolate Factory. Denise quit acting at age 21. After suffering a severe stroke at age 61 in 2018, she was cared for by family, but died on July 10, 2019 after a massive seizure. She was 62.
Dutch actor Rutger Hauer (pictured at top, middle), who earned leading man status in Hollywood with roles in films such as Blade Runner (1982), The Osterman Weekend (1983) and Ladyhawke (1985), won a Golden Globe in 1988 for his work on the TV movie Escape from Sobibor. In 1999, the Dutch public named him the Best Dutch Actor of the Century. An environmentalist, he supported the Sea Shepherd Conservation Society. He died at age 75 at his home in the Netherlands on July 19, following a short but unspecified illness.
Peter Fonda, younger brother of Jane Fonda and son of Henry Fonda, died of lung cancer at 79 in Los Angeles on Aug. 16. He's best known for his starring roles in films such as Easy Rider, for which he also co-wrote the screenplay, and for his Golden Globe-winning performance in the 1997 motion picture Ulee's Gold.
Four-time Emmy award-winner Valerie Harper played Rhoda Morgenstern on The Mary Tyler Moore Show before getting her own spin-off titled Rhoda. She was diagnosed with lung cancer in 2009 and with incurable brain cancer in 2013. In spite of her illness, Harper provided various voices for The Simpsons from 2013 to 2018, and in 2019, she provided a voice for the animated series American Dad! Harper passed away at age 80 in Los Angeles on Aug. 30.
October to December
Diahann Carroll broke the TV color barrier when she played the title role on the sitcom Julia, about a young widow raising her little boy on her own. The show was a hit, and she won a Golden Globe as Best TV Star – Female in 1969 for her part in it. She died from complications due to breast cancer at age 84 on Oct. 4 in Los Angeles.
At the age of eight in 1955, Karen Pendleton became one of the original Mouseketeers on The Mickey Mouse Club. She was with the show for the entire run until 1959, then retired from show business. A car accident in 1983 left her paralyzed and her marriage of 15 years ended just two years later. She went on to earn a degree in psychology and worked at a shelter for battered women. Pendleton died on Oct. 6 of a heart attack at age 73.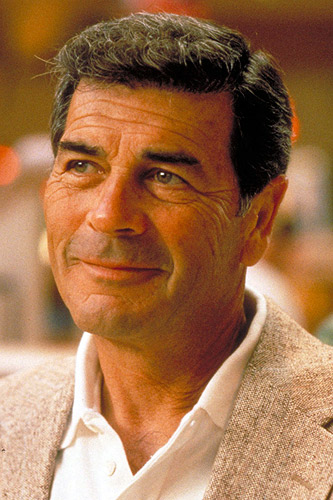 Robert Forster (pictured left) received an Oscar nomination for his role in the film Jackie Brown. He's also remembered for his work in films such as Mulholland Drive and The Descendants. Forster died in Los Angeles on Oct. 11 after a battle with brain cancer. He was 78.
Taiwan-born actor Godfrey Gao was raised in Vancouver, British Columbia. He returned to his home country at the age of 20, where he launched his acting career, but he returned to Canada to film the motion picture The Mortal Instruments: City of Bones alongside other young stars such as Lily Collins and Robert Sheehan. On his final day, he was on the set of the Chinese series Chase Me, which pits celebrities against regular contestants in a variety of physical challenges. On Nov. 27, after working for 17 hours straight, Gao fell to the ground while running and suffered a fatal heart attack. He was 35 years old.
Former child star Philip McKeon was best known for his role on the sitcom Alice as the title character's teenage son Tommy, from 1976 to 1985. His younger sister, Nancy McKeon, followed in his footsteps with a starring role as Jo on the sitcom The Facts of Life from 1980 to 1988. Philip went on to become a director and film producer. He died Dec. 10 at 55 in Texas following a long, undisclosed illness.
Veteran actor Danny Aiello, who was nominated for an Oscar in 1990 for his role as pizzeria owner Sal in Spike Lee's Do The Right Thing, passed away Dec. 12 following a brief illness at the age of 86, at a New Jersey hospital. He played roles in many hit films, including The Godfather II, Moonstruck and Prince of Central Park.
---
---
---
---