Saying goodbye to the celebrities we lost in 2022
By Alexandra Heilbron on December 30, 2022 | 1 Comment
Although the pandemic has slowed down, there were still a number of celebrities we lost in 2022. Some came as a surprise, taken far too young, while others were retired and we may not have thought about them in recent years, but nonetheless they'll be missed for their contributions to the field of entertainment. Click here to go through our photo gallery, with a page dedicated to each celebrity. ~Alexandra Heilbron
January to March
Sidney Poitier, who became the first African American to win an Oscar in 1964 for his starring role in Lilies of the Field, and received an Honorary Oscar in 2002 for his lifetime achievements, died January 6, 2022 at age 94.
Director Peter Bogdanovich, whose films included The Last Picture Show and Paper Moon, died from complications of Parkinson's disease at his home in Los Angeles on January 6, 2022. He was 82.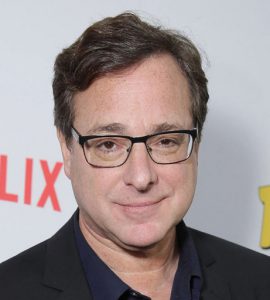 Comedian and actor Bob Saget, best known for his work on the hit sitcom Full House, died under mysterious circumstances on January 9, 2022 in a hotel room after a stage performance. It was later determined that he must have hit his head in the room. He was 65.
Howard Hesseman, known best for his portrayal of disc jockey Dr. Johnny Fever on the hit sitcom WKRP in Cincinnati, died from complications of colorectal surgery in Los Angeles, California at age 81 on January 29, 2022.
Ivan Reitman, known for directing Ghostbusters, Meatballs and Stripes, died in his sleep at his home in Montecito, California at age 75 on February 12, 2022.
Sally Kellerman received an Oscar nomination for her role as Margaret "Hot Lips" Houlihan in the movie M*A*S*H in 1971. Later on in life, she suffered from dementia and died of heart failure at a care facility in Los Angeles on February 24, 2022. She was 84.
William Hurt won an Oscar in 1986 for his starring role in Kiss of the Spider Woman. He subsequently received three more Oscar nominations and continued acting right up to his death on March 13, 2022, making his last appearance in the 2022 film The King's Daughter. He was diagnosed with prostate cancer in 2018 and died at 71 from the disease at home in Portland, Oregon.
April to June
Bobby Rydell had a number of hit pop songs before he appeared in the 1963 musical movie Bye Bye Birdie alongside Ann-Margaret. The school in the Broadway hit musical, and subsequent movie Grease, was named Rydell High after him. In 2012, Rydell developed serious health problems that required surgery, forcing him to cancel a tour. Following a double organ transplant during which his liver and a kidney were replaced, he returned to performing. On April 5, 2022, he died of pneumonia at the age of 79.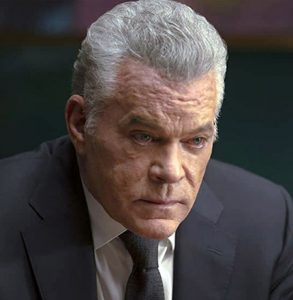 Although an Emmy winner, Ray Liotta was best known for roles in films such as Goodfellas, The Many Saints of Newark and Field of Dreams. At 67, Liotta was in the Dominican Republic shooting the movie Dangerous Waters and on the morning of May 26, 2022, didn't wake up.
Philip Baker Hall was a character actor known for films such as Argo, The Talented Mr. Ripley and Magnolia, as well as playing Lieutenant Joe Bookman on the sitcom Seinfeld and the Dunphys' neighbor Walt on Modern Family. He died at age 90 of emphysema at his home in Glendale, California, on June 12, 2022.
July to September
Nichelle Nichols, known for playing Uhura on the original TV series Star Trek from 1966 to 1969 as well as appearing in several Star Trek movies, died at age 89 on July 30, 2022 in Silver City, New Mexico. Her official cause of death was listed as heart failure.
Tony Dow made his television debut when he was cast in the starring role of Wally Cleaver, older brother to Theodore Cleaver (a.k.a. Beaver) on the series Leave It to Beaver (1957-1963). When the series came to an end, he acted on and off sporadically, but his heart was never in acting and he regretted having been a child star. Tony Dow died on July 27, 2022 of liver cancer at a hospice. He was 77 years old.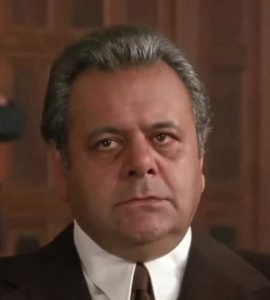 Paul Sorvino made his Broadway debut in 1964 and went on to reprise his role from the 1972 Broadway play That Championship Season in the 1982 film version. Over the years he became known for his roles in Goodfellas, Once Upon a Time in Queens and Nixon, as well as a stint on Law & Order as Sergeant Phil Cerreta from 1991 to 1992. When Sorvino died at age 83 at the Mayo Clinic in Florida on July 25, 2022, he had completed roles in three more films that are yet to be released.
James Caan, best known for playing tough guys in films such as The Godfather and Elf, as well as his lead role as football player Brian Piccolo who was diagnosed with terminal cancer in his twenties in the touching TV movie Brian's Song, died of a heart attack at the age of 82 on July 6, 2022.
Oscar-nominated Das Boot director Wolfgang Petersen passed away on August 12 at age 81 of pancreatic cancer at his home in Los Angeles. The German filmmaker was also known for Air Force One, In the Line of Fire, The Perfect Storm, and The NeverEnding Story.
One week after a car crash in which she was severely burned, Anne Heche died in hospital at the age of 53 on August 11, 2022. She first gained attention playing twins on the soap opera Another World, then transitioned into films such as Donnie Brasco and Cedar Rapids, as well as playing regular roles on series such as Men in Trees and The Brave.
Pop singer/actor Olivia Newton-John achieved worldwide stardom when she played Sandy in the movie Grease opposite John Travolta as Danny. However, it was her singing career that she focused on for much of her career, winning four Grammy awards. She died on August 8, 2022 after a battle with metastatic breast cancer. She was 73.
Having grown up in Oklahoma, Clu Gulager then worked as a ranch hand, and made his way in Hollywood playing cowboys in a number of series and films such as Have Gun – Will Travel, Wagon Train and The Virginian in the 1950s and 1960s. He soon moved on to a variety of other roles, both in film and TV. Gulager died of natural causes at age 93 at his son's Los Angeles home on August 5, 2022.
Robert Cormier, who played Finn Cotter on the long-running CBC hit series Heartland, died at age 33 in Etobicoke, Ontario on Friday, September 23, 2022 from injuries he sustained in a fall. At the time, his role on Heartland was being expanded as a possible love interest for widow Amy Fleming.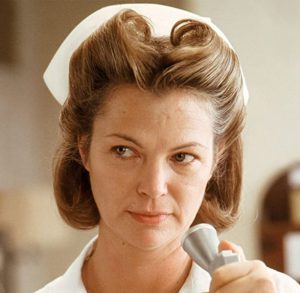 Louise Fletcher, who won an Academy Award, a Golden Globe and a BAFTA for her role as Nurse Ratched in One Flew Over the Cuckoo's Nest, died of natural causes at her home in France on September 23. She was 88.
Best known for his role as Jason Bolt on the series Here Come The Brides, Robert Brown began his career on stage, before landing a number of TV guest appearances. Here Come The Brides was a hit, but the network decided to end the run after two seasons. Brown went on to star on the short-lived TV series Primus, and after making guest appearances on a number of TV series, in 1994 he decided to quit acting and turned to photography. He died of natural causes at his home in Ojai, California at the age of 95 on September 19, 2022.
October to December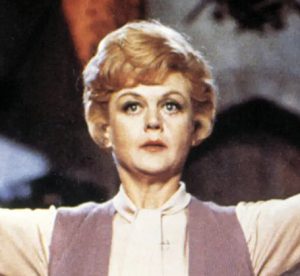 Murder, She Wrote star Angela Lansbury died on October 11, 2022 at age 96 of natural causes. She began her career as a teenager in major motion Hollywood films such as Gaslight and National Velvet, often playing characters older than her actual age. She was nominated three times for an Academy Award, and received an honorary one in 2014.
Shortly after Angela Lansbury's death, her Murder, She Wrote co-star Ron Masak, who played Sheriff Mort Metzger on the series, also passed away. He was 86 when he died of natural causes on October 20, 2022 at the age of 86 in a Los Angeles hospital.
Will & Grace star Leslie Jordan, who won an Emmy award for his recurring role as Beverly Leslie, died on October 24, after he suffered a medical emergency and crashed his car into the side of a building in Los Angeles. He was 67 years old.
Scottish actor Robbie Coltrane, best-known for playing Hagrid in the Harry Potter films, died on October 14, 2022. He was also known for playing the lead role of Dr. Edward "Fitz" Fitzgerald on the popular crime drama series Cracker for three seasons. He had suffered from osteoarthritis for years, as well as diabetes. His official cause of death was multiple organ failure complicated by sepsis, a lower respiratory tract infection, and heart block.
Susan Tolsky was born and raised in Houston, Texas and when she auditioned for the role as Biddie Cloom on Here Come the Brides, she didn't expect to land the role because of her southern accent — the character was supposed to be from New Bedford, Massachusetts. However, her comedic timing won her the job and she soon became a beloved character on the series. Roles in many movies and other TV series followed, including voice work. Susan Tolsky retired from acting in 2006 and died of natural causes on October 9, 2022 at her home in Toluca Lake.
Eileen Ryan, whose TV credits include guest appearances on shows such as Bonanza, Little House on the Prairie, ER and Grey's Anatomy, died in Malibu on October 9, 2022 one week before her 95th birthday. Ryan also played roles in films such as All the King's Men, Magnolia, I Am Sam and Benny & Joon. She was married to director Leo Penn for 40 years until his death in 1998. She leaves behind three sons: Sean Penn, Christopher Penn and Michael Penn.
Having worked as a performer on television and Broadway since she was a child, Irene Cara achieved fame at the age of 20 when she starred in the movie Fame, set at the High School of Performing Arts in New York, which Cara had attended in her teens. The song "Fame" from the movie, which she sang, became a hit. She followed that up with the song "Flashdance… What a Feeling," which she co-wrote and sang for the movie Flashdance. The song went on to win an Academy Award for Best Original Song and Cara also won a Grammy Award for Best Female Pop Vocal Performance in 1984. She died on November 26 at the age of 63 at her home in Florida. Her cause of death is unknown.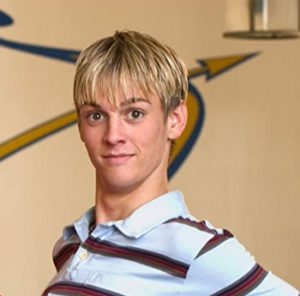 Aaron Carter made his first solo appearance at age nine when he opened for the Backstreet Boys. Aaron's self-titled debut album, released when he was nine, sold a million copies. He began acting on Disney Channel shows and continued releasing albums, and also appeared on Broadway as a child. At 17, he played a high school student in the movie Fat Albert. He struggled with drug abuse over the years and was diagnosed with schizophrenia and bipolar disorder. He died on November 5, 2022 at the age of 34. He was found in his bathtub with cans of compressed air nearby. His cause of death has not yet been determined.
Bob McGrath played Bob Johnson on Sesame Street from 1969 to 2016. He also was a regular on the telethon Telemiracle, broadcast annually on CTV in the province of Saskatchewan, for which he received the Commemorative Medal for the Centennial of Saskatchewan in 2006 and the Saskatchewan Distinguished Service Award in 2013. He died from complications of a stroke at age 90 on December 4, 2022.
Kirstie Alley achieved household fame when she replaced Shelly Long on the sitcom Cheers in 1987. She went on to success in movies such as Look Who's Talking opposite John Travolta, It Takes Two with Mary-Kate and Ashley Olsen, and Drop Dead Gorgeous with Kirsten Dunst. She died at age 71 December 5, 2022 following a short battle with colon cancer.
Best known for playing Ethel Beavers in Parks and Recreation, Helen Slayton-Hughes made over 200 appearances in films and TV shows. She died at age 92 in her sleep on December 8, 2022.
Stuart Margolin, who played Angel Martin on the long-running crime series The Rockford Files, died at 82 on December 12, 2022. He won two Emmys for his supporting role on the show, which starred James Garner as Jim Rockford. Margolin was diagnosed with pancreatic cancer 10 years before his death in Staunton, Virginia.
Stephen "tWitch" Boss, who competed on So You Think You Can Dance and then was hired to be a judge on the show, went on to become Ellen DeGeneres' DJ and co-executive producer of her daytime talk show. He died at age 40 in Los Angeles on December 13, 2022. His wife reported him missing and he was later found in a hotel room, dead of a self-inflicted shooting. He is survived by his wife Allison Holker and their three children.
---
---
---
---
Similar Articles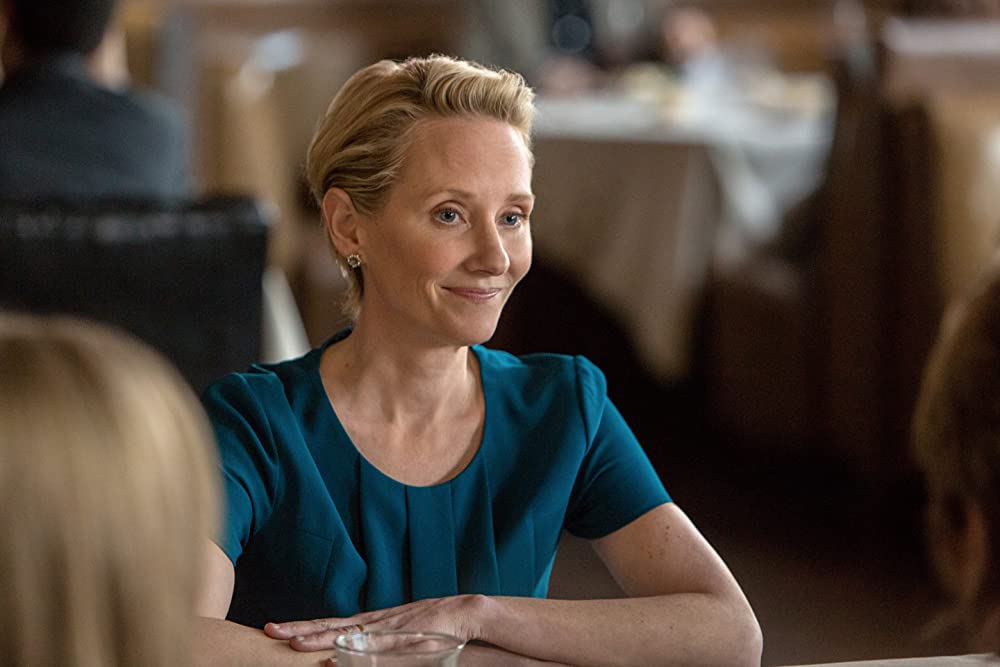 August 12, 2022 | 6 Comments
Anne Heche is dead at the age of 53 after a fiery car crash last Friday, August 5, 2022. She was in a coma and was taken off life support this afternoon.
---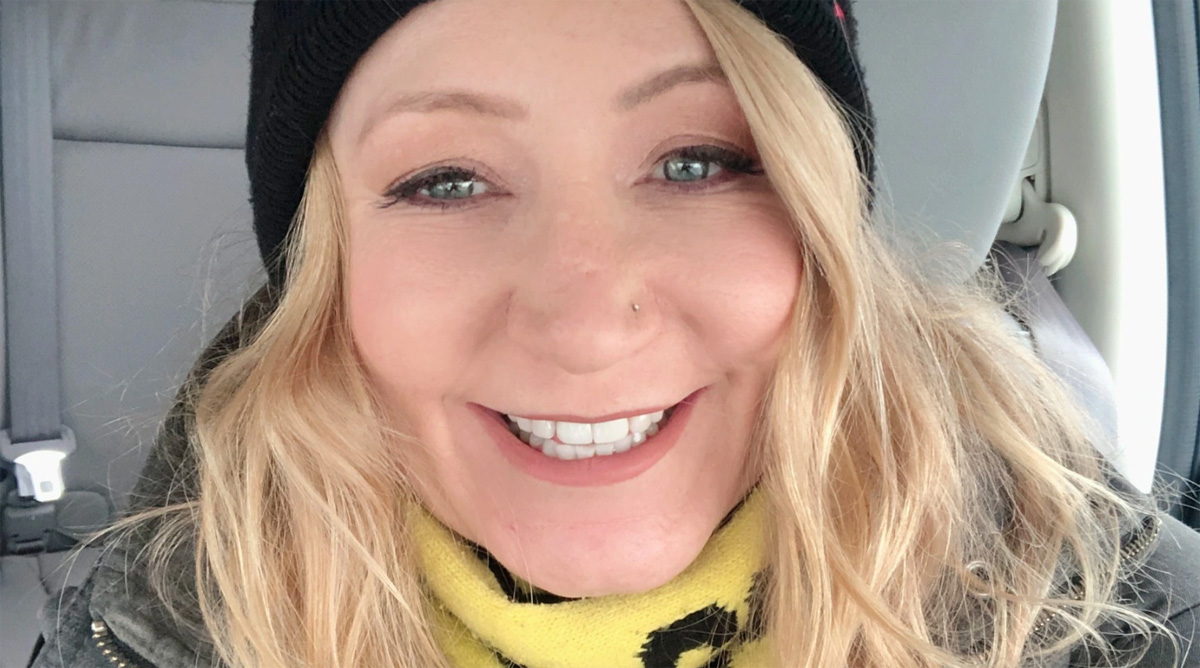 August 10, 2022 | 3 Comments
A woman is lucky to be alive after Anne Heche's car burst into flames after crashing into her house, setting it on fire. Heche remains in critical condition.
---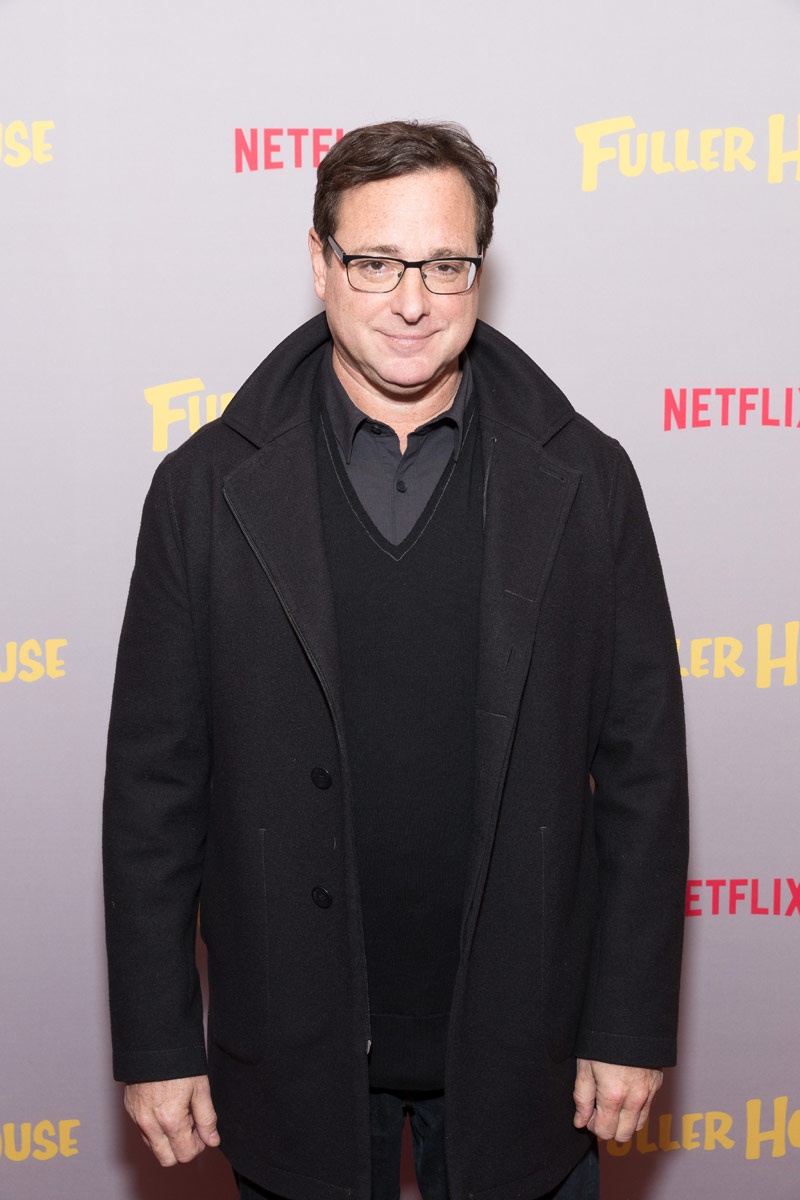 January 12, 2022 | 17 Comments
Here are the latest details on the death of Bob Saget on January 9 in a hotel room in Orlando, Florida, including a statement from his opening act, Tim Wilkins.
---