Schwarzenegger is back in Terminator: Dark Fate – film review
By Tribute on October 31, 2019 | 6 Comments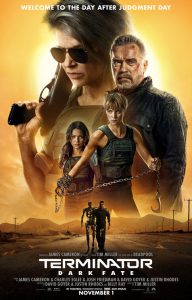 Since James Cameron's instant classic Terminator 2: Judgment Day in 1991, the Terminator franchise has suffered through numerous mediocre sequels.
Following two underwhelming additions in 2003's Terminator 3: Rise of the Machines and 2009's Terminator Salvation, and a failed reboot in 2015's Terminator: Genisys, James Cameron returns to the franchise to produce this newest entry, Terminator: Dark Fate, with Deadpool director Tim Miller at the helm.
Franchise icon Arnold Schwarzenegger returns once again, but joining him this time around is series star Linda Hamilton, with Cameron and Miller stating that Dark Fate is a direct sequel to Judgment Day, instructing fans to ignore the previous three entries, much like how the 2018 film Halloween ignored all of the franchise sequels and was a direct follow-up to the original Halloween.
The film begins with Sarah Connor (Hamilton) and her son John (Edward Furlong) attempting to live in anonymity two years after their successful deterrence of Judgment Day — only to be tracked down by yet another Terminator (Schwarzenegger). Caught off guard, John is assassinated by the Terminator, leaving Sarah distraught.
Fast forward to the present, in which Grace (Mackenzie Davis), an augmented human super soldier, time travels to Mexico to track down Dani Ramos (Natalia Reyes), who is key to the new future resistance. At the same time, a new Terminator model called the Rev-9 (Gabriel Luna), who is deadlier than any previous model, is looking to kill Dani. When Grace and Dani are cornered on a highway, they are rescued by Sarah and are able to temporarily escape. The three then head to a set of coordinates given to Grace by a mysterious ally to seek out help.
There were a lot of expectations with this latest addition to the Terminator franchise and much was made about the return of star Linda Hamilton and producer James Cameron, after each had been absent since Judgment Day. Both have featured prominently in the film's marketing, which promised to be a return to form — and a return to form Dark Fate is.
Given that the franchise had been built around Sarah and John, it was a bold — but necessary — decision to kill off John in the opening scene, in order to allow the franchise to branch out in a different direction. Granted, the story still follows familiar beats established in the franchise, but there are fresh takes to breathe new life into the series.
What separates Dark Fate from the last three entries in the franchise is in how it handles its relationship to the franchise. Unlike Rise of the Machines, Dark Fate doesn't feel like a complete retread of what made the first two films successful, nor does it feel like a highlight reel of fan service like Salvation was, and it's easily a leaner film than Genisys. Yes, the film has references and homages to some of the franchise's more iconic moments (even making a point of criticizing a plot point of a previous entry), but they flow naturally into the narrative. And that narrative — driven by the two new additions of Dani and Grace — make it just as compelling.
Dani is the new Sarah, with Grace taking on the Kyle Reese/T-800 role from the first two films, but the dynamic isn't quite the same. Dani isn't the damsel in distress that Sarah was in the first film — she actively wants to participate and confront her pursuer as the film progresses.
It's a refreshing take for the franchise that Genisys also attempted, but the earlier film felt truncated and rushed. Grace, on the other hand, as an augmented super soldier, offers up new creative opportunities for our protagonists to combat the latest, and deadliest, Terminator off the line. Being able to go toe-to-toe with the Terminator gives the film an added level of intensity unlike anything seen before in the franchise and results in some of the most viscerally impressive action sequences in the Terminator films. The movie is littered with memorable set piece after memorable set piece.
However, action isn't all the film has to offer, as the performances from the entire cast are strong. Hamilton and Davis add much levity to the film, while Schwarzenegger and Luna are terrific as their respective Terminators. Schwarzenegger and Miller find ways to add a new dimension to his character, with the Austrian action icon bringing some unexpected nuance to his performance.
While Dark Fate ultimately isn't quite the same game changer that Judgment Day was, this sequel is nonetheless a return to form for the franchise, and whether it ends up being a series capper or a potential prelude to future installments, the movie is incredibly enjoyable and succeeds in what it sets out to achieve. ~Paolo Maquiraya
4.5 out of 5 stars. If you have seen Terminator: Dark Fate and would like to rate/review it yourself, click here.
---
---
---
---
Similar Articles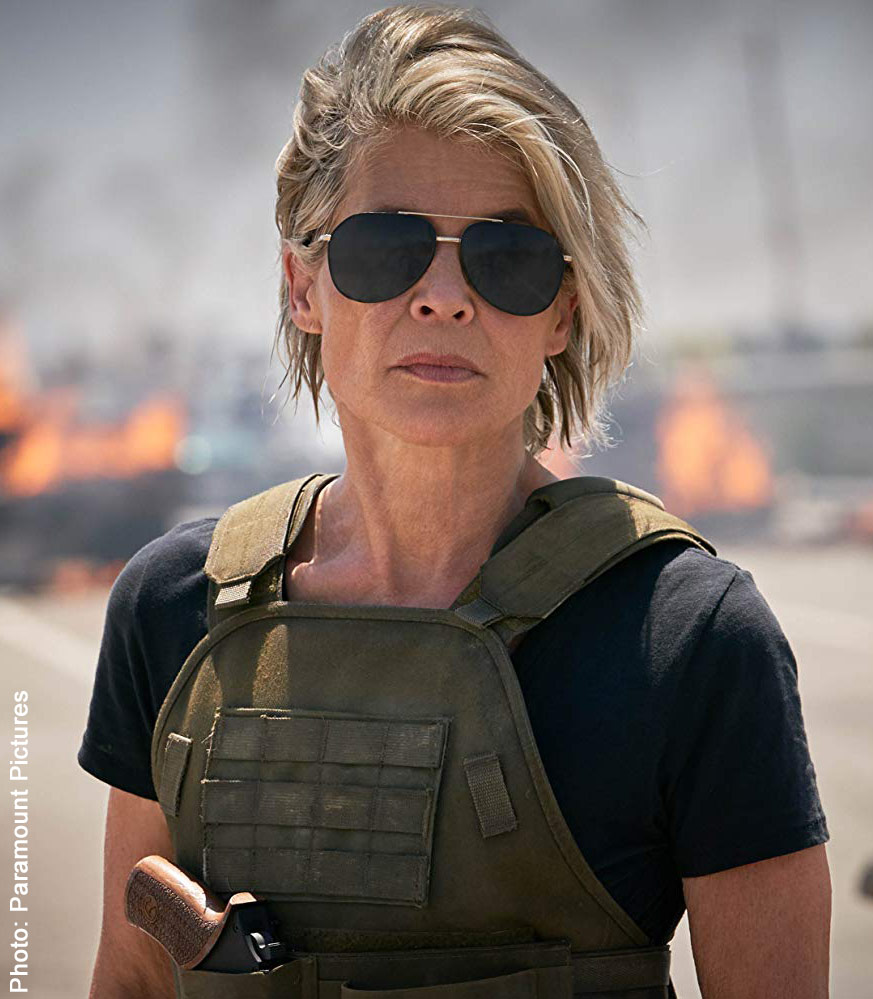 January 30, 2020 | 1 Comment
We chat with Linda Hamilton about returning to the Terminator franchise with Terminator: Dark Fate, her relationship to co-star Arnold Schwarzenegger and more!
---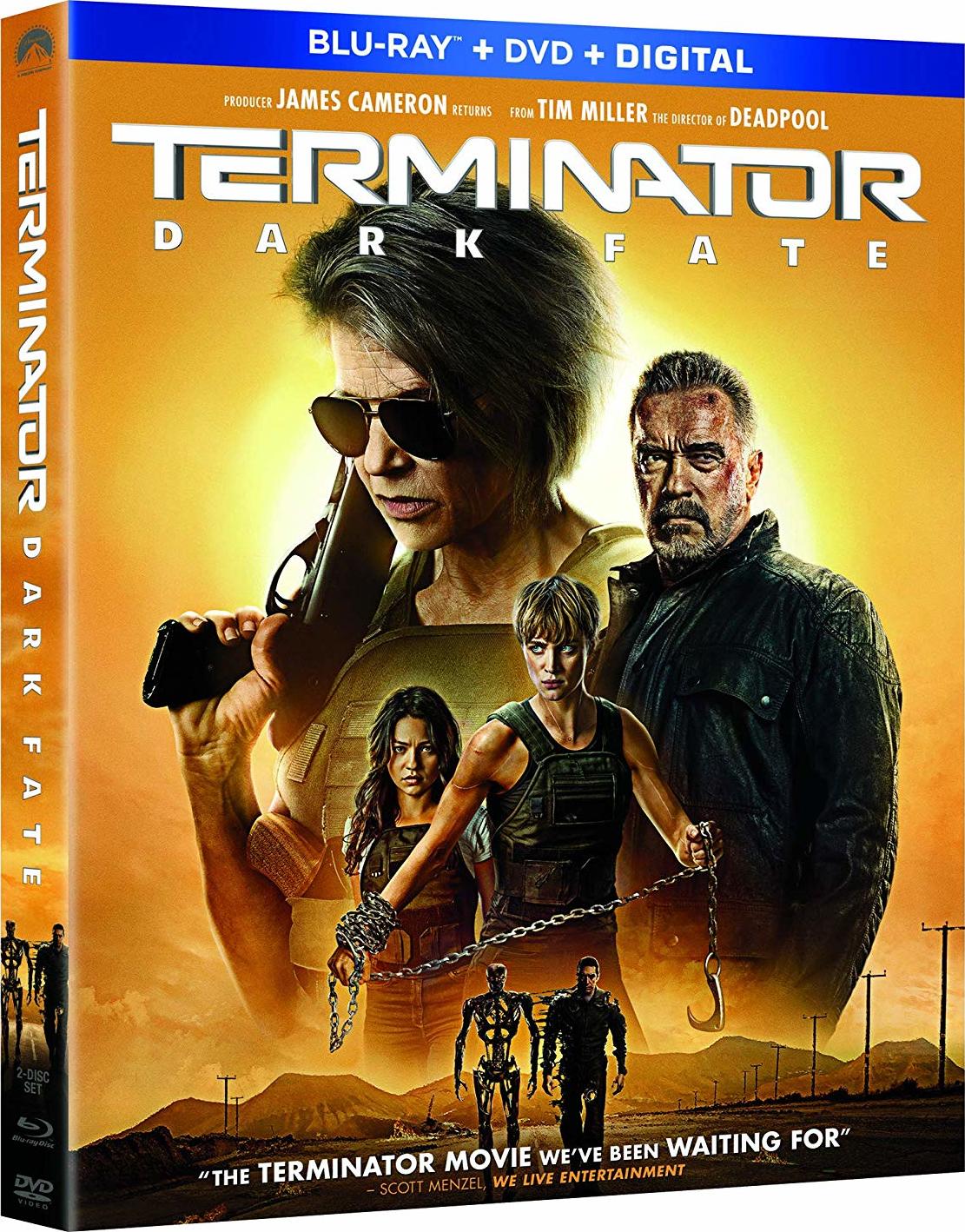 January 28, 2020 | Leave a Comment
Linda Hamilton, the original Sarah Connor, and the Terminator franchise are back with Terminator: Dark Fate, as the latest entry in the series hits home theaters.
---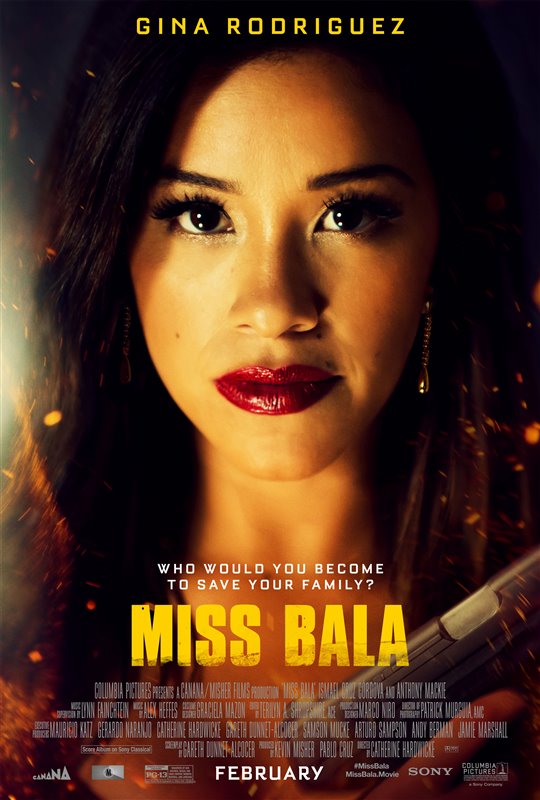 February 1, 2019 | Leave a Comment
The beautiful Gina Rodriguez stars in Miss Bala, one of the new releases opening in theaters today! Click to see what movies are opening in a theater near you.
---