Arnold Schwarzenegger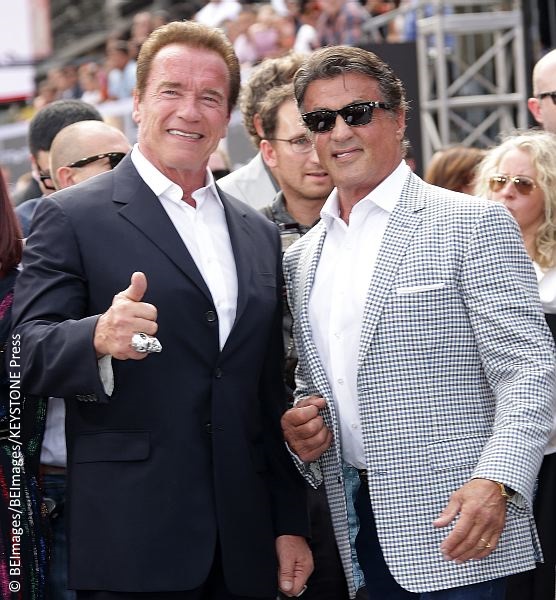 is refusing to reprise his role in the upcoming The Expendables 4 film unless the franchise's lead actor, writer and one-time director, Sylvester Stallone, is involved in the project.
The action star, best known for his role as the Terminator, told EW, "There is no Expendables without Sly. I would never do the movie without him, no." A rep for Sylvester Stallone confirmed last week that the action star would not be returning to work on the fourth installment in the Expendables franchise.
It's reported that Sylvester, the driving force behind the franchise having co-written all three films as well as directing the first film, withdrew because he and production company Nu Image/Millennium could not agree on a director and a script for the film, among other things.
Arnold, who played the role of Trench in the first three films, insists he has few details about the upcoming film, but that he would consider returning if, in addition to Sly being involved, his role is better written: "You know, I think the first and second one were terrific. But, the third one, I thought my part was not written well. It was also not playing well in the movie…I didn't believe that I had any value in the movie. I love the franchise, by the way… I think that Sly has good ideas, what he wants to do with it, and I think if they write a really good script [in] which my part is very well-developed, I would do it. If not, then I won't do it."
Would you still be interested in seeing a new Expendables film if Sylvester Stallone wasn't involved? Tell us your thoughts in the comment section below! ~Alexa Caruso