Scream director Wes Craven passes away
By Tribute News on August 31, 2015 | Leave a Comment
Director Wes Craven has died at the age of 76.
The legendary filmmaker passed away at his home in Los Angeles on August 30 following a battle with brain cancer.
The director was acclaimed in the horror genre, with his first feature The House on the Left released in 1972. He helped reinvent the genre with his Freddy Kruger classic Nightmare on Elm Street in the 1980s, and again with teen slasher series Scream in the 1990s.
Stars including Courteney Cox have paid tribute to Wes on Twitter.
The Friends actress—who appeared in all four Scream movies—wrote: "Today the world lost a great man, my friend and mentor, Wes Craven. My heart goes out to his family. x"
Sarah Michelle Gellar said: "I had the great privilege of working with #WesCraven one of the kindest most gentle souls, who made great scary films. #RIPWesCraven"
Frozen star Josh Gad wrote: "#WesCraven was the maestro of my nightmares growing up throughout the 80's. And those same nightmares gave me my passion 4 horror films. RIP"
Scream actress Rose McGowan revealed she was "shedding tears," writing: "Thank you for being the kindest man, the gentlest man, and one of the smartest men I've known. Please say there's a plot twist. #wescraven"
She added: "Shedding tears now. A giant has left us. #wescraven #always #liveon"
---
---
---
Similar Articles
---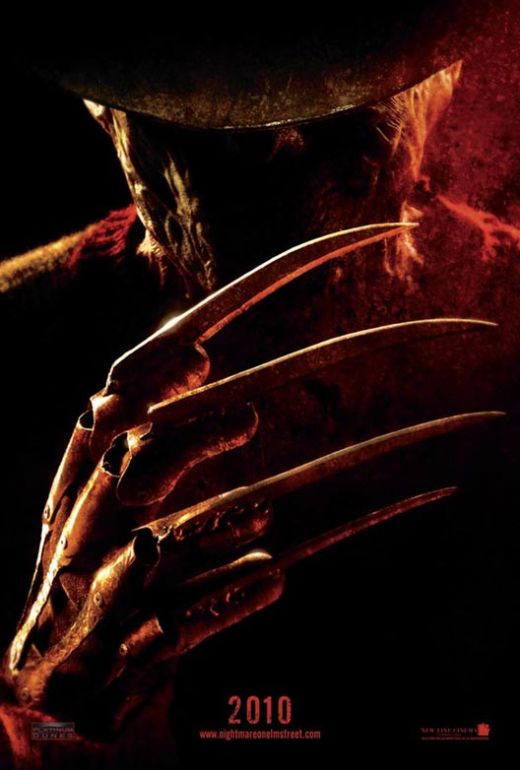 July 23, 2009 | 10 Comments
Whether you were an adult or a child, everyone remembers their first encounter with the notorious Freddy Krueger who wields a glove with four blades embedded in the fingers. Johnny Depp even starred in the first one! Well, for fans of the horror saga, a remake will hit screens next year and some artwork was revealed at this year's Comic-Con in San Diego.
---