Scream's Jamie Kennedy talks Tremors 5 and more!
By Marriska Fernandes on October 8, 2015 | Leave a Comment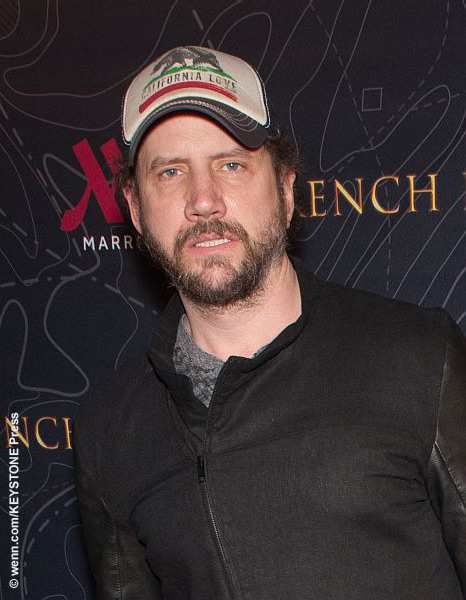 The monsters are back and so are the bag of gags! Jamie Kennedy and Michael Gross team up in the latest film in the Tremors franchise, Tremors 5: Bloodlines. We caught up with the actor to discuss his role in the new film and whether he will be bringing back his popular show, The Jamie Kennedy Experiment. Tremors 5: Bloodlines is now available on Blu-ray Combo Pack, DVD and Digital HD.
Have you seen the other Tremors movies in the series?
I saw the first two and I loved them. I hadn't seen the other ones in the series and I didn't want to watch them because I wanted to bring my own take to it.
Tell us about your role in Tremors 5.
Basically I play a young guy who helps Burt Gummer. He is an action enthusiast and also a photographer and I want to reinvent Burt Gummer to become the brand that he is and I don't think he is doing it right so I get into his life and kind of turn from being his photographer to his sidekick. And then I become his helper.
Are there any new creatures being introduced?
I don't know if there are new creatures or not but I can tell you the creatures are big. They are bigger and scarier.
What was it like sharing the screen with Michael Gross?
Michael is a very giving actor. He is very physical guy, very much in shape so I had to do a lot to keep up with him.
What was it like shooting in South Africa?
South Africa was a very hard place to shoot. It's great but the sun is hotter than it's ever been. The shoot is very physical – a lot of running, jumping and shooting guns. It made the movie so much real shooting there.
What was the biggest challenge playing this role?
I think the biggest challenge is coming into such a well-known franchise with the star of it; kind of assimilating myself slowly. Hopefully the audience will accept me.
What will Tremors fans like best about this one?
I think it's different. It's a reintroduction to the movie. We put some comedy back in; the action is big. I think they'll like the fact that Universal really made a big adventure movie and fans will appreciate it. The effects look awesome, including the worms!
There are so many fans of The Jamie Kennedy Experiment; will you bring that back as a web series?
You know, people have talked about it. I might bring it back in some form. I have to find the right distribution partner. But yeah, I'd be open to it.
What was your favorite memory of working with Wes Craven?
He was a wonderful man who was very giving and he was a person who encouraged you to try new things. If it wasn't for him, I wouldn't be talking to you right now. He really gave me my first break.
What's next for you?
I'm doing a TV series for NBC called Heartbreaker and it comes out in January. There's a movie called The Sand that comes out in few weeks and it's also on VOD. It's a monster movie people will like.
Thank you for chatting with us!
Thank you! ~Marriska Fernandes
Tremors 5: Bloodlines is now available on Blu-ray Combo Pack, DVD and Digital HD.
---
---
---
Similar Articles
---
---