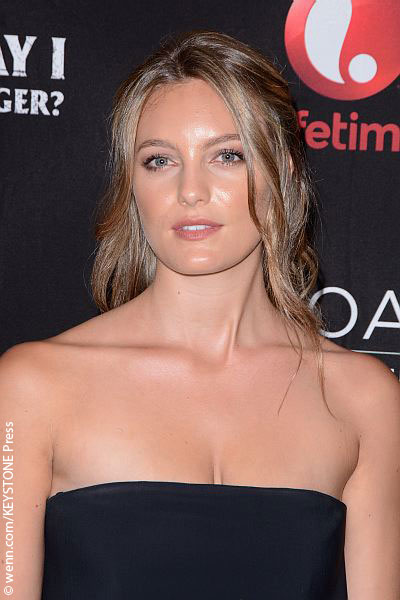 Sean Penn, 56, stepped out on the red carpet with Leila George, 24 (pictured at left), at the Film Independent LACMA event, An Evening with Sean Penn, in Los Angeles last night.
It's not known how long the couple have been dating, but they were photographed by the paparazzi getting hot and heavy on a Hawaiian beach earlier this week, in a tweet posted by People magazine.
Laila also posted a photo of herself with the actor on Instagram a week ago.
Leila is the daughter of The Magnificent Seven star Vincent D'Onofrio, 57, and his former girlfriend, actress Greta Scacchi. Vincent went on to marry Carin van der Donk in 1997, and he also has two younger children with her.
Sean was married to Robin Wright from 1996 to 2010, with whom he has daughter Dylan, 25, and son Hopper, 23.
He most recently dated Charlize Theron, 15 years his junior. Seems he's liking them younger and younger.
Leila is an actress as well — earlier this year she played her first onscreen role in a Lifetime TV movie with James Franco, called Mother, May I Sleep With Danger?
She also just wrapped production on her first feature film, called The Long Home, with Franco and Josh Hartnett.
— People Magazine (@people) October 7, 2016