Divergent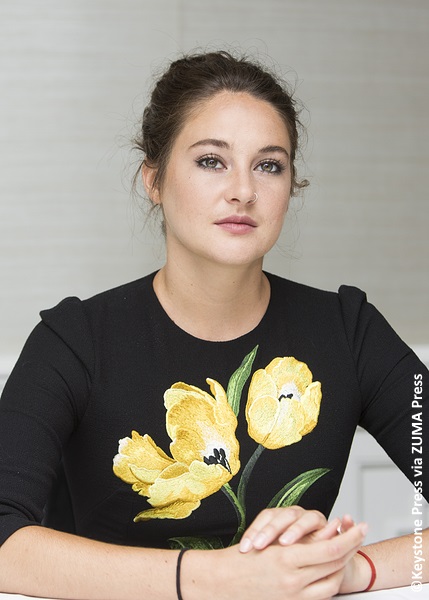 actress Shailene Woodley was arrested for criminal trespassing on Monday morning while protesting the Dakota Access Pipeline in North Dakota.
The 24-year-old actress streamed her arrest live on Facebook. The actress was headed to her RV which was a feet feet away before she was "grabbed" by her jacket.
She told her viewers: "I don't know if you guys just heard me, but I was walking back to my RV, which is right there so that we can go back to camp peacefully and they grabbed me by my jacket and said that I was not allowed to continue. And they had giant guns and batons and zip ties and they're not letting me go."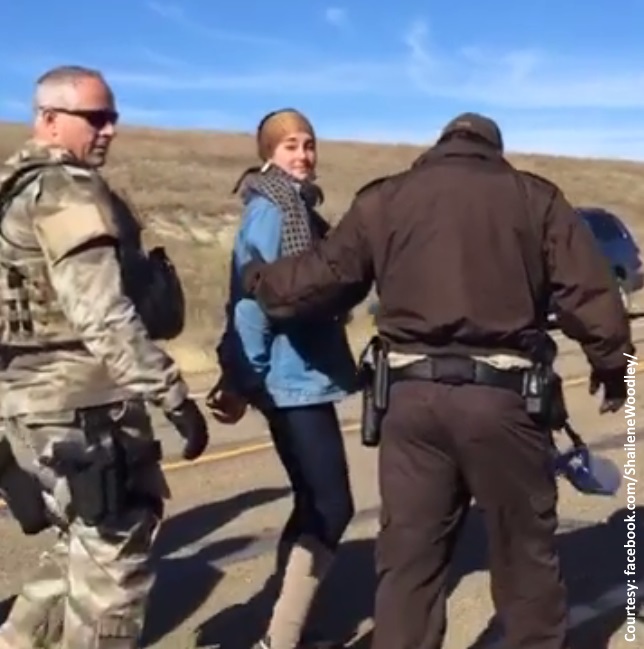 After a few minutes she was arrested and she asked the officers: "But why am I being arrested and no one else here is. Is it because I'm famous? Is it because people know who I am?" The officers confirmed that she was "identified."
The Fault in Our Stars' reps told People Magazine: "Shailene Woodley has been released from the Morton County Jail in North Dakota. She appreciates the outpouring of support, not only for her, but more importantly, for the continued fight against the construction of the Dakota Access Pipeline."
Woodley has been protesting the project for several weeks now and posting on her social media accounts. Watch her Facebook live post below.
The star was released from jail later on Monday.