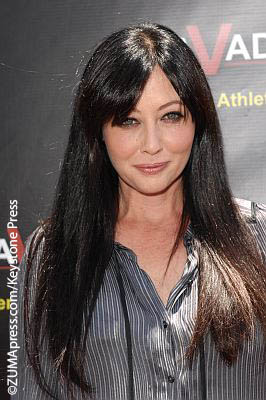 Actress Shannen Doherty blames her business manager for the severity of her breast cancer.
Shannen claims that an invoice from her medical insurer was ignored by her manager, leading to her coverage being dropped. Without coverage, she was prevented from being able to go to a doctor. She was unable re-enroll herself with the insurance company until earlier this year.
After getting her medical insurance reinstated, doctors told Shannen she had "invasive breast cancer metastatic to at least one lymph node."
She claims doctors said the cancer spread in 2014, during the time she was uninsured, due to the business manager's mix up.
Reports state she had fired the business manager in 2014.
Shannen is suing her former manager for damages and medical bills, which will likely now include chemotherapy and a mastectomy. Both treatments could have been avoided had she gone to see a doctor during the time she was uninsured. ~Greg Chisholm