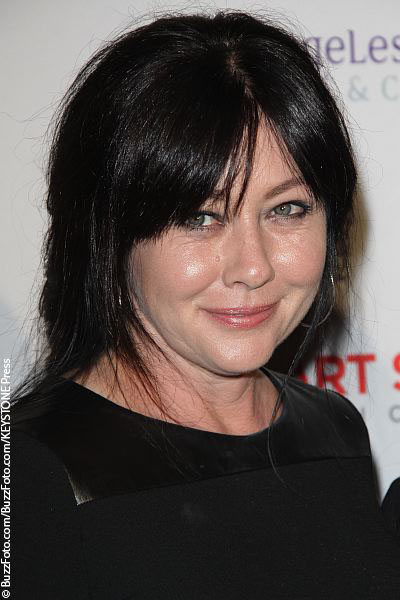 Shannen Doherty, best known for playing Brenda Walsh on the hit 1990s teen series  Beverly Hills 90210, has shaved her head as a results of her ongoing battle with breast cancer.
The 45-year-old actress took to Instragram Tuesday night to show the various stages of her haircut.
The first of these posts is a picture of a razor, chocolates and a cupcake pan with the caption #cancersucks.
Shannen's cancer was private until last year, when she filed a lawsuit against her former business manager for damages and medical bills after he ignored an invoice from her medical insurer. She has been battling the disease since 2014, when the cancer spread.
She sued him for allowing her health insurance to lapse. His inattention to her health insurance delayed Shannen's visit to the doctor, which in turn delayed her diagnosis. Doctors told her she has  "invasive breast cancer metastatic to at least one lymph node."
Send Shannen your love in the comments. ~Yanis Khamsi
A photo posted by ShannenDoherty (@theshando) on