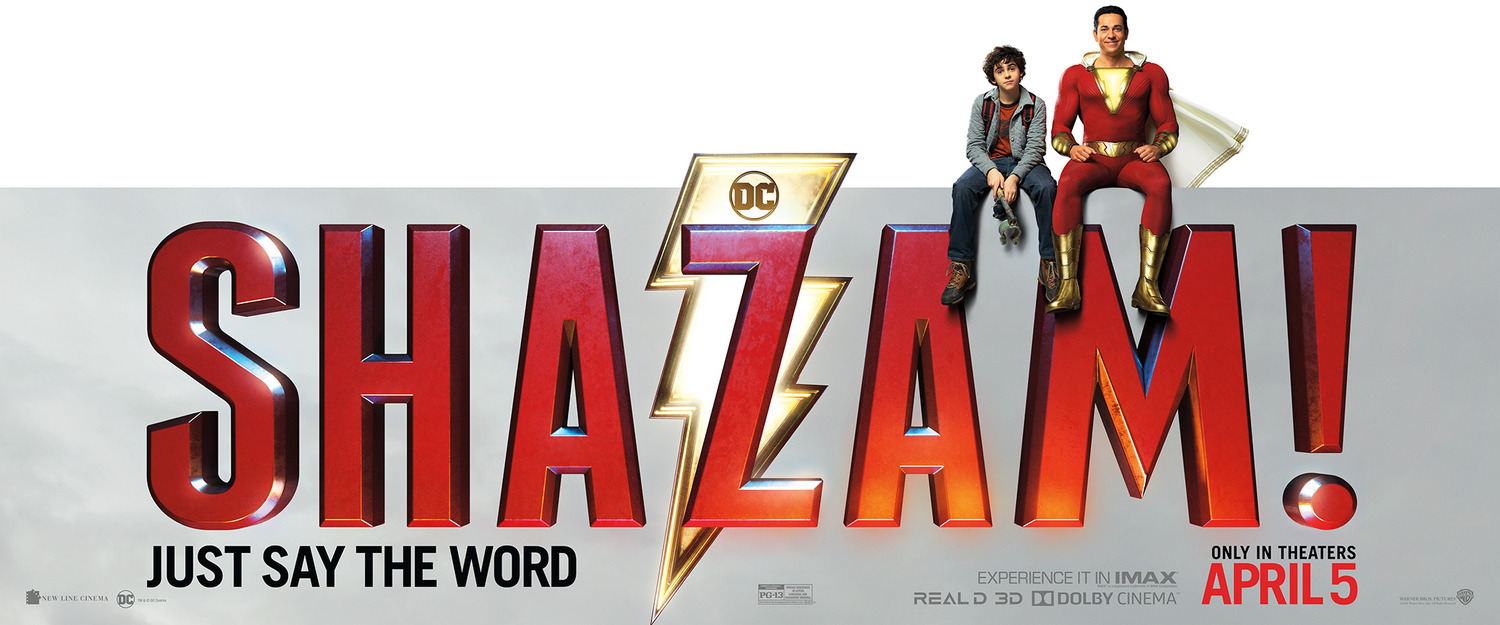 Shazam! debuted in first place at the box office this weekend. The film follows a streetwise 14-year-old foster kid who turns into adult superhero Shazam (Zachary Levi) by shouting out one word—SHAZAM!, courtesy of an ancient wizard. The DC Universe film earned $53.5 million in its first weekend, and if you add what it made from the pre-release Fandango event the film has earned a total of $56.8 million.
In second place was the chilling Pet Sematary, based on the supernatural horror novel of the same name by Stephen King. This film follows Dr. Louis Creed (Jason Clarke) and his family, after he buries their deceased cat in a Native American burial ground known for bringing pets back to life. This act sets off a perilous chain reaction that unleashes an unfathomable evil with horrific consequences. The film debuted with a total of $25 million at the box office this weekend.
In third place was last week's number one movie, Dumbo, the live-action adaptation by director Tim Burton. Starring Colin Farrell, Michael Keaton and Danny DeVito, the film earned an additional $18.2 million for a total of $76.3 million during its 10-day run at the box office.
Dropping two spots to fourth was Jordan Peele's thriller Us, which follows a family on vacation who are confronted with their evil doppelgängers. The film, which broke records in its opening weekend, earned an additional $13.8 million for a total of $152.4 million.
Rounding out the top five was Disney's Captain Marvel, earning an additional $12.7 million for a five-week impressive total of $374.1 million. This first female-led MCU film has become the seventh film in the MCU to top $1 billion worldwide. ~Emily Chavez