Shazam! zaps its way into our hearts – Blu-ray review
By Tribute on July 17, 2019 | Leave a Comment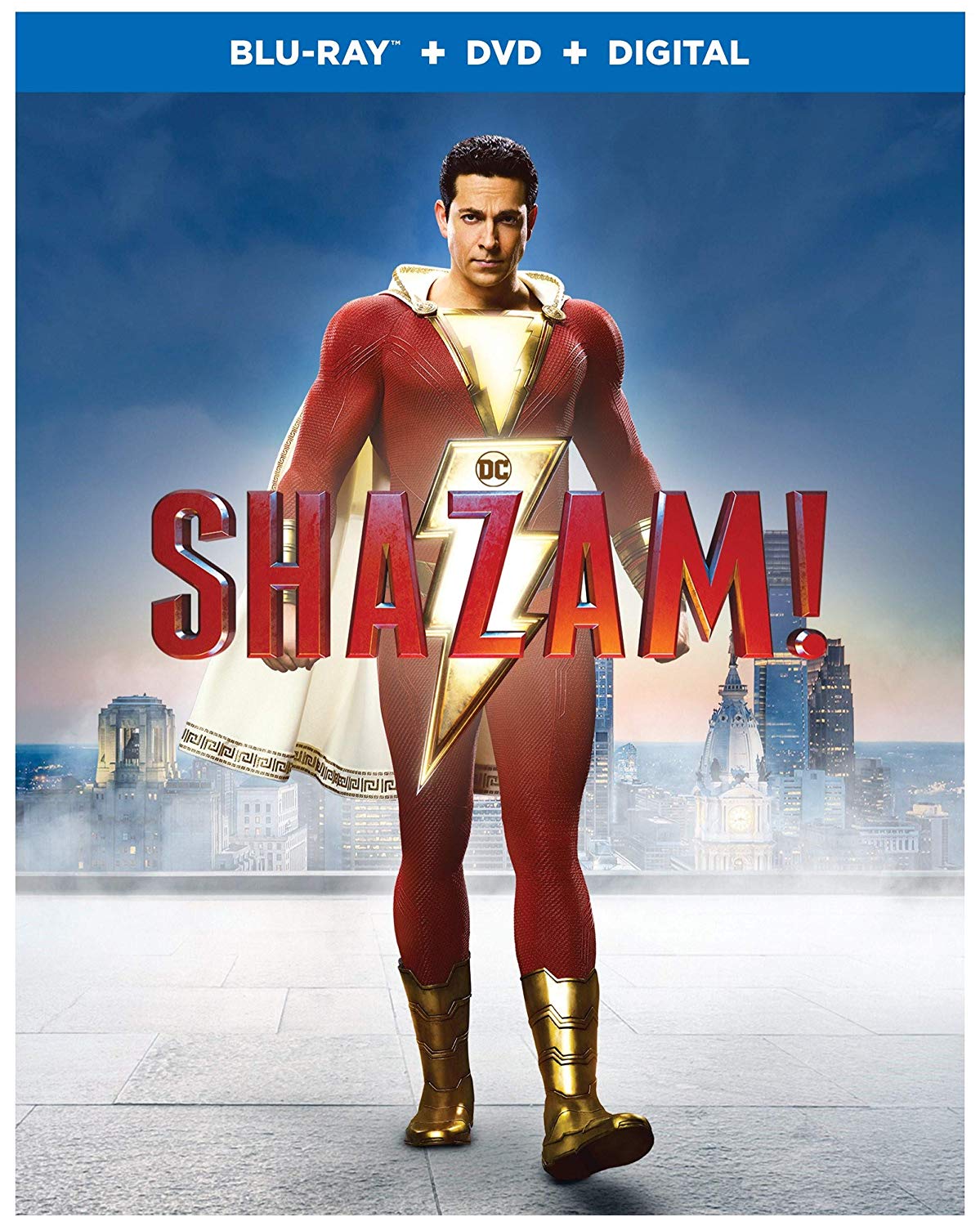 Shazam! captures the essence of family in a whole new way.
Shazam! begins in 1974, when a young Thaddeus Sivana (Mark Strong) is transported to the Rock of Eternity, where he meets a magical wizard named Shazam (Djimon Hounsou) who is searching for the "pure of heart." The wizard is the last of the Council of Wizards and looks to bestow his powers onto a chosen champion. When Shazam discovers Thaddeus is not "pure of heart," he transports him back to Earth, unqualified as a champion.
Then we are taken to present day Philadelphia. We meet 14-year-old Billy Batson (Asher Angel), who falls into the hands of the authorities and is forced into his umpteenth foster home. However, he's welcomed with open arms by a new family with five other foster children.
On his first day of school, Billy runs into trouble trying to defend Freddy (Jack Dylan Grazer), his new roommate/brother, from bullies. He runs away and like Thaddeus, is transported to the Rock of Eternity. However, unlike Thaddeus, Billy is "pure of heart," and gains the superpowers of Shazam. Whenever he says Shazam!, he turns into an adult superhero (Zachary Levi).
Although the movie has a long intro, it picks up, moving from serious to hilarious and everything in between. Shazam! covers friendships, and ultimately, the movie demonstrates the importance of family, even if it isn't an ideal one. His whole life, Billy longs for a family, and gets more than he bargains for. The family he is welcomed in at the foster home, despite their differences, all love and care for each other in ways his wildest dreams couldn't have imagined.
The film has its ups and downs, laughs and scares, and is more than just your average superhero movie. Actors Asher Angel and Zachary Levi bring so many layers to the character of Shazam — they make an otherwise small story within DC's extended universe into one with enormous depth.
The Special Features on the Blu-ray give us a behind-the-scenes look at how Zachary Levi was cast as Shazam. We see interviews with the cast discussing how much energy and charisma Zachary always had, regardless as to whether the cameras were rolling or not.
However, it was the young actor who played Freddy (Jack Dylan Grazer) that really gave the movie heart. Grazer showed the world his talent in the 2017 horror film It, based on the novel by Stephen King. He demonstrated his courageous side in that film and does it again here in Shazam! as a kid with a whole lot of heart. He was a better sidekick/brother/friend than anyone could have asked for. He gave so much passion to the movie, and was a key component to the comedic side of the film, as that quirky brother everyone wishes they had.
The Blu-ray has more than 90 minutes of special features. Check them out below. ~Emily Chavez
Special Features:
Superhero Hooky – An exclusive 4-minute animated motion comic depicting the story of what took place after the events of the film.
Alternate Opening and Ending – A second look and explanation at what could have been — but wasn't — the opening and ending scenes to the film.
Deleted Scenes – A handful of deleted scenes that were cut from the final film, including "Wizard Prologue," "Billy on the Bus," "Alternate Sivana Interview" and more.
Gag Reel – A montage of hilarious bloopers from the production.
Audition Footage – We get to see exclusive footage submitted by Zachary Levi of how he was cast for a role he didn't even audition for.
On Set with Zachary Levi – Behind-the-scenes footage of the man behind the cape, and how much fun the cast and crew had on set with "Zach the fun guy."
Shazam!'s Backstory – Includes interviews with director David F. Sandberg and writer Henry Gayden as they discuss how they worked together to bring the comic to life.
If you have seen the film and would like to rate/review it yourself, click here.
---
---
---
Similar Articles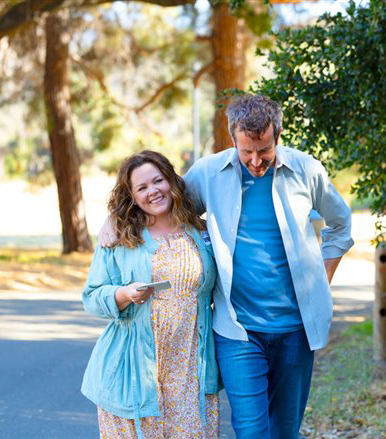 September 20, 2021 | Leave a Comment
Check out the new movies and shows to watch this week, including the heartwarming drama The Starling starring Melissa McCarthy and Chris O'Dowd and more.
---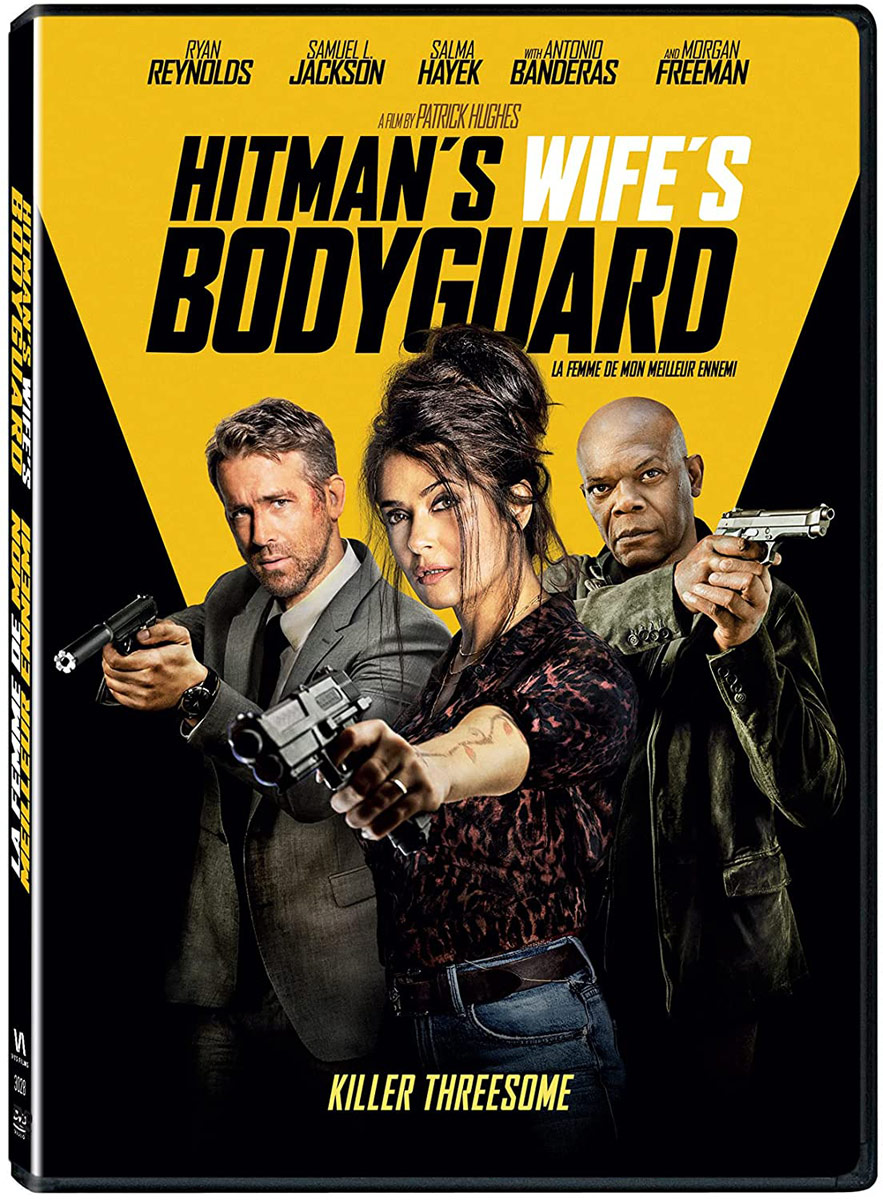 August 17, 2021 | Leave a Comment
The Hitman's Wife's Bodyguard is worth watching if you want a film that will make you laugh and don't mind a little profanity and gratuitous violence.
---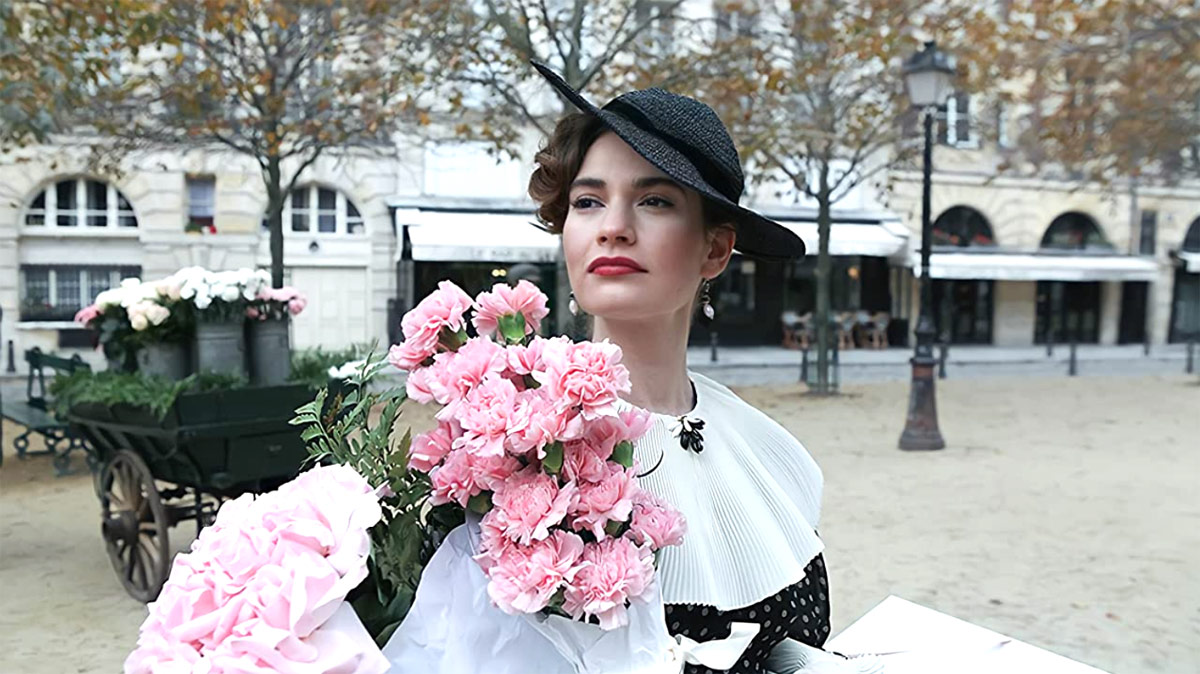 July 26, 2021 | Leave a Comment
Check out the new releases available at home this week, including The Pursuit of Love, Outer Banks 2, and Jungle Cruise with Emily Blunt and Dwayne Johnson.
---