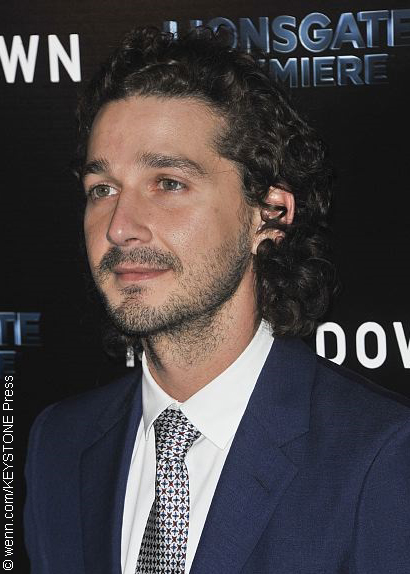 Shia LaBeouf, the eccentric 31-year-old actor best known for films such as Transformers and Indiana Jones and the Kingdom of the Crystal Skull, was arrested at 4 a.m. on July 8th in the lobby of a hotel in Savannah, Georgia.
According to The Hollywood Reporter, Shia became "disorderly" after a stranger denied his request for a cigarette. Police say the actor began "using profanities and vulgar language in front of the women and children present." When he was told to leave, he refused and became aggressive toward an officer. He then ran to a nearby hotel to avoid being arrested.
Police quickly caught up with Shia and charged him with public drunkenness. He was later released from jail after posting $7,000 bond. He also faces charges of obstruction and disorderly conduct. The actor is in Georgia filming his new movie, The Peanut Butter Falcon, and has yet to comment on the situation.
This is the second time this year the actor has been arrested. Back in January, Shia was alleged to have assaulted a man at his controversial anti-Trump art installation at the Museum of the Moving Image in New York City.
The installation involved a live-stream camera that recorded members of the public saying the words "he will not divide us" as they walked by. The installation was later moved to a museum in Liverpool. ~Alexa Caruso