Shia LaBeouf live streams Las Vegas wedding to Mia Goth
By Tribute on October 11, 2016 | 2 Comments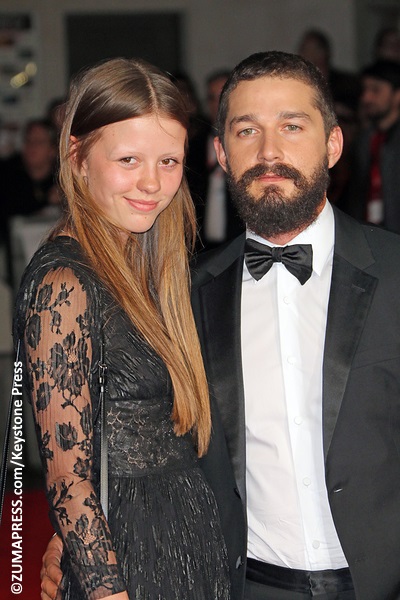 Famous for his unusual media antics (like stepping onto the red carpet with a paper bag on his head that read, "I Am Not Famous Anymore"), Shia LaBeouf may have taken his "art" to a whole new level.
Marrying his long-time girlfriend Mia Goth on Monday in Las Vegas, the actor bucked the typical celeb tradition of a "private wedding ceremony" and made sure his unconventional nuptials were advertised across the web for everyone to see.
Reportedly held at the Viva Las Vegas Wedding Chapel, an establishment known for its themed weddings, the former Disney Channel star's entire quickie ceremony was live streamed on TMZ's website on Monday morning.
In the footage, English actress Mia, who met Shia on the set of Lars Von Trier's 2013 film Nymphomaniac: Volume II, opted for a simple white-shift dress, while her husband-to-be wore a classic black suit with colorful sneakers.
An Elvis impersonator, rocking a black rhinestone-studded jumpsuit, bright scarves, and tinted aviators, officiated the union, remarking that it's "a great trip to Vegas" for the couple.
"Mia, Shia, do you both agree to be each other's hound dogs? Not to wear your blue suede shoes in the rain, to always be each other's teddy bear and to give each other a hunk, a hunk of burning love?," the impersonator asked, referencing many of the King's greatest tunes, before he pronounced the pair husband and wife.
With Bruce Springsteen's "Hungry Heart" playing on, the festivities were capped off with a passionate kiss between the newlyweds.
Neither Shia nor Mia have yet to comment on the video, which has now been removed by TMZ.
Tell us — true gesture of love or just another publicity stunt? Sound off below!
---
---
---
---
Similar Articles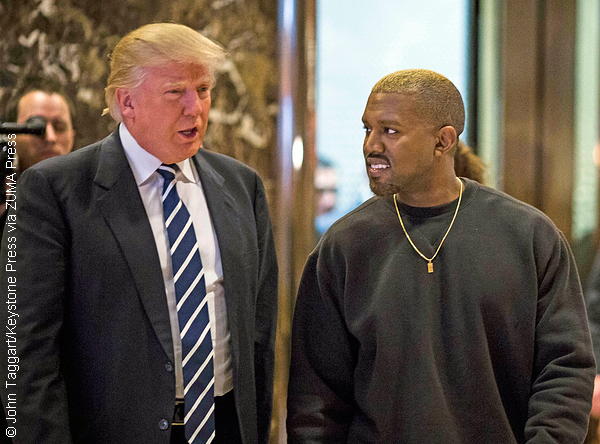 May 2, 2018 | 9 Comments
Kanye made controversial remarks during his interview at TMZ. The fourth trending video on YouTube this morning is a heated exchange between Kanye West and TMZ.
---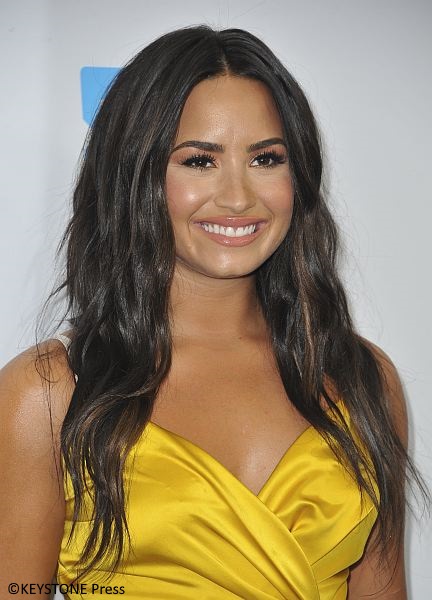 July 13, 2017 | 1 Comment
Singer/actress Demi Lovato joins the growing list of celebrities who have had their L.A. homes broken into. Luckily, this time the burglar wasn't successful.
---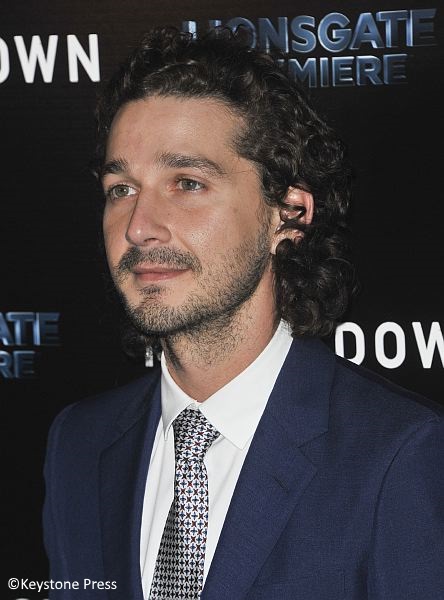 July 10, 2017 | 6 Comments
Shia LaBeouf was arrested in Georgia last weekend for public drunkenness after becoming disorderly and aggressive when a stranger refused to give him a cigarette.
---