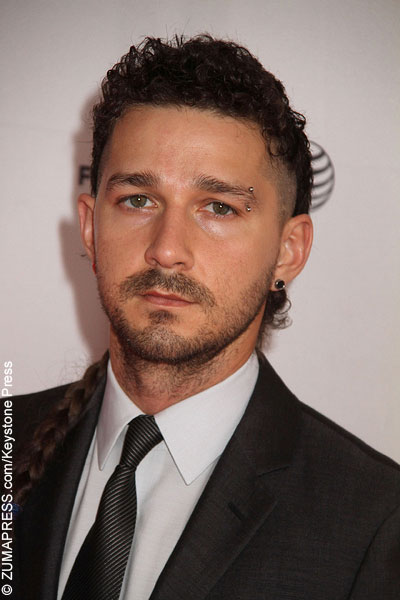 While in North Dakota filming the new movie American Honey early this morning, Shia LaBeouf sustained a massive head injury and had to be rushed to hospital.
The movie, which is about a teenage girl who gets entangled with a group of hard partying misfits, called for Shia to put his head through a glass window.
The stunt went wrong and he wound up needing 20 stitches and 13 staples in his head, as well as stitches in his hand.
TMZ broke the story this afternoon, but by that time Shia had already been bandaged up and left the hospital. He was ordered to rest the remainder of the day but is scheduled to be back on set tomorrow morning.
This isn't the first time Shia has cut his head on a movie set. While filming the movie Fury with Brad Pitt and Logan Lerman, he didn't feel the makeup crew had added enough fake cuts to his face so he took out a knife and cut his face for real.
He also had a dentist remove one of his permanent teeth. ~Alexandra Heilbron