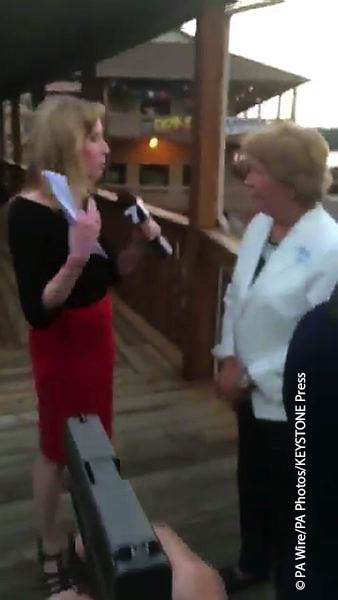 Early this morning while doing a live report, WDBJ TV reporter Alison Parker, 24, and cameraman Adam Ward, 27, were gunned down in Virginia by a former coworker who was disgruntled about having been fired last year.
The shooting was captured live on the morning news broadcast and the shooter was identified as Vester Lee Flanagan, 41, who went by the name Bryce Williams when he worked at the station. Shortly following the shooting Flanagan went on a rant on his Twitter page, as well as uploading a video he shot with his camera phone to Facebook.
Alison Parker, pictured at left moments before the shooting with Vicki Gardner, whom she was interviewing in a segment about tourism, had just moved in with her boyfriend of nine months, while Adam Ward was on his last day on the job. He was set to move with his fiancée to a new town. Gardner was also injured, but is now out of surgery and is in stable condition.
While the police were chasing Flanagan, he pulled over to the side of the road and shot himself. Initial reports claimed that he had killed himself, but he is still alive and remains in critical condition.
UPDATE: According to Franklin County Sheriff Bill Overton, the shooter died from a self-inflicted gunshot wound in hospital at around 1:30 p.m. this afternoon.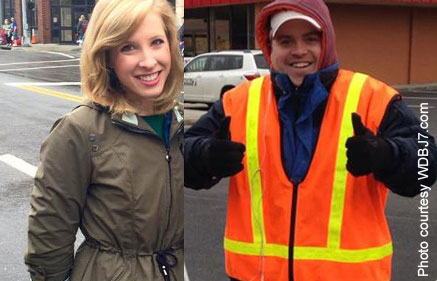 WDBJ has set up a condolences page for Alison and Adam – you can click here to leave your message. ~Greg Chisholm
Watch the video below: Warning – this video may be upsetting to some viewers.