Sing hits all the right notes – Blu-ray/DVD review
By Tribute on March 23, 2017 | Leave a Comment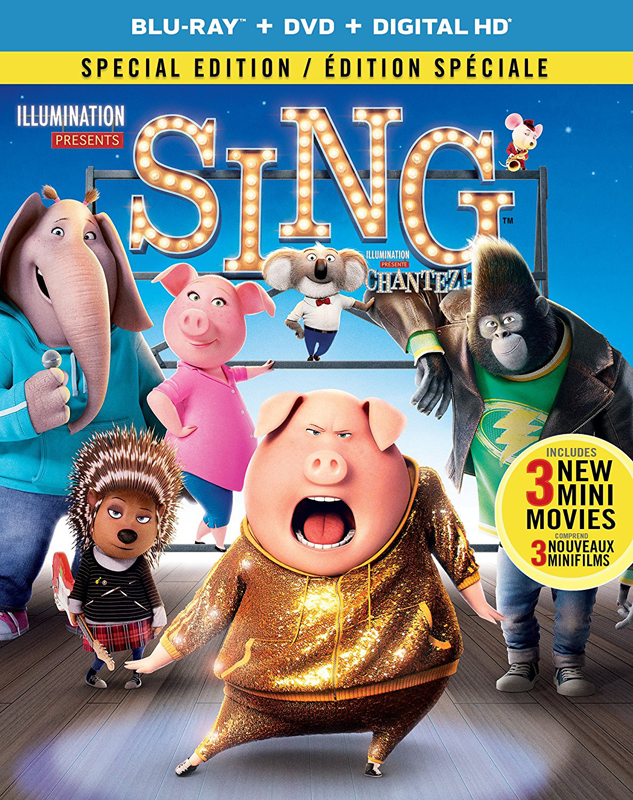 Set in world entirely inhabited by humanlike animals, Sing centers on Buster Moon (Matthew McConaughey), a dashing, quick-talking koala, who is the proud owner of the Moon Theater. Once a legendary concert hall, the theater has fallen on hard times, and is now rundown and deserted. Despite his efforts to keep the theater open, Buster is in serious financial need. To fulfill his desire of returning the theater to its grand roots again, Buster decides to hold a singing competition.
However, a small snafu by Buster's wacky secretary Miss Crawley (Garth Jennings) results in pandemonium, with animals of all shapes and sizes making their way to the theater for a shot at a hefty cash prize. We meet an array of talented hopefuls, like Rosita (Reese Witherspoon), an overworked mom of 25 piglets; Ash (Scarlett Johansson), a punk-rocking porcupine who doesn't follow the rules; Johnny (Taron Egerton), a young gorilla who feels pressure to follow in the footsteps of his gangster dad; and Meena (Tori Kelly), a shy elephant with a powerful voice and extreme stage fright.
The stakes are high, as each of the contestants and Buster need the competition for live out their dreams.
Sing is a delightfully upbeat and entertaining movie that will keep your head bobbing and your toes tapping. Illumination, the studio behind this film and a slew of other animated hits, including The Secret Life of Pets, and the Despicable Me franchise, proves again that cartoon films can be enjoyed by more mature audiences. The humor in Sing is effective — not too over-the-top or goofy.
Although the characters are follow pretty predictable storylines, they are still hilariously lovable. The all-star ensemble cast voicing the characters really works, and it is almost as if director Garth Jennings had each particular actor in mind while writing the script. Matthew McConaughey brings his signature smooth-talking charm as the exuberant marsupial, Buster.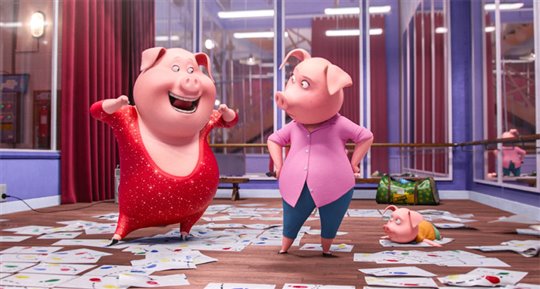 Accompanying the impressive voice talent is the soundtrack of the film, littered with chart-topping hits. A mix of 60-plus karaoke favorites, including contemporary pop anthems, old-school classics, and even some new original music, makes the film feel real and modern, even though animals sing them. (Seeing two pigs jam to Taylor Swift's "Shake It Off" is something I didn't know I needed before watching this movie.)
Even if your vocal abilities wouldn't get you through an audition for American Idol or The Voice, Sing will bring out the pop star in all of us!
Special Features:
Mini-Movies – "Gunter Babysits," "Love At  First Sight," and "Eddie's Life Coach"
Music Video – "Don't You Worry 'Bout a Thing" by Tori Kelly
Making a Music Video with Tori Kelly – A behind the scenes look at the making of Tori's music video with exclusive insights provided by Tori herself.
"Faith" Music/Lyric videos
"Set It All Free" Lyric video
The Making of Sing –  A tour through the Illumination animation studios, with interviews from Chris Meledandri, producer Janet Healy, the various animation teams and the voice talent of Sing.
Finding the Rhythm: Editing Sing – Illumination editor Greg Perler takes you inside the edit bay and reveals the secrets behind cutting an animated feature.
Character Profiles – Profiles on the cast of Sing , who lend their voices to bring the animated characters to life.
SING & Dance – Celebrity choreographer Aakomon Jones takes you through a dance routine inspired by the song "Faith"
The SINGNetwork – The latest news and highlights the business endeavors of your favorite Sing stars.
The Best of Gunter – A rapid-fire, fun mashup of all the best Gunter one-liners.
Have you watched Sing? You can leave your review of the film by clicking here. ~Ashleen Grange
---
---
---
Similar Articles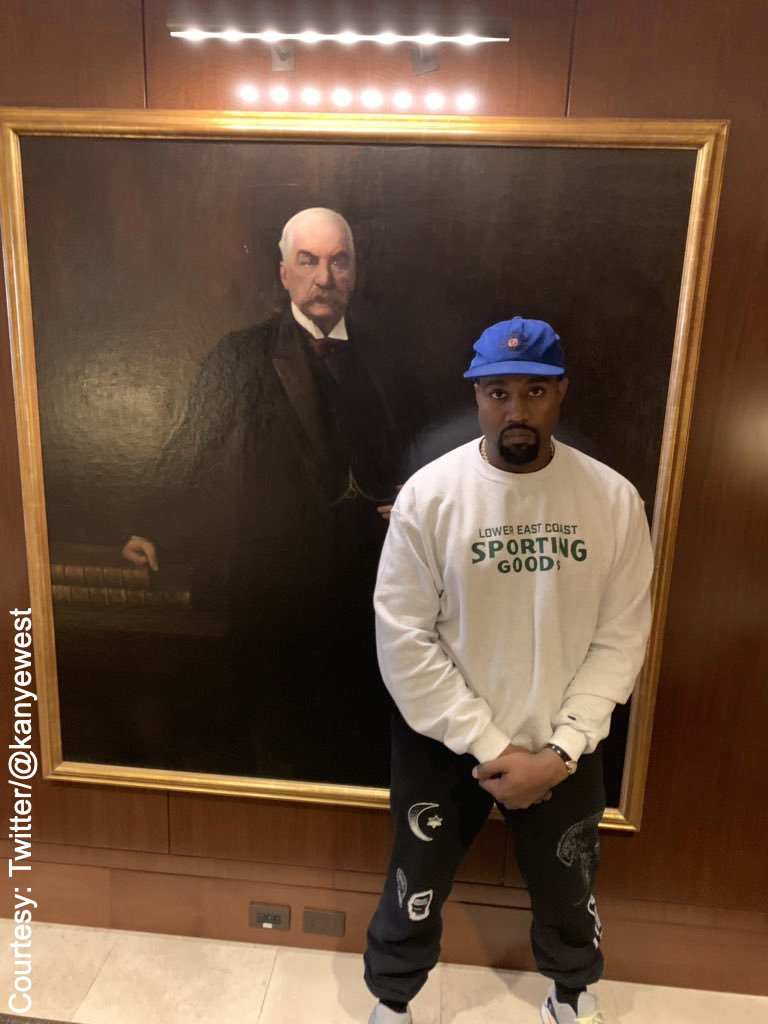 July 9, 2020 | 1 Comment
Kanye West's fashion brand Yeezy has received millions from the federal small business loans. The loans are to help businesses struggling during the pandemic.
---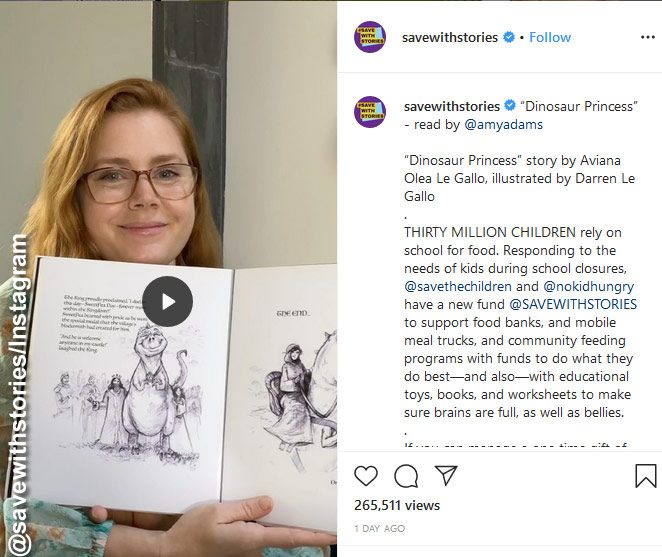 March 18, 2020 | 3 Comments
Amy Adams has never had an Instagram handle, but the outbreak of coronavirus prompted her to set one up – for a surprising reason! Click to find out why.
---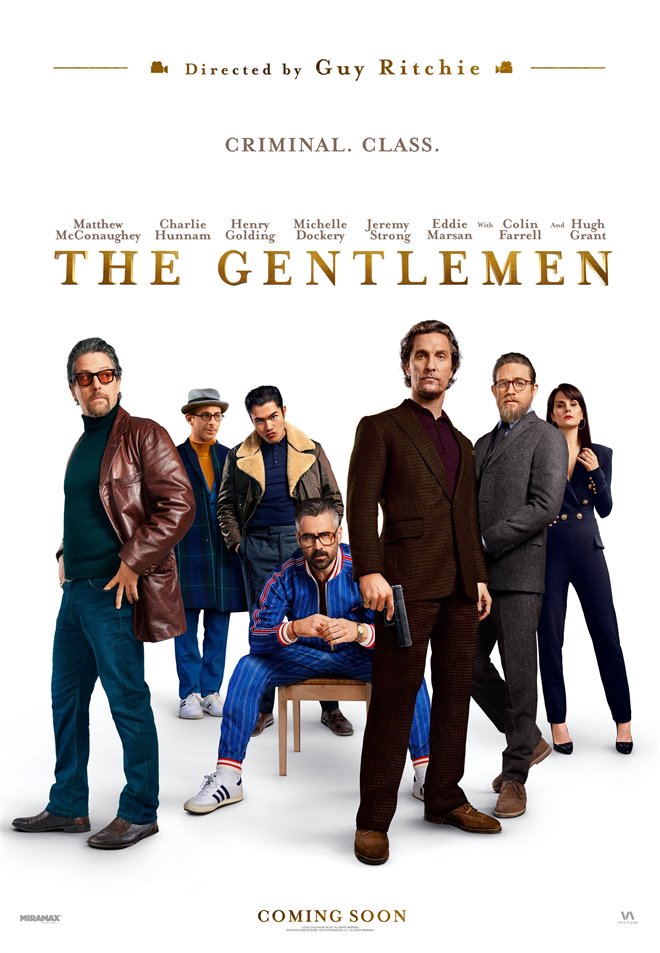 January 23, 2020 | 1 Comment
After years of blockbuster filmmaking, Guy Ritchie returns to his stylish roots in this gangster tale about drug deals gone wrong and what it takes to be on top.
---