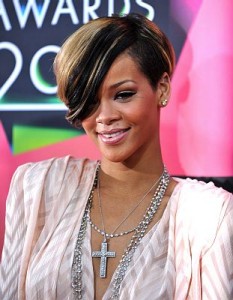 According to Variety, singing sensation Rihanna will make her feature film acting debut in the live action adaptation of the popular Hasbro '80s game, Battleship.
It's hard to imagine what the storyline might be, but Rihanna will make her debut alongside True Blood hunky vamp Alexander Skarsgaard (who plays Eric Northman) and Friday Night Lights and X-Men Origins: Wolverine star Taylor Kitsch. The film is set for a 2012 release.
She's already taken the music industry by storm, but do you think Rihanna will make a good movie star?