Skyscraper is a tall but exciting story – Blu-ray review
By Tribute on October 9, 2018 | 2 Comments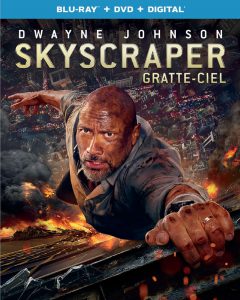 Dwayne Johnson is the ultimate "everything-man." He can street race tricked-out cars, belt out Disney hits, defend the Egyptian Empire, and even masquerade as the Tooth Fairy if the situation really calls for it.
Now we know he can also hurl his massive frame off a building crane, soar through the air, and scale the side of a burning skyscraper, all with the added inconvenience of a prosthetic leg. Is there really anything Dwayne Johnson can't do?
In the hulking actor's latest film, Skyscraper, he plays Will Sawyer, a former F.B.I. Hostage Rescue Team leader who left the business after a hostage situation took a grisly turn and he lost his leg. Ten years later, Sawyer has married combat surgeon Sarah (Neve Campbell) and settled down to live the domestic life with their two children. He also owns his own business as a security consultant and assesses the world's biggest and greatest skyscrapers, which ultimately leads him to bring his family to Hong Kong to assess "The Pearl."
This behemoth of a skyscraper is China's architectural crown jewel and has been funded by wealthy businessman Zhao Long Ji. After inspecting the building, Sawyer declares it to be structurally safe, but won't give his seal of approval until he checks the off-site security center that acts as the brain of the entire structure. While he's gone, the skyscraper is taken over by international terrorists who start a fire on the 96th floor to trigger the complex fire safety system, thus effectively trapping Sawyer's family in the towering inferno.
In an interesting turn of events, police believe the fire to be an inside job and Sawyer finds himself framed for the blaze. He must go on the run to evade Hong Kong authorities, all while attempting to reenter the burning skyscraper so he can stop the terrorists and save his family. Bit of a tall order, but he's definitely up to the task.
Writer-director Rawson Marshall Thurber milks absolutely every heart-stopping moment for all it's worth, which definitely adds to the excitement and creates a tense, anxiety-inducing spectacle of nonstop action. He's created this fascinating skyscraper-turned-jungle-gym obstacle course for Johnson to kick, jump and punch his way through. The stakes are high and the thrills are plenty.
Johnson is an absolute standout in what is perhaps one of his most physically demanding roles yet and provides plenty of gravity-defying stunts to excite audiences, so long as they leave their preconceptions about physics and the extent of human ability at the door. He demonstrates an impressive array of acrobatic stunts thousands of feet up in the air, swinging from cranes, hanging perilously from building ledges, and proving just how unbelievably strong his fingers and upper body are, because time and time again he is able to heave his incredible bulk around as if he weighs nothing.
Another spectacular performance is given by Neve Campbell, who took the traditional damsel-in-distress trope and threw it out the window entirely. While Sarah and her children are certainly in distress, this mamma bear isn't about to stand idly by and wait for her heroic husband to come save the day. Instead, she sets out to get her family to safety and comes prepared with a sharp wit and an impressive set of combat skills, ready to face any opponent who stands in her way. While she isn't exactly free-scaling thousands of feet into the air like her hubby, she's definitely not sitting around waiting to be rescued either, which is hugely refreshing to see.
The use of CGI in this film makes for a visually stunning experience, with one or two striking scenes in particular that manage to stand out from the rest. The movie's big climactic fight takes place inside a room made up entirely of mirror-like projectors, making for a dramatic hall-of-mirrors sequence. Although this concept threatens to cross into cliché and exhaustively overdone territory, it is executed quite beautifully and makes for an exciting face-off with the added drama of elaborate visual trickery.
There are some moments where Skyscraper does ultimately fall a little flat, particularly with some of the more unrealistic stunts, Johnson's recurring instances of dramatic gravitas, and a questionable terrorist plot that seems much more complicated than it needs to be. But if you're looking for an exciting, action-packed film that demonstrates the true athletic power of the unparalleled Dwayne Johnson, you won't be disappointed. ~Caitlyn Clancey
Click here to buy Skyscraper on Blu-ray.
Blu-ray features:
Deleted and extended scenes – The Blu-ray disc includes a number of deleted and extended scenes, including one in which Sawyer attempts to demonstrate his limited knowledge of Mandarin to Sarah, and an extension of the disastrous hostage situation at the beginning of the film that cost him his leg.
Dwayne Johnson: Embodying a Hero – Johnson and other members of the cast and crew discuss his role as Sawyer and how he was able to embody what Thurber envisioned to be a "Harrison Ford-archetypal" character.
Inspiration – Because Johnson had to perform under the guise of having a prosthetic leg, Jeff Glasbrenner, the first amputee to ever climb Mount Everest, was brought in as a creative consultant to offer Johnson tips on his performance. He also gives a candid interview about what bringing the role of an amputee-hero to Hollywood means to this under-represented community.
Opposing Forces – Neve Campbell and actress Hannah Quinlivan, who face off in an epic fight sequence in the film, discuss their climactic brawl that took place inside the tight confines of a car's back seat.
Friends No More – In the film, Johnson must fight his old friend and new nemesis Ben, played by Pablo Schreiber, who rivals Johnson in height but certainly not in weight. Their fight sequence is examined, with both giving their thoughts on the experience of going "mano a mano."
Kids in Action – The movie's child actors, McKenna Roberts and Noah Cottrell, sit down for a short interview about their experiences performing alongside Johnson and Campbell.
Pineapple Pitch – Thurber tells a comical story about how he first pitched the movie to Johnson and told him to text him a picture of a pineapple if he wasn't interested. Of course, Johnson decided to have a little fun with him.
---
---
---
---
Similar Articles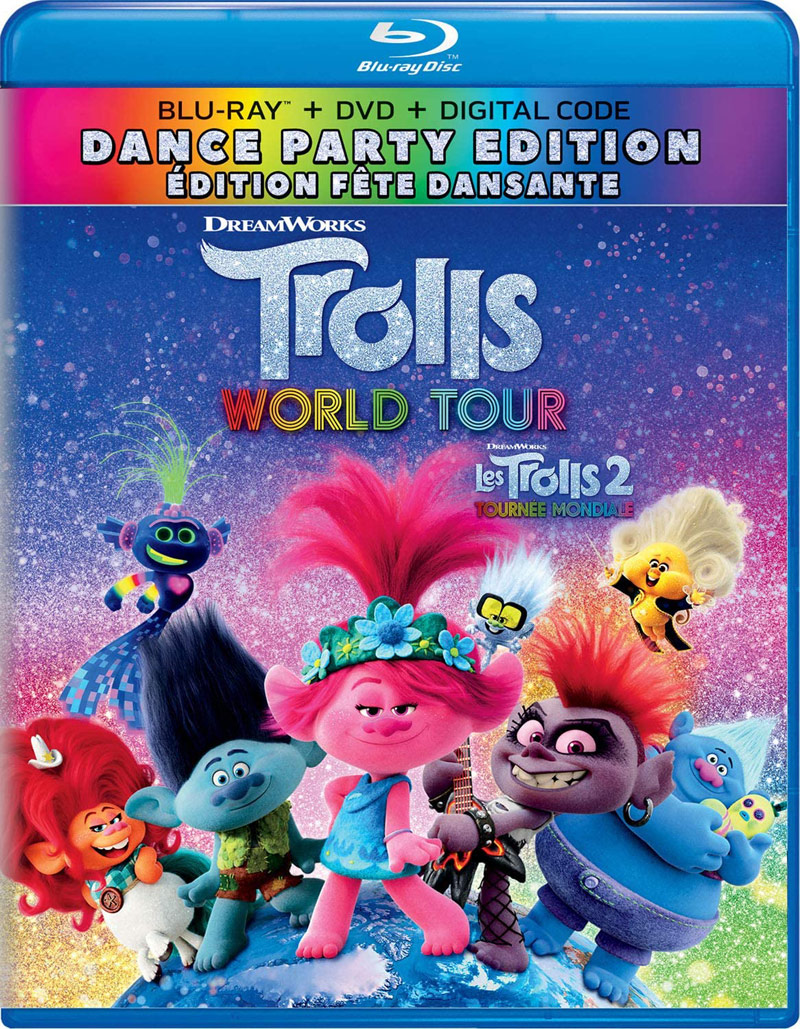 July 7, 2020 | Leave a Comment
This week you'll find a selection of movies that includes an animated musical adventure, as well as drama, crime, thriller and horror films to view at home.
---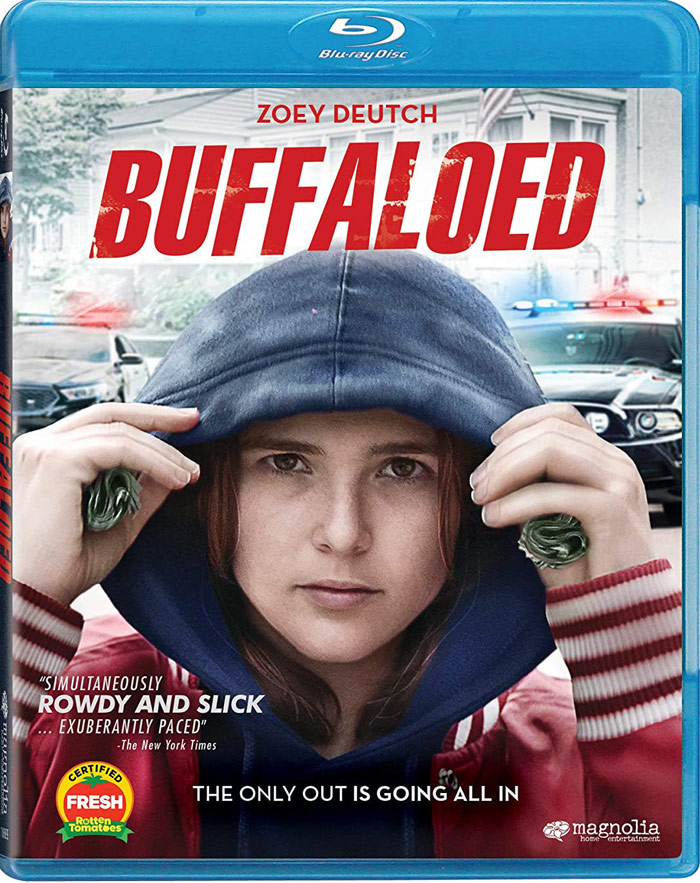 June 30, 2020 | Leave a Comment
There are a number of movies releasing on DVD and Blu-ray, in addition to early releases on VOD and/or Digital. Check them all out and watch the trailers!
---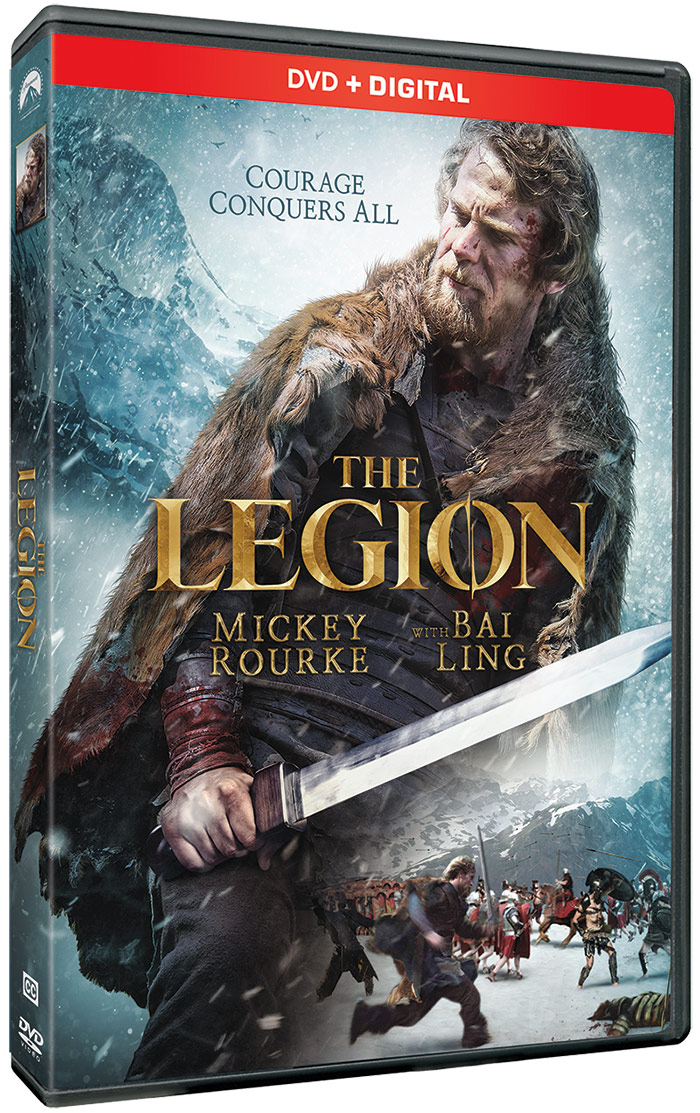 June 23, 2020 | Leave a Comment
New arrivals include The Postcard Killings starring Jeffrey Dean Morgan, The Legion featuring Mickey Rourke, and Exit Plan starring Nikolaj Coster-Waldau.
---