Sophie Tweed-Simmons talks about single Kiss Me and new EP
By Tribute on April 5, 2016 | Leave a Comment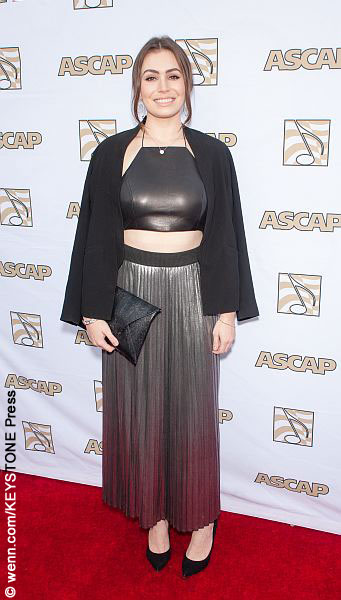 Sophie Tweed-Simmons is known to many as the daughter of KISS rock band member Gene Simmons and Canadian actress-model Shannon Tweed. Along with her parents and her brother Nick, she starred on the popular reality TV series Gene Simmons Family Jewels. But the young woman is on the cusp of breaking out on her own, with her outspoken views on body image, her hugely successful blog #NoFilter.LA, her budding musical career that'll soon be accentuated with the release of an EP and her many acting endeavors.
Sophie chatted with us about where she draws her inspiration, who she's influenced by, what's important to her and how she manages her vast and varied projects. ~Matthew Pariselli
Your single "Kiss Me" reached number one on Spotify last fall. What did that success mean to you?
It was unexpected. I did it just because I love making music. I've always been around music but I never thought I'd be successful at it. I just thought, "I really like singing so I'm going to do this." I guess that's the best reason to do anything, but I was very surprised. We were number one in eight different countries on Spotify. You never expect for anyone to know who you are. It's a really humbling, interesting experience to know that people in different countries have heard my voice.
You have an upcoming EP called No Filter. What can you tell us about the process of creating it?
It's a really interesting journey, this album. We're finally close to being done now, but I started writing it when I was 18 and by the time I had finished, I'd gone through so much in my life that the songs weren't relevant anymore, so I had to start over. I want whatever comes out to be a commentary about what's happening in my life at that moment, not about what happened in my life when I was a kid. I'm very interested to see which songs we choose to be on the EP.
The subject of body image among young women is very close to your heart. How did you become so passionate about the topic?
I think growing up in entertainment, being outside of the norm of what people considered beautiful in terms of body, I became passionate about it. It's so close to home for me. As I was trying to be an actress and trying to be a singer there was a lot of rejection, especially in the early 2000s because body image wasn't really talked about and if you didn't look like the women in the spotlight, you didn't work. Now thankfully people are speaking about it more.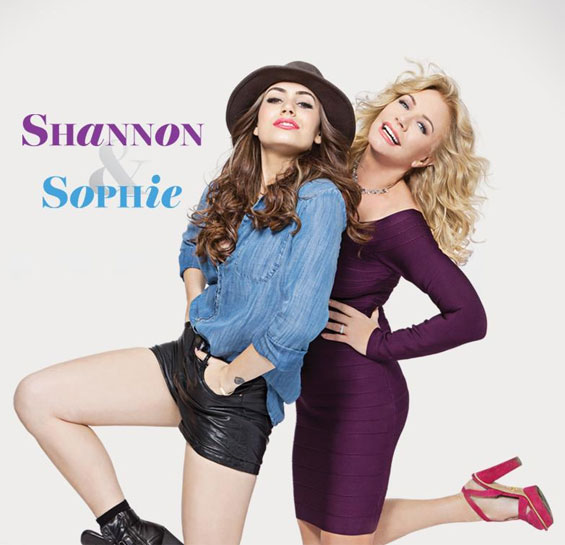 As you were growing up, who were some of the women you looked up to and admired?
I know it's cliché, but of course my mom. She was a pretty well-known actress and model and she really impacted my life. She's really one of the only people who is truly herself all the time and I thought, "That's what I want to be."
For young women today struggling with issues of body image, what piece of advice do you have to offer?
I think the number one mistake women make is they don't talk about their struggles. They just internalize everything and then it builds up, which is when trouble arises. For me thankfully, I had an outlet. I could talk to my mom and dad about how I felt about myself and they were really open to listening. But a lot of young women don't have that, so I would say to them, "Seek out and build your own support system because that's really what's going to get you through this age of social media and Photoshop."
Tell us about the new project you launched called #NoFilter.LA.
It started in L.A. and began as an online magazine. As I was reading fashion blogs, I would think, "These bloggers look just like me. They're not using Photoshop the way it's used in magazines. These girls are just like me." But over time, bloggers began to look more like models and they became more unattainable. Their photos were suddenly professional and Photoshopped. I thought, "This isn't really different than a magazine anymore. I don't want to read stuff like this, I want to create a place where real people like me and my friends can talk about the things we find trendy or cool, a place we can talk about the music we're listening to where there's no Photoshopping or retouching. Or, if there is, at least include a disclaimer to indicate the picture is altered." So I created NoFilter.LA and now we have 25 contributors from eight different countries talking about what they like in their lives. None of it is celebrity gossip and none of it is professionally shot. It's how blogs are supposed to be.
It's become quite successful. How does it feel for it to be so well received?
It's incredible. I really wasn't sure where we were going with it when we started because I started it via an Instagram post. I posted a picture of myself with no filter and I said if anyone wants to be involved in this thing, we're looking for people who share this idea. The amount of responses I got was insane and I didn't want to say no to anyone, so I just started collecting all of these different contributions from people. We now have about 100 part-time contributors and like I said, 25 who are constantly contributing.
You're also working on a book about body image. What can you tell us about it?
I've been writing this book for a couple of years now. It's not a traditional book in the sense that I sat down and wrote things that I organized into chapters. The book is about whatever happens in my life. If there's an impactful story, I type it up or jot it down and put it in a folder called "Book." One day, there'll be a compilation of body image stories.
You've spoken at length about wellness. What does it mean to you and how did you arrive at your healthy state of wellness?
A lot of times when people speak about wellness they think about diet or exercise or weight loss, but they don't really think about mental wellness, which is such an important part of health. There's this focus on how you look and I think that's super detrimental. Luckily, my generation is the one that started speaking about it so we're informed about how mental wellness and physical wellness work in tandem. But mental health and mental wellness are still not broadly spoken about because there's still such a stigma about mental health. I think in this day and age with so much being thrown at us it's really hard to be in perfect working mental health. But wellness to me is a mixture of your physical and mental well-being. By physical, I mean being healthy when you go to the doctor, when the doctor looks at your blood and says, "You're a healthy person." It's about what's happening on the inside.
Who do you think is a positive role model for young women today?
I don't think there's such a thing as a blanket positive role model because everyone has their flaws. But what's so great now is that there are so many strong, independent women to choose from. If you want confidence you can look at people like Rihanna and Beyoncé. If you want philanthropy you can look at Selena Gomez. You can pick and choose from all these different role models. But you have to realize that one person doesn't encompass perfection. What comes with the term role model is the pressure on that person to be perfect and they're not. Role models are just people.
Which musicians or artists would you like to collaborate with in the future?
I have a really big respect for people who write their own music because I've always done that and it's hard. A lot of artists don't get to, because they're sent out there with whatever their label wants them to sing. It's hard as an artist to get your input when you're part of a big label. But I'd like to work with the amazing Justin Tranter, who just wrote a bunch of Justin Bieber and Selena Gomez songs. He was in a band called Semi Precious Weapons and my family has been supporting them for years.
Who are you musically inspired by?
It's interesting because the people who inspire me aren't necessarily in my genre. I really love Hosier because he's such a talented songwriter and singer and guitar player. He's a really well-rounded artist. I love Beck for the same reason. Both he and Hosier don't compromise who they are for their music. People love them regardless, which is the ultimate goal.
Tapping into your musical side while also being so involved in acting must be difficult. How do you manage the two?
It's really interesting because you can't really choose when you want to write a song or when you're inspired. Sometimes, I try to say, "Okay, this week, the main focus is going to be music and I'm going to be in the studio and I'm going to get it done." But sometimes inspiration doesn't come. I do a lot of my songwriting in the car on my way to auditions or on my way to set. What's so great about music is you can really do it wherever you are. If I'm on set waiting for a shoot, I can sit down with my mini keyboard and my phone and pretty much bust out a song. Then when I get back to L.A., I can record it. That's kind of how I've been working. There's no real rhyme or reason to it. It's kind of chaotic right now, but I'm doing both very much full time. I don't put one above the other. I'm in the studio every other day and I'm in acting class when I'm not in the studio. They're both equal for me.
You've spoken about who you're influenced by in music. Is there anyone in film you're inspired by?
Even though people are just hearing about them now, I've always loved Brie Larson and Alicia Vikander. They've been doing incredible work for years. I remember watching them in their early films and thinking, "Why aren't these girls working more? Why aren't they starring in films?" Suddenly it happened and it just gives young actors hope. They did all this hard work and they finally got their leading roles. I think it's important for girls to see that if you stick with it and work really hard, it does pay off.
Your brother Nick is equally involved in the arts. Did your parents direct you both in that area or did you develop that interest on your own with their support?
It's something we definitely developed on our own, even separately from each other. We weren't as close to each other as we are now. We weren't hanging out every day, but now we are because we've grown to be so similar. The arts weren't something I ever focused on. I loved them as a kid but purposefully stayed away from it because of my family's history with arts. I actually went to school for computer programming, which has nothing to do with anything I'm doing now (laughs). But I wanted to test out something my parents had never done, so it could be something of my own. But it turns out I really like the arts.
You were filming a project in Sudbury called Country Crush. What can you tell us about the film?
It's supposed to be coming out this year. And what a cool project it is. It's so interesting because after High School Musical came out, all these musical projects began popping up again and Country Crush is very much along those lines. Country music is about storytelling and there's a lot of heart in it. People who sing country identify strongly with the lyrics. But as someone who's not a country singer, it was interesting to just jump into the character and feel it. That's where my acting training came in. (Click here to watch our interview with Sophie on the set of Country Crush)
Do you think the process of acting in the film and being part of that musical environment bled over into your own songwriting?
With anything I listen to, even if it's on the radio as I'm in the car, it does bleed over into my own music. You can't really determine where you'll find inspiration. Sometimes I'll be listening to country or rap and even that influences my music.
You and your mom shot a show called Shannon and Sophie. What's it about?
It was an eight episode catch-up following my mom and me. Viewers will see me moving out of college and into my own home and starting to be an adult, which is a scary time of life. My mom has always been my best friend and confidante. I go to her for song advice and acting advice because she really knows. She's been in the industry for a long time so she knows what's good and what won't work.
What is one goal you've set for yourself this year?
My goal for this year is to star in and write my own short film and submit it to festivals. The premise of the film revolves around the idea that people don't value life anymore because of the stimuli thrown at us. It will look at the idea that we need to value our lives and start living them.
Shannon & Sophie airs in Canada on W Network. The next episode airs Tuesday, May 20.
---
---
---
Similar Articles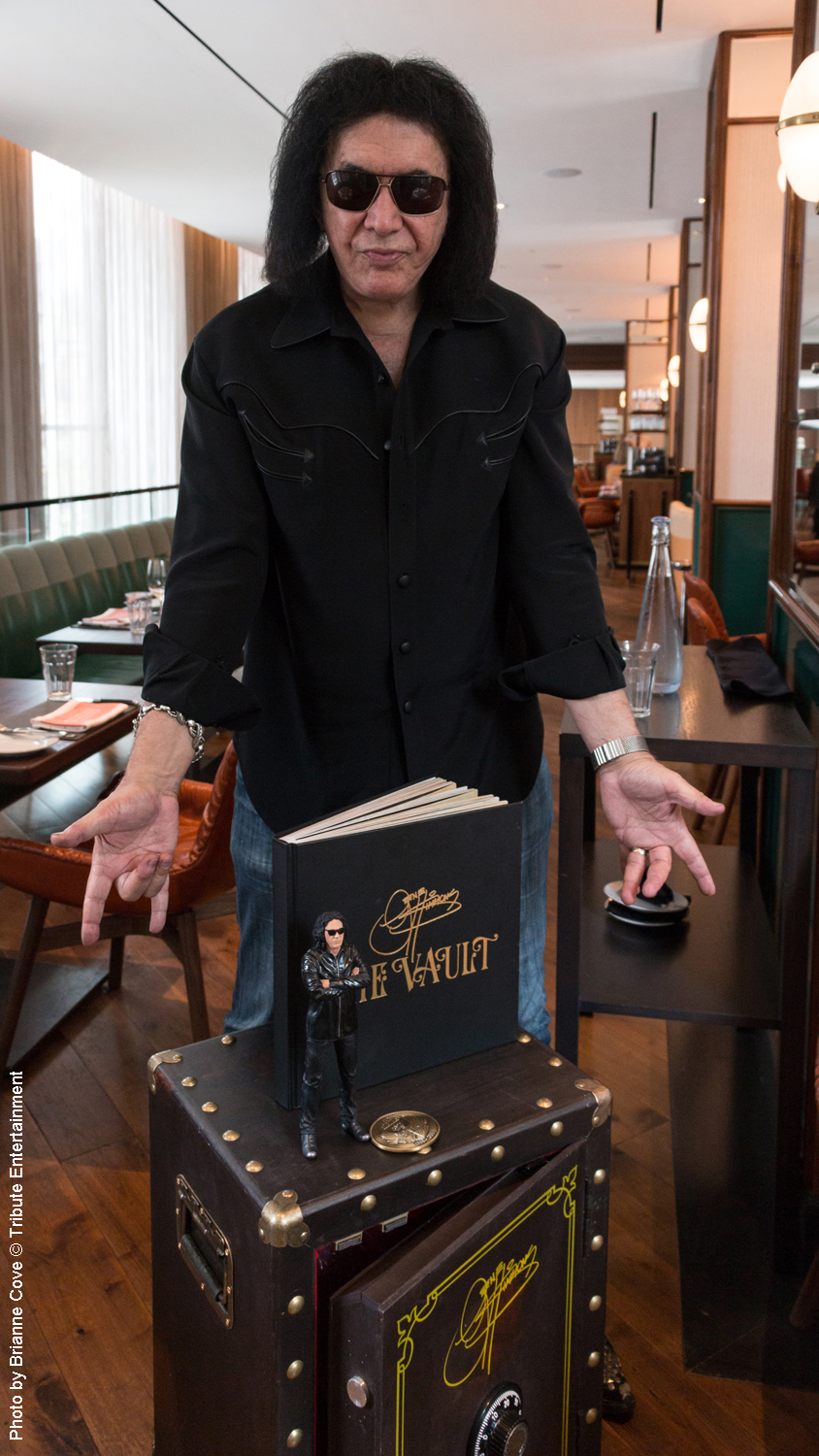 September 20, 2017 | 5 Comments
Gene Simmons is showing his fans some love by offering them the chance to meet him in person to ask questions, take photos and video and get unique memorabilia!
---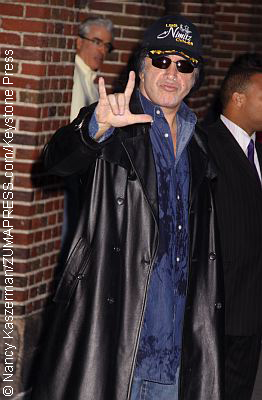 June 16, 2017 | 6 Comments
KISS singer Gene Simmons is attempting to copyright the use of the 'devil horns' hand gesture, which he says he first used in commerce in 1974.
---
---