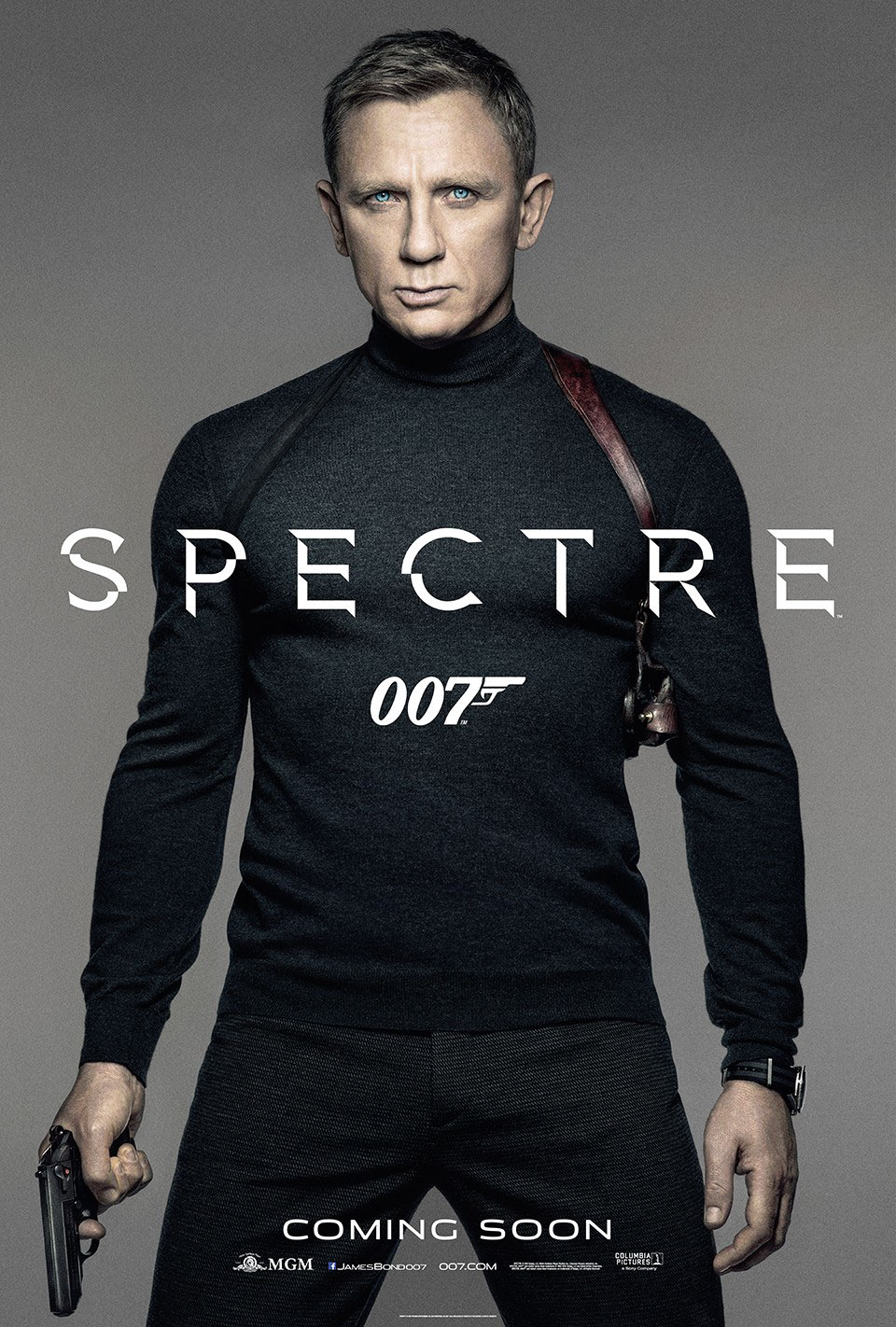 More movie trailers are on your way for the rest of the year.  To top it off, Spectre the latest installment in the James Bond franchise, is about to pump up the excitement as Bond himself continues to battle great enemies.  Next, we have the upcoming Disney/Pixar film The Good Dinosaur coming out in November for the kids.  Also coming out in November is the final installment of the Hunger Games when Jennifer Lawrence returns as Katniss Everdeen in The Hunger Games: Mockingjay-Part 2. For more new trailers, check the list down below.  –Maria-Josee Martinez
1. Spectre
3. The Hunger Games: Mockingjay-Part 2
4. Pan
6. The Revenant
7.  The Gift
8. Maze Runner: The Scorch Trials
9. Freeheld
10. Digging For Fire
Spectre – A cryptic message from James Bond's (Daniel Craig) past prompts him to set out to uncover a sinister criminal organization called SPECTRE (SPecial Executive for Counter-intelligence, Terrorism, Revenge and Extortion).
While M (Ralph Fiennes) battles political forces to keep the secret service alive, Bond peels back the layers of deceit to reveal the terrible truth behind SPECTRE.
The Good Dinosaur – In an alternate world where dinosaurs never became extinct, an Apatosaurus named Arlo makes an unlikely human friend.
The Hunger Games: Mockingjay-Part 2 – The rebels are close to winning the war. Peeta has been freed, but he's been brainwashed by the Capitol into believing Katniss (Jennifer Lawrence) is a mutt, whom he must kill. This puts Katniss in danger and the two are separated as the rebels try to take over the Capitol.
Pan – The origin of Peter Pan (Levi Miller) and how he came to Neverland. Set during WWII, it follows the story of Peter, who has an absentee mother and lives in an orphanage. One night, all the boys in the home are kidnapped by pirates in a flying ship and brought to Neverland to work as slaves.  Because Peter wears the necklace of Pan, which denotes the bravest warrior in Tiger Lily's (Rooney Mara) tribe, it's deemed he's destined to save the land from the pirate Blackbeard (Hugh Jackman). Along the way Peter forms a bond with James Hook (Garrett Hedlund), who helps him on his mission
American Ultra – Stoner Mike Howell's (Jesse Eisenberg) small town life is about to be turned upside down. Mike's past as a highly trained, lethal sleeper agent catches up with him and his live-in girlfriend Phoebe (Kristen Stewart).  Instantly, Mike is thrown into a government operation that could lead to his death unless he is able to summon his inner action hero.
The Revenant – In the 1820s, frontiersman Hugh Glass (Leonardo DiCaprio) is brutally attacked by a bear and left for dead deep in the uncharted American wilderness by memebers of his own hunting team.   Inspired by true events and based in part on the novel by Michael Punke.
The Gift – A young married couple's (Jason Bateman, Rebecca Hall) world is sent into a tailspin after a chance encounter with an old acquaintance (Joel Edgerton).
Maze Runner: The Scorch Trials – Now that the Maze trials are over and considered a success, Phase 2 begins: The Scorch. Thomas (Dylan O'Brien) and the others find out that they were not the only maze in existence, full of young people being tested. He begins to suspect that they never escaped the maze, and that they're still captives. They escape the facility where they're being held, but face an even more treacherous challenge on the open roads of a devastated planet.
Freeheld – New Jersey police officer Laurel Hester (Julianne Moore) has been on the force for 25 years. When she's diagnosed with terminal cancer, she faces obstacles trying to secure her pension benefits. The issue is that Hester wants to ensure her benefits will be passed onto her mechanic girlfriend, Stacie Andree (Ellen Page). A battle ensues and the pair must now fight for life and their beliefs.
Digging For Fire – The discovery of a bone and a gun sends a husband (Jake Johnson) and wife (Rosemarie DeWitt) — each full of doubts about their future and anxiety about the present — on separate adventures over the course of a weekend.