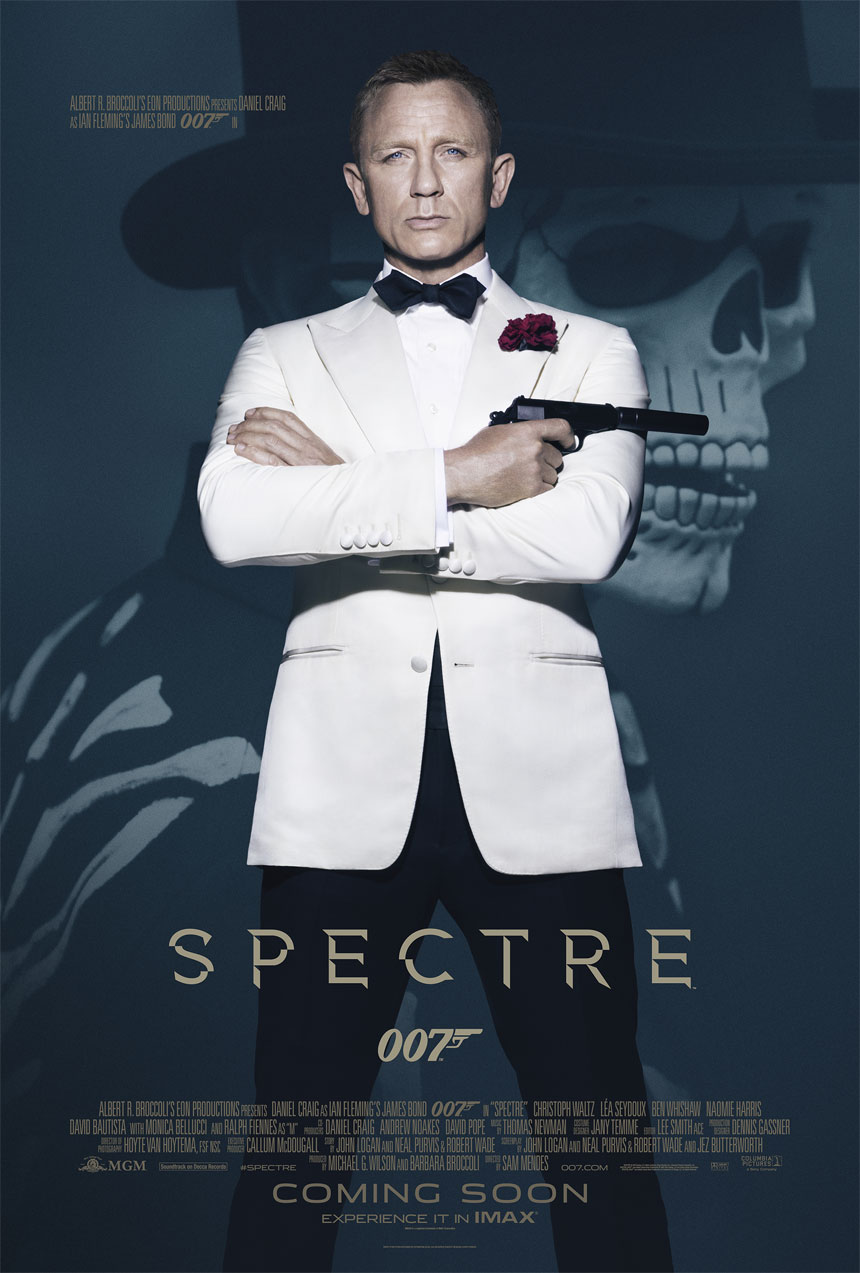 Provocative. Seductive. Charismatic. Charming. Polished. Intelligent. Graceful. Lucky. Know who I'm talking about yet? You got it. Bond. James Bond.
He is all that and more in the latest installment, Spectre. I could go on, but you get the picture. He is the only protector you would ever need, and what a smooth operator. Even during the conventional high speed car chase, with the classic Aston Martin DB10 or Jaguar C-X75  (what Bond movie would be without either car or chase), he remains calm, cool and collected as a cucumber.
Spectre is the 24th film in the series, and for the fourth time, Daniel Craig stars as the beloved spy. He took over the reins in 2005 from Pierce Brosnan.
Originally, there was much skepticism over his casting, but he has since won over his skeptics, redefining James Bond for the 21st century, with both a seriousness and playfulness at the same time, not to mention a commitment to perform most of his own stunts.
It also doesn't hurt that he is dressed in the film by Tom Ford and he can do a tux or turtleneck equally well.
When M leaves behind a cryptic message after her death for Bond, his loyalty to her is tested as he sets out on a rogue mission through Mexico, Italy, Morocco, and Austria, where he uncovers a secret organization, not only responsible for her death, but threatening much more. From gaining access to a secret meeting to watching MI6 and the fate of the agents licensed to kill possibly ceasing to exist, he begins to peel away the layers of deceit and betrayal to uncover much more than he bargained for.
The opening sequence, followed by the credits, is nothing less than spectacular. First it took the audience's breath away, and then they all laughed. I was already grinning broadly and the film had barely begun. The sound effects were crisp. There is a fantastic fight sequence on a passenger train in Northern Africa that is just so sharp. Every scene has the feel of a big set or a big stunt, because the cinematography is superb.
The toys are perfect, the dialogue is succinct and the splashes of humor are spot on. The audience chuckled often and loudly during the film. The supporting cast is great. Christoph Waltz plays a good villain. Lea Seydoux as the female lead oozes chemistry with Craig. Ralph Fiennes is back for a second Bond film, but his teeth and receding hairline were distracting? I was starting to think he looked better as Voldemort.
What you have here is the quintessential James Bond flick, filled with all the action you would expect (and demand), but there is a subtle theme weaving its way through and although it took 148 minutes to reveal all, it sped by as if I were being driven by James himself. ~Sharon Salsberg