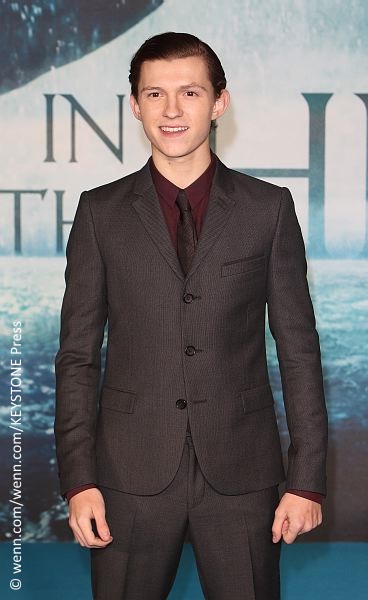 At a CinemaCon presentation in Las Vegas on Tuesday, Sony Pictures Chairman Tom Rothman revealed the title of the upcoming Spider-Man movie, which has been the topic of discussion for quite sometime.
The new title is Spider-Man: Homecoming, and it's set for a July 7, 2017 release.
The title sounds apt, given that the role of Peter Parker will be played by 19-year-old Tom Holland, who has a young look. Rothman explained that the movie will focus on Peter being in high school this time around and that the title has another significance: "Peter (Parker) is trying to find his way home."
Along with this announcement, fans were treated to exclusive footage from the film. The scene showed Peter returning home to find his Aunt May, played by Marisa Tomei, talking to Tony Stark (Robert Downey Jr.). Yup, that's one fine crossover.
This crossover comes after Sony and Marvel made a sweet deal to have their characters cross over in their films. The first being in Marvel's upcoming Captain America: Civil War, in which Spider-Man will make an appearance.
Tom Holland will be the third actor to swing into the Spidey suit, following in the footsteps of Tobey Maguire and Andrew Garfield. News of Tom being cast in the titular role has received mixed reactions from fans. But hey, if the suit fits!