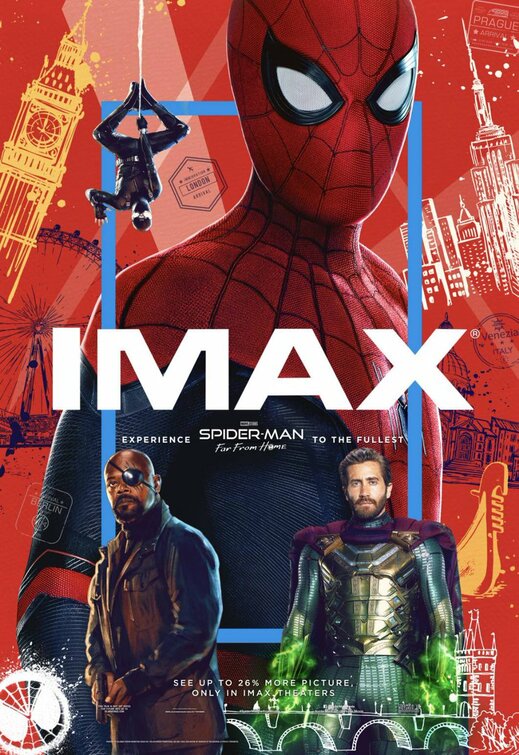 For the second consecutive weekend, Marvel's Spider-Man: Far From Home swung to the top spot at the box office.
With no real challengers threatening its status as the top film, Spider-Man: Far From Home easily fended off the competition with a weekend haul of $45.4 million. The added earnings brings the film's domestic total to $274.6 million over its first 13 days of release and it has now out-grossed both of the Amazing Spider-Man films. Far From Home now sets its eyes on Spider-Man: Homecoming and Sam Raimi's Spider-Man 3, which grossed over $334 million and $336 million respectively.
In second place was the Disney/Pixar holdover, Toy Story 4. The fourth entry in the Toy Story series brought in an additional $20.9 million at the box office. The film now has a 24-day domestic total of $346.7 million, making it Pixar's fifth-largest domestic release of all time.
Debuting at third was director Alexandre Aja's creature feature, Crawl. The film finished the weekend with a $12 million gross, nearly matching its reported $13.5 million production budget.
Opening at fourth was the buddy cop comedy Stuber, starring Kumail Nanjiani and Dave Bautista. The film debuted to $8.2 million at the box office this weekend.
Rounding out the top five was Danny Boyle's Yesterday. The Beatles-themed musical comedy starring Himesh Patel, Lily James and Ed Sheeran brought in an additional $6.8 million in its third weekend. The film now stands at a respectable $48.3 million gross after 17 days. With another solid weekend the film will easily double its reported $26 million production budget. ~Paolo Maquiraya