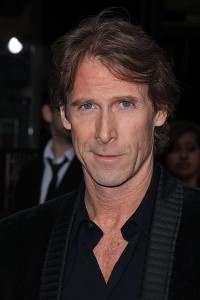 Ticking off one of Hollywood's greatest producers is not a smart move, especially for Megan Fox's career. In the recent issue of  GQ Magazine, Transformers: Dark of the Moon director Michael Bay has revealed that it was mega producer Steven Spielberg who demanded that Megan Fox be fired from the franchises third installment after she insulted him. Spielberg was apparently outraged after the screen beauty compared Michael Bay to Hitler during a press interview. The 25-year-old actress was quickly dumped from the film and replaced by British model Rosie Huntington-Whiteley.

Fox made claims that it was her decision to leave the  third in the series of the films to pursue other opportunities. But not so, said Bay. He said: "You know the Hitler thing. Steven (Spielberg) said, fire her right now."

Spielberg is executive producer of the film which stars Shia LaBeouf. Fox's appearances in the first two Transformers films made her an international star and  a sex symbol. She had been originally cast in the third film but shortly before production began she gave an interview to British magazine Wonderland making disparaging remarks about Bay. In the magazine she said Bay wanted to be like Hitler on his sets. Other crew members from the film hit back on a blog comparing Fox's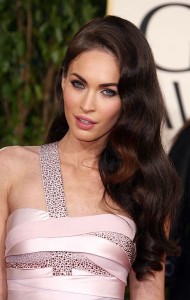 acting to that of a porn star.

In the now-famous open letter posted on Michael Bay's website, the crew members defended their director by writing a note that said: "Michael found this shy, inexperienced girl, plucked her out of total obscurity thus giving her the biggest shot of any young actresses' life. He told everyone around to just trust him on his choice. He granted her the starring role in Transformers, a franchise that forever changed her life; she became one of the most googled and oogled women on earth.  She was famous! She was the next Angelina Jolie, hooray! Wait a minute, two of us worked with Angelina – second thought – she's no Angelina. You see, Angelina is a professional.  We know this quite intimately because we've had the tedious experience of working with the dumb-as-a-rock Megan Fox on both Transformers movies."

The film's screenwriter Ehren Kruger also told GQ that Fox didn't seem interested when she arrived for initial rehearsals for Transformers: Dark of the Moon. He said: 'She seemed like an actress who didn't want to be part of it." Added LaBeouf: "She started s*** talking our captain. Which you can't do."