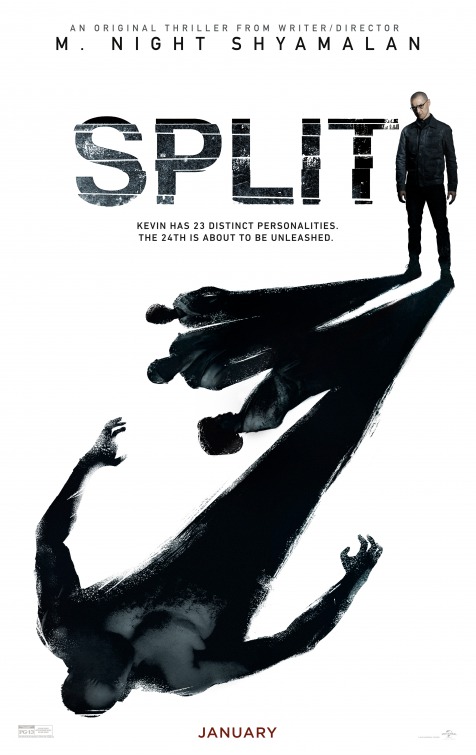 With the first month of the new year over, it's time to see which films took home the top spots at the box office this weekend.
M. Night Shyamalan's mind-bending thriller Split retained its first place finish for the second weekend in a row, earning an additional estimated $18.8 million. The 3.3-star rated movie  has brought in a total of $58.8 million, proving that Shyamalan's return to suspense is not going unnoticed.
A Dog's Purpose debuted in second, proving that audiences fell for those puppy-dog eyes. The film follows a dog named Bailey through many reincarnations. With 3.4 stars, the film has definitely captured the hearts of many, earning $18 million in its opening weekend.
It's safe to say the Resident Evil franchise is going out with a bang, with its sixth and final installment, Resident Evil: The Final Chapter, taking third with an estimated $12.2 million. The 4.5-star rated film finds Alice (Milla Jovovich) returning to Raccoon City, the place where it all began, to wage an epic battle against the zombie hordes threatening human civilization.
Hidden Figures proves that the inspiring true story of three African-American women working for NASA is a definite must-see. In its sixth week, the 4.8-star film gained another $11.6 million, making its total gross $95.3 million. The star-studded film has also been nominated for multiple Oscars, including Best Picture and Best Supporting Actress (Octavia Spencer).
xXx: Return of Xander Cage dropped three spots to fifth place in its second weekend. Vin Diesel stars in the 3.7-star film, which earned an addition $11 million to add to the $20.1 million it opened with last weekend. In total, it now has $31.1 million to its name. ~Ashleen Grange