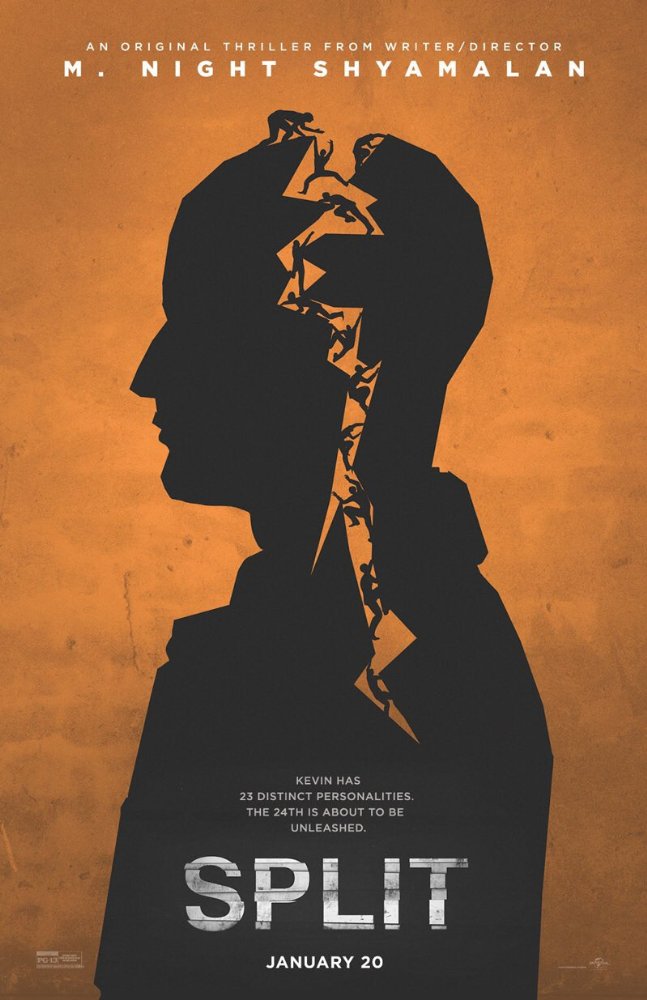 For many people, the focus this weekend is football. But for filmgoers, it continues to be a captivating, dangerous man with several distinct personalities.
M. Night Shyamalan's surprise hit Split has ruled the box office since it premiered three weeks ago. With James McAvoy at the helm, it retained the crown this weekend by picking up $14.6 million. The 3.4-star rated psychological thriller has far exceeded expectations and now has $98.7 million in the bank.
Rings, the latest — and oft-delayed — chapter in the Ring franchise debuted this weekend and nearly toppled Split for the box office trophy. With a budget of $25 million, it scared $13 million out of audiences and a 1.5-star rating out of Tribute.ca readers. Like its predecessors, the thriller takes as its subject a demonic entity who kills people exactly seven days after they've viewed an eerie VHS tape. Matilda Lutz, Alex Roe, Johnny Galecki, and Vincent D'Onofrio star (sorry, fans of the first two films — no Naomi Watts).
In its second weekend of release, A Dog's Purpose fetched $10.8 million to bring its overall haul to $32.9 million. Lasse Hallström's 3.4-star rated family-friendly film is based on W. Bruce Cameron's bestselling novel of the same name and features a cast including Dennis Quaid and Britt Robertson.
Hidden Figures pulled off a surprise win at the SAG Awards last weekend and is reaping the benefits this weekend. The inspirational drama starring Taraji P. Henson, Octavia Spencer and Janelle Monáe scored the fourth spot on this list by reeling in $10.1 million. That earning raises its total to a sky-high $119.4 million. Tribute readers are evidently part of the fanbase as they've given the film a near-perfect 4.8 stars.
Speaking of SAG Award winners, Emma Stone's victory helped carry La La Land to a fifth place finish this weekend. The 3.7-star rated Damien Chazelle musical, which co-stars Ryan Gosling, glided to a $7.5 million performance in its ninth weekend of release. The film now has $118.3 million to its credit, not to mention a whopping 14 Oscar noms. ~Matthew Pariselli