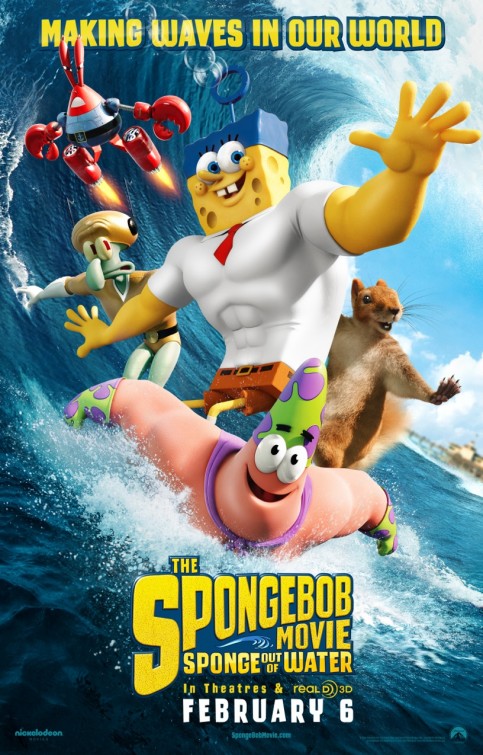 Who lives in a pineapple under the sea? SpongeBob Squarepants! And he knocked American Sniper right out of the number one spot. The SpongeBob Movie: Sponge Out of Water debuted at number one at the weekend box office raking in $56 million. The family film currently has a 3.4 star rating with Tribute readers.
Dropping to number two after three weeks in the top spot was American Sniper. This drama brought in $24 million in its fourth week and holds steady with a 4.2 star rating with Tribute readers.
Debuting in the number three spot was the action space opera Jupiter Ascending starring Channing Tatum and Mila Kunis. It opened with $19 million and is currently rated 3 out of 5 stars with Tribute readers.
In fourth place was the fantasy film Seventh Son, starring Jeff Bridges, Julianne Moore and Ben Barnes. It earned a mere $7 million, but has a solid 4.5 out of five stars with Tribute readers.
Rounding out the top five for this weekend's box office was Paddington, bringing in $5 million. The family film has a 4.5 star rating from Tribute.ca readers. ~Sandra D. Sukraj