Spontaneous is an odd, but entertaining film – DVD review
By Alexandra Heilbron on November 10, 2020 | Leave a Comment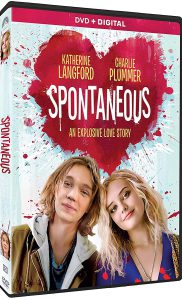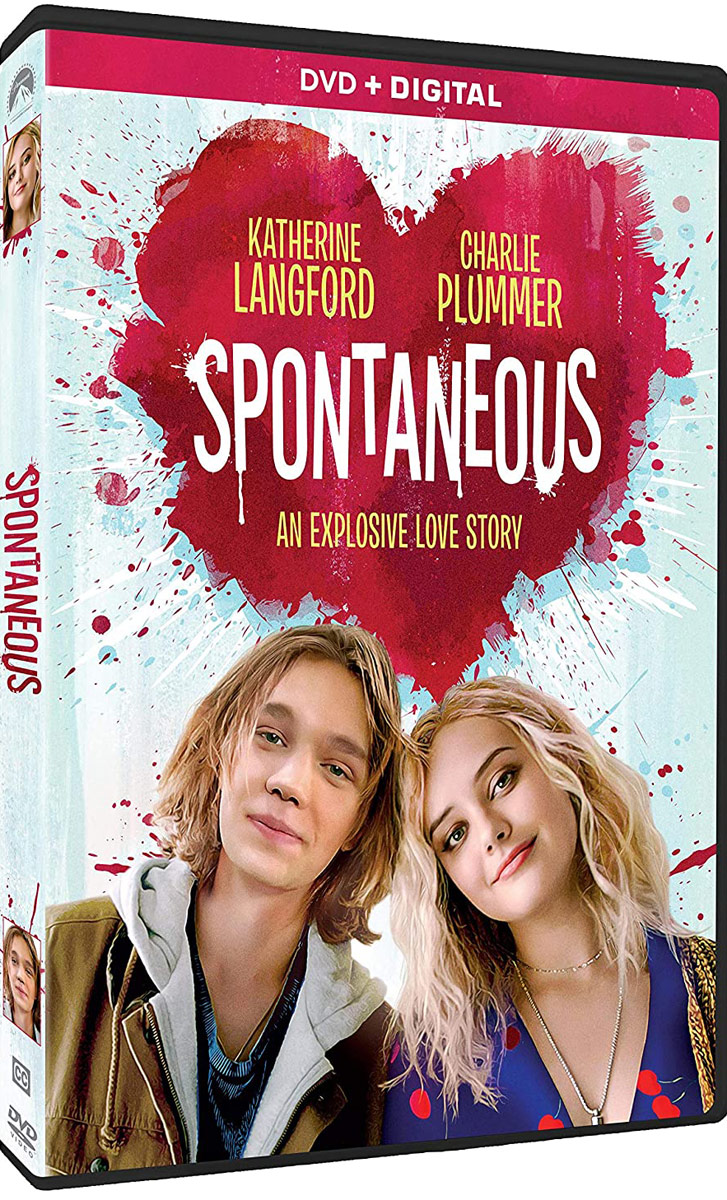 Spontaneous is a smart, funny film about something crazy that happens to a class of senior high school students. Although the premise is somewhat odd, the movie zips along and combined with the performances of the lead actors, it's a fascinating watch.
Mara (Katherine Langford) is sitting in class when she reaches down to pick up a pencil she dropped. At that exact moment, a student sitting a few seats ahead of her explodes and blood flies everywhere. As a result, Mara is the only one not covered in blood and not hysterical, and when she does discover blood on her shoes later, she doesn't seem at all disturbed by what happened.
In fact, she continues to be light-hearted (and hilarious), even when more students begin exploding. Realizing that none of them knows if they'll be the next one to die, a cute fellow senior named Dylan (Charlie Plummer) works up the nerve to admit he's had a crush on Mara for years.
They begin hanging out and enjoy each other's company more and more, quickly becoming a couple. Finally, the authorities decide to quarantine the students in a temporary facility, trying out a variety of drugs on them to see if it quells the sudden explosions.
I was fully entertained by this macabre story, and especially the talented performances by Katherine Langford and Charlie Plummer. Although, about two-thirds of the way into the movie, it takes a tragic turn and changes completely in tone from a light-hearted seriocomedy to a drama.
I was hoping Mara and Charlie, aided possibly by Mara's incredibly smart and level-headed best friend Tess (Hayley Law), would get together to try to discover why certain people were exploding and not others. I wondered if there was a possible connection and it would have been fun to try to puzzle out the mystery.
However, the story never went there and although it was disappointing that the main characters didn't take the initiative to try to figure out what was happening and why, it was nonetheless a very entertaining and surprising movie with fantastic performances from the young cast.
Spontaneous releases on DVD today (November 10, 2020) and is also available on Digital and VOD. Check below for our interview with star Hayley Law.
Rating: 4 out of 5 stars.
---
---
---
Similar Articles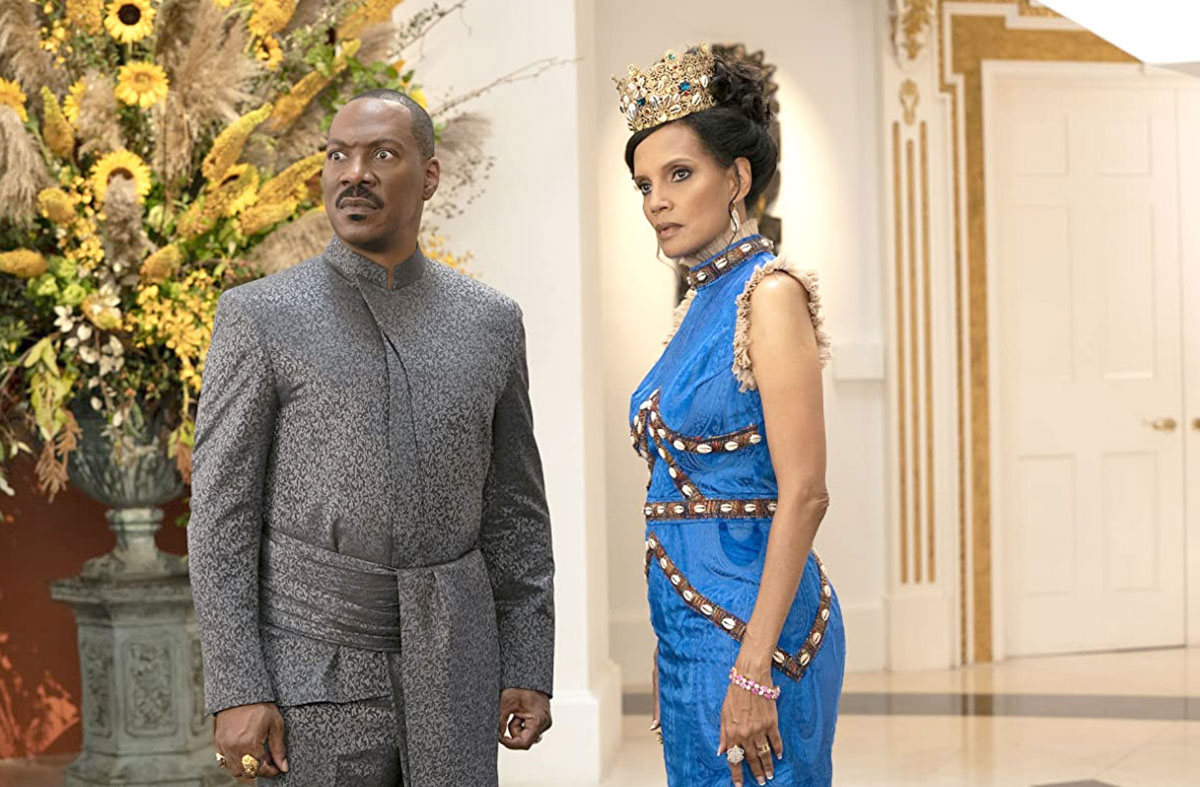 March 1, 2021 | Leave a Comment
Check out the new DVDs, Blu-rays and streaming shows coming out this week on Netflix, Amazon Prime and more, including Coming 2 America starring Eddie Murphy.
---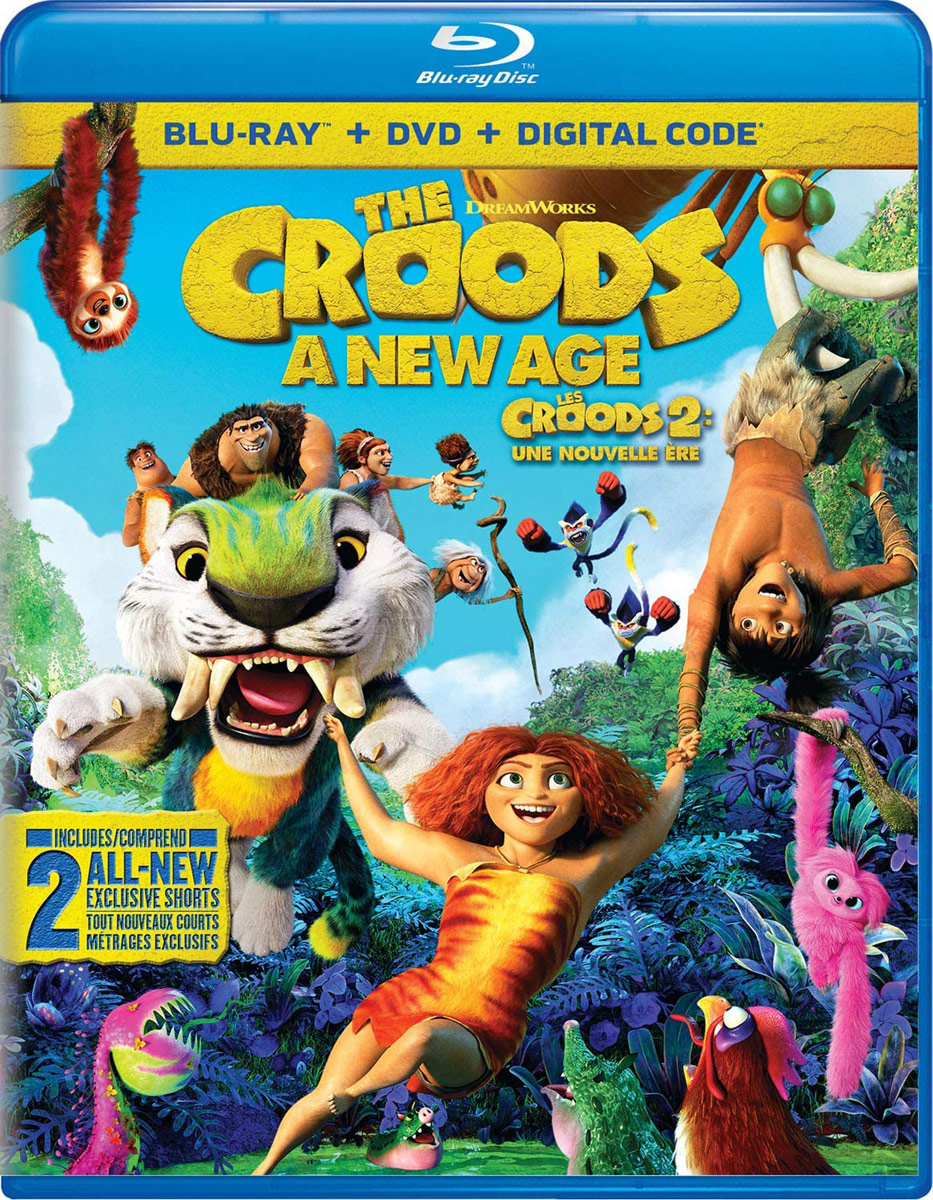 February 23, 2021 | Leave a Comment
The Croods: A New Age is an entertaining and breezy ride for a little over an hour-and-a-half with zero lulls along the way. Check out the Blu-ray extras!
---
---