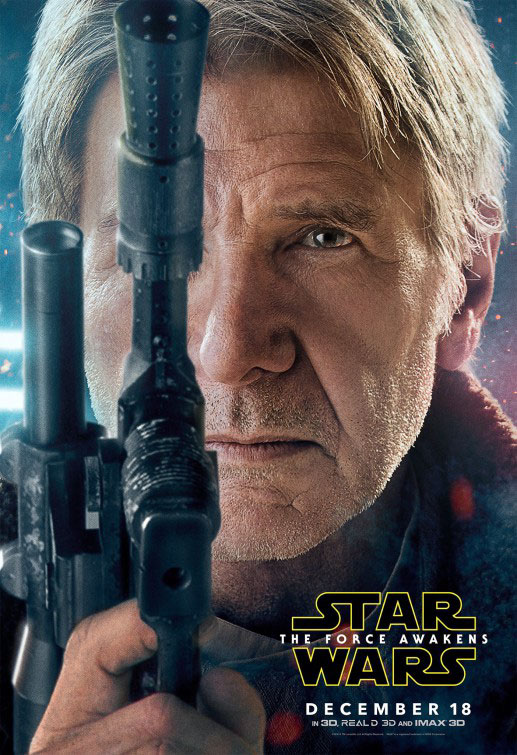 Disney has released five new awesome Star Wars: The Force Awakens character posters featuring two of the original cast members who are returning for the movie and two of the new cast members, but again, Luke seems to have been forgotten.
Not that we don't appreciate these new posters – the one of Harrison Ford as Han Solo is our favorite and we love the close up look at the two exciting new characters –  Rey (Daisy Ridley) all freckled from the Jakku sun and  Finn (John Boyega) looking intense.

Loading ...
Princess Leia (Carrie Fisher) sure has grown up since we last saw her in a Star Wars film – she's looking very much like royalty here. Last but not least is the dark warrior with a fiery temper – Kylo Ren (Adam Driver).
That still leaves us wondering why no Luke? All this mystery surrounding him is making us even more excited about seeing the movie – check out the rest of these amazing new posters below and tell us if you feel the same way!